There aren't any Events on the horizon right now.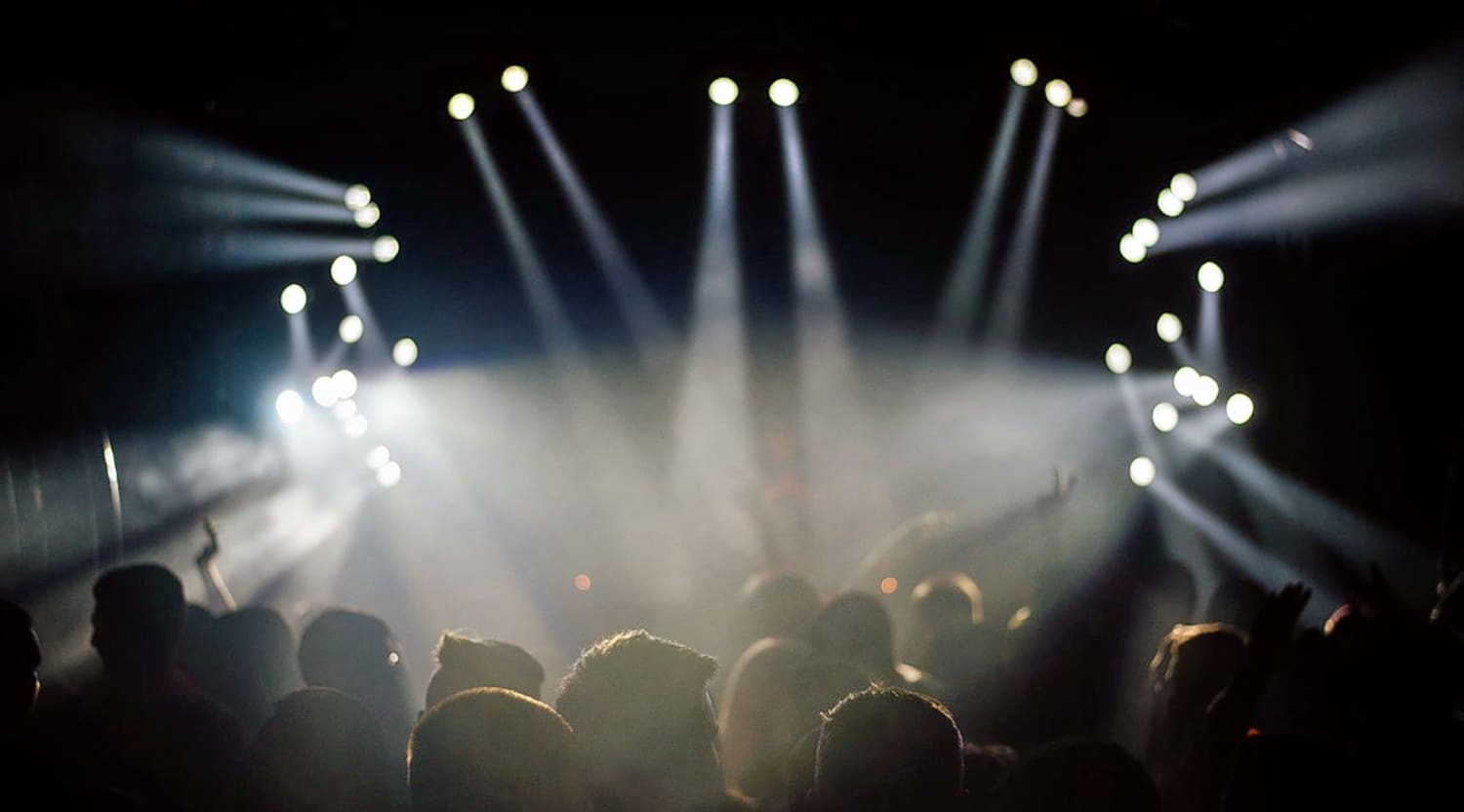 Stocksy
10 Foot Ganja Plant Tickets
10 Foot Ganja Plant – The 2014 Tour
The mysterious members of 10 Foot Ganja Plant are back, captivating and surprising their audiences in concert halls across the United States. Don't miss this truly authentic roots/reggae ensemble as it pops up in a city near you, including Cambridge, MA and New York, NY. Don't see them in a feasible location? Have no worries. 10 Foot Ganja Plant are always adding unexpected new stops to their tour schedule, and will doubtless resurface in your area soon. Keep up to date on all the newest 10 Foot Ganja Plant information right here on StubHub.com, your number one destination for all of your concert ticket needs.
10 Foot Ganja Plant will be packing the coolest and most intimate music clubs and theaters all across the northeastern United States. Whether at the authentic American kitchen-and-music space of Cambridge's The Sinclair, or the funky retrofitted pre-war Bowery Ballroom in New York, the virtually anonymous 10 Foot Ganja Plant consistently delivers some of most real reggae and roots sounds in America today. Don't miss your chance to see these ephemeral legends of dub and reggae live in the flesh!
About 10 Foot Ganja Plant
10 Foot Ganja Plant creatively employs a wide range of genres, but still sticks closely to the classic roots sound of 1970's Jamaica. Their loose improvisations recall the deep, rich style of early reggae (the notorious Black Ark in particular) but also call forth a heavy, reverberating atmosphere that is all their own. Despite their unlikely locale – upstate New York is not known for its reggae culture – the band puts together some of the most hypnotizing, authentic-sounding jams in America today.
Closely tied to the Ithaca, New York reggae outfit John Brown's Body, 10 Foot Ganja Plant has been performing since the early 2000s. Little is known about this high-caliber collective, other than that JBB's engineer Craig Welsch was a driving force in its foundation. Not all JBB members perform with 10 Foot Ganja Plant, and various guest musicians collaborate on the albums and in performance. None of the musicians are ever credited on the collective's nine entrancing studio albums. It is rumored, however, that Ras Jay Champany and ex-JBB member Kevin Kinsella have provided many of the haunting vocals over the years.
The collective would make their big debut in 2000 with the release of their vocally minimal, instrumentally heavy Presents. With less vocals and more dub influences, the album would be a significant and fascinating departure from John Brown's Body. The ROIR label, attuned to new and established reggae talent, would then sign the collective. 10 Foot Ganja Plant has gone on to produce eight more albums with ROIR, each as skillful as the last. From Hillstrip Landing, their first ROIR release, to their latest musical trip Skycatcher in 2013, the ensemble consistently produces the finest reggae and roots tunes today.
Previous Hits
Two factors central to 10 Foot Ganja Plant's appeal are their mysterious identity and surprise performances. Their impromptu shows are never widely publicized or promoted much ahead of time, but 10 Foot Ganja Plant have earned themselves a solid fan base in and around the northeastern United States' live music scene in the last decade. Their hotly anticipated and difficult to find performances have dramatically increased the appeal of this already stellar collective.
10 Foot Ganja Plant's third studio album, 2003's Midnight Landing, is currently featured as a staff pick on Allmusic. Praised for its preservation of traditional 1970s roots and reggae, Midnight Landing is a prime example of 10 Foot's exuberant re-purposing of classic Jamaican sound. The ever-anonymous lineup features an unknown singer whose choice vocals are at once summery and bittersweet, and the equally mysterious bassist delivers a righteous, soothing bottom line throughout the entire album.
Trivia
10 Foot Ganja Plant has released the hardcore reggae fan's dream with their blog entitled "The Plant Speaks," a series of stories from some of most celebrated contributors to the collective. The stories are as poignant as they are few in number (10 Foot would never give too much away). Luminaries on the series include Lee "Scratch" Perry, Yabby You, and Sylford Walker.
The 10 Foot Ganja Plant Concert Experience
Let your worries float away at the next unforgettable 10 Foot Ganja Plant show. This intoxicating ensemble has untold decades of cumulative musical experience, and puts on a performance that is unlike any other. They will literally soothe your stress away. Whether they're channeling Bob Marley and Lee "Scratch" Perry, getting groovy with their fresh new dub endeavors, or performing exciting new tracks from their upcoming album 10 Deadly Shots Vol. III, the 10 Foot Ganja Plant experience is one of the most refreshing live throwbacks to classic Jamaican reggae today. Don't miss your opportunity to see these mysterious musical magicians live and in the flesh! Space is limited and 10 Foot Ganja Plant tickets always sell out early - get yours today!
Back to Top
Epic events and incredible deals straight to your inbox.