There aren't any Events on the horizon right now.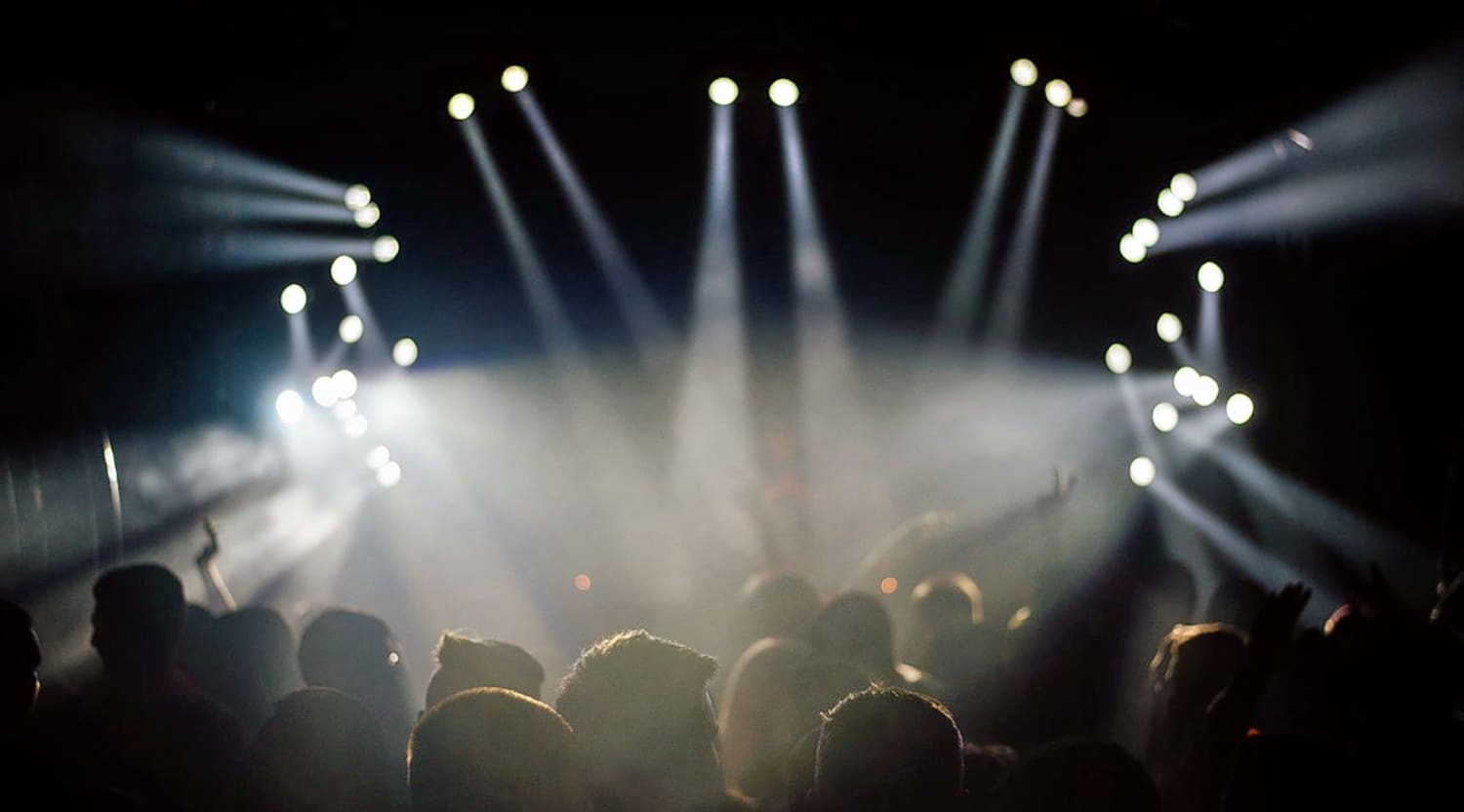 Stocksy
108 Tickets
108 – The 2016 Tour
Whether they are bringing their signature brand of Hindu-inspired hardcore to state-of-the-art concert halls or iconic dive bars, 108 always puts on a show that you definitely do not want to miss. Don't pass up the chance to see one of 108's buzzworthy concerts when they come to Saint Vitus in New York City this May. This show may be officially sold out, but you can still find tickets to this highly-anticipated event on StubHub! Get your tickets today.
When you walk into Saint Vitus and take in the massive, gorgeous black mahogany bar, it's obvious that this place was custom-made by bartenders. After years of honing their skills at places like Bar Matchless, No. 7, and Lil Frankie's, George Souleidis, Arthur Shepherd, and Justin Scurti have made the evolutionary leap from employees to owners and operators. Working with the Greenpoint area superstars of Anella has only increased the anticipation and excitement in this ever-expanding neighborhood of Brooklyn. Saint Vitus is a local bar, event space, and music venue that has been masterfully designed and constructed by Matthew Maddy, known for working on Weather-Ups (Tribeca and Brooklyn), Anella, and No. 7. Maddy was able to miraculously convert an old plumbing school and social club at the end of Manhattan Avenue into an industrial but sleek speakeasy-style establishment that perfectly fits the owners' vision. Finally, the Greenpoint neighborhood has a true rock bar, and 108's hotly anticipated show will be one of the venue's highlight performances.
About 108
Along with former Resurrection singer Robert "Rasaraja" Fish, guitarist Vic DiCara was the driving force behind 108. He formed the East Coast act in 1992. DiCara had earlier made waves on the West Coast with the renowned hardcore metal outfit Inside Out, which also included Zack de la Rocha (frontman of Rage Against the Machine). The group was celebrated for their manic live shows, and this energy was harnessed in the studio for the seminal 1990 EP No Spiritual Surrender. 108 expanded Inside Out's spiritual inclinations in much less ambiguous terms, and its direction was a result of DiCara's studies in Hinduism and avowed dedication to the instruction of Hare Krishna. Although this spiritual leaning attracted obvious criticism from the hardcore community, 108 remained true to their mission of devotional hardcore. They released a live album, two full-lengths, and two EPs before disbanding in 1996. The group played their last concert at CBGB's in the summer, with DiCara coming back to the area in the summer of 2001 to recruit a new lineup for Burn. Drummer Chris Daly went on to establish the formative emocore group, Texas is the Reason.
In the summer of 2005, 108 had planned to reunite for a show at the annual Hellfest in Syracuse. Although the festival ended up being cancelled two days before the event, the group decided to stick together and play more gigs. The "classic" lineup of DiCara, Daly, Fish, and bassist Trivikrama Dasa forged ahead with shows throughout the East and West Coasts, and they started writing new songs. At the same time, Equal Vision Records brought together 108's entire past catalog into a double album called Creation. Sustenance. Destruction., which was released in the summer of 2006. Shortly afterwards, 108 dropped a limited edition EP titled Oneoeight. Entering the studio with Kurt Ballou of Converge early in 2007, the players – with Tom Hogan on drums instead of Daly – finished their first full-length album in more than ten years. They released the set through Deathwish, Inc.
Previous Hits
When Vic DiCara parted ways with his pioneering West Coast hardcore group Inside Out early in the '90s, there was much excitement surrounding his next outfit. The 1994 EP Holyname from DiCara's new band, 108, was generally satisfying. Songs of Separation, the follow-up, is widely considered to be the premier Krishna-core offering from the group, but the more spiritual focus and rawness of Holyname has more than a few good moments. Track highlights include the album's title cut and a strong closing trio that includes "Liar", "Slave", and "Tulasi's Song". In accordance with 108's hardcore mold, the guitar riffs and drumming on Holyname are tight, metallic, and aggressive, while the vocals carry a tuneless punk flavor. Those who followed Inside Out and other big names of the genre (most notably the Hindu-influenced Cro-Mags) will doubtless enjoy 108 and Holyname. And although Songs of Separation is maybe a better starting point, new listeners could do a lot worse than Holyname when choosing an album from the 108 discography.
108's 1995 album Songs of Separation is the heaviest entry of metal in the realm of hardcore Krisha bands led by Shelter. But while Shelter is as poppy as hardcore gets, 108 musically follows Youth of Today, Ray Cappo's band before Shelter. Aggressive hardcore meets raw vocals, chugga-chugga beats, thumping backbeats, and fat death metal riffs that would do the straight-edge fans of Eyehategod and Minor threat proud. That, however, is where the comparisons to death metal end. Instead of expounding on evil, violence, and drugs, 108 advocates and lives a Krishna-conscious life, with regular attacks on the 9-to-5 lifestyle ("Son of Nanda" and "Pale") that exhort the listener to give up on chasing empty dreams and to worship the Son of Nanda. Songs of Separation is one of the best albums of its genre, although repeated invocation of Krishna on "Solitary" can bore a listener who is not a devotee. Overall, 108 rises above mere service of their religion with Rob's harsh screams juxtaposed against the dreamy vocals of Kate-O-Eight. The hardcore and death metal worlds of over-represented masculinity can both take a lesson from Songs of Separation.
Trivia
108 is the number of mantra counting beads on the Japa mala.
The 108 Concert Experience
Grab your fellow moshers and hardcore fans, and prepare yourself for an epic Krisha-core concert experience. With more than two decades of recording, songwriting, and performing experience under their belts, the classic devotional act 108 are back to bring their thrilling catalog of relentless riffs and evocative vocals straight to your ears. Whether they are playing their latest material off of 18.61 or classic numbers like "Tulasi's Song", 108 puts on a hardcore show that you don't want to miss.
Back to Top
Epic events and incredible deals straight to your inbox.