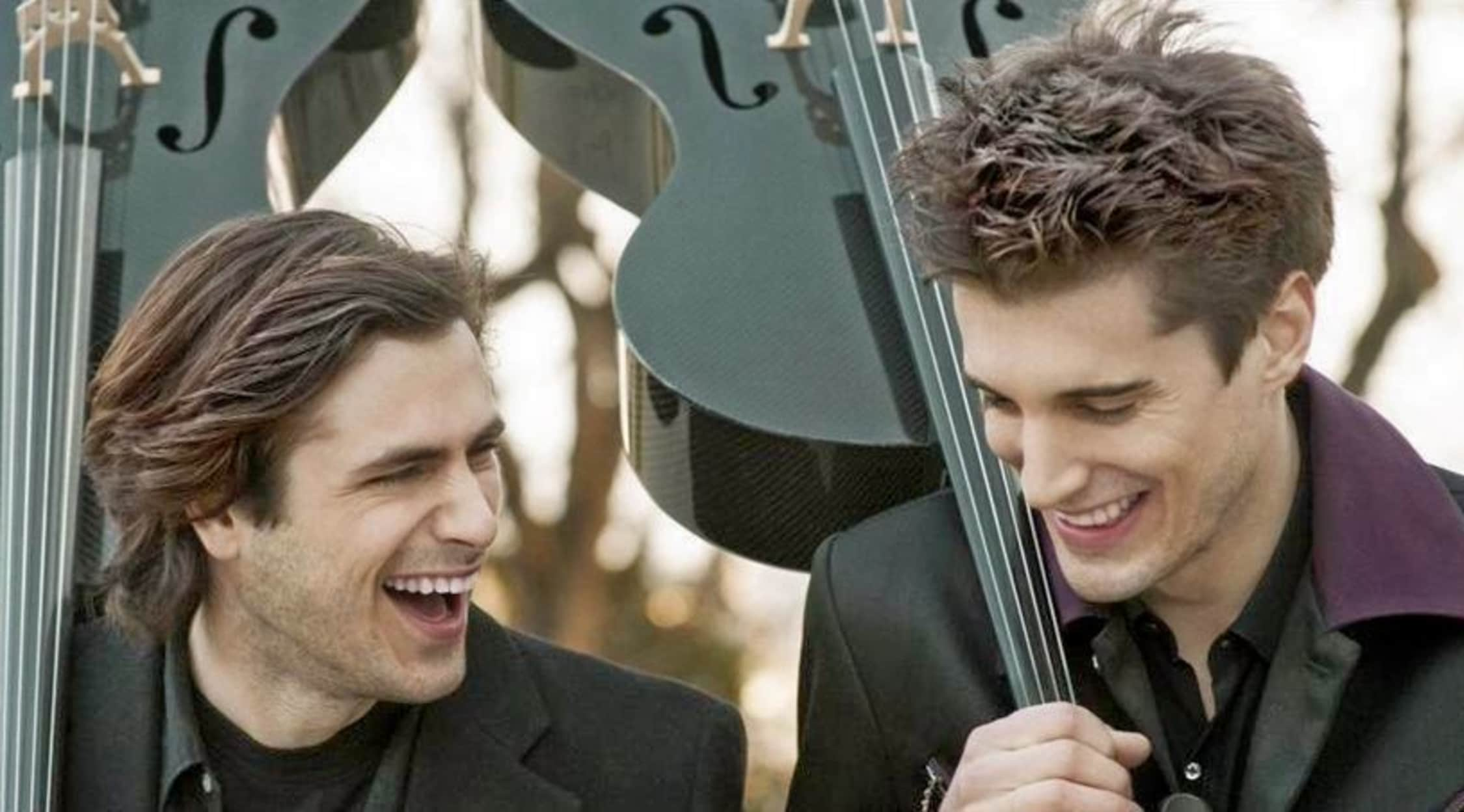 Rovi
2CELLOS Tickets
2CELLOS Tickets
2CELLOS was formed in Croatia in 2010. Their 2011 cover of Michael Jackson's hit song "Smooth Criminal" went viral on YouTube, which marked the duo's quick rise to fame. 2CELLOS is a six-time award-winning duo with three Porins, two Japanese Gold Disc Awards and a Ve?ernjak's Rose.
Classic Meets Cover Band
2CELLOS released their debut self-titled album in 2011. While the duo was moderately successful in Europe, they found themselves having financial issues, which prompted them to make a video for their cover of "Smooth Criminal." The cover band's success skyrocketed when the video broke 3 million views within the first two weeks. They would go on to perform on The Ellen Degeneres Show and Glee. 2CELLOS also got invited on tour with Elton John and performed at the iTunes Festival. In2ition came next and surprised listeners when some of the songs had featuring artists including Elton John and Chinese pianist Lang Lang. The album featuring covers of songs such as "Highway To Hell" and "Supermassive Black Hole" peaked at No. 1 in both Croatia and Japan. 2CELLOS' third studio album, Celloverse, came in 2015, and it was the first of 2CELLOS' albums to feature an original song by the duo in addition to their usual covers. Score, released in 2017, resulted in 2CELLOS having their first world tour as the headlining act. The album covered famous songs from TV and movies with a Game Of Thrones medley being the popular single. The next year brought Let There Be Cello, including "Pirates Of The Caribbean," "Despacito," "Seven Nation Army" and "Eye Of The Tiger."
Where can I buy 2CELLOS tickets?
Tickets for all upcoming 2CELLOS concerts worldwide can conveniently be purchased at StubHub.
Will 2CELLOStour in 2019?
2CELLOS recently finished a US tour in April 2019 in support of their album Let There Be Cello. Prior to the US tour, they had already completed a European leg of the tour in support of the same album.
When will 2CELLOS tour again soon?
It is currently unclear if 2CELLOS will further tour in support of Let There Be Cello. They have already toured two continents between October 2018 and April 2019. If 2CELLOS does not tour further, there is the chance that they may be included as performers in a future festival line-up. However, fans may have to wait for the release of a fifth studio album, which has yet to be announced, before having a chance to see 2CELLOS live in concert again.
Who are the members of 2CELLOS?
2CELLOS is literally comprised of two cellists. Luka Šuli? and Stjepan Hauser are the masterminds in the cello duo. They are occasionally accompanied by drummer Dušan Kranjc.
What songs are usually on a 2CELLOS setlist?
From their new album Let There Be Cello, 2CELLOS often performs covers of Leonard Cohen's "Hallelujah," Survivor's "Eye Of The Tiger" and The White Stripes' "Seven Nation Army." Other fan favorites that made appearances on recent setlists include covers of Nirvana's "Smells Like Teen Spirit," Nine Inch Nails' "Hurt," Avicii's "Wake Me Up," The Rolling Stones' "(I Can't Get No) Satisfaction," Iron Maiden's "The Trooper," The Prodigy's "Voodoo People," Muse's "Resistance," Sting's "Shape Of My Heart" and Coldplay's "Viva La Vida." 2CELLOS often performs the two U2 songs "With Or Without You" and "Where The Streets Have No Names." Michael Jackson also typically gets a two-song tribute, usually the breakthrough hits "Smooth Criminal" and "Human Nature." The classic rock heavy setlist may include AC/DC's "Thunderstruck," "You Shook Me All Night Long," "Back In Black" and "Highway To Hell."
Does 2CELLOS play classical music as well?
The cellists do play classical music outside of 2CELLOS and are classically trained musicians. However, you won't typically hear classical music being performed at a 2CELLOS concert.
Back to Top