We didn't find anything nearby, but here's what's happening in other cities.
There aren't any events on the horizon right now.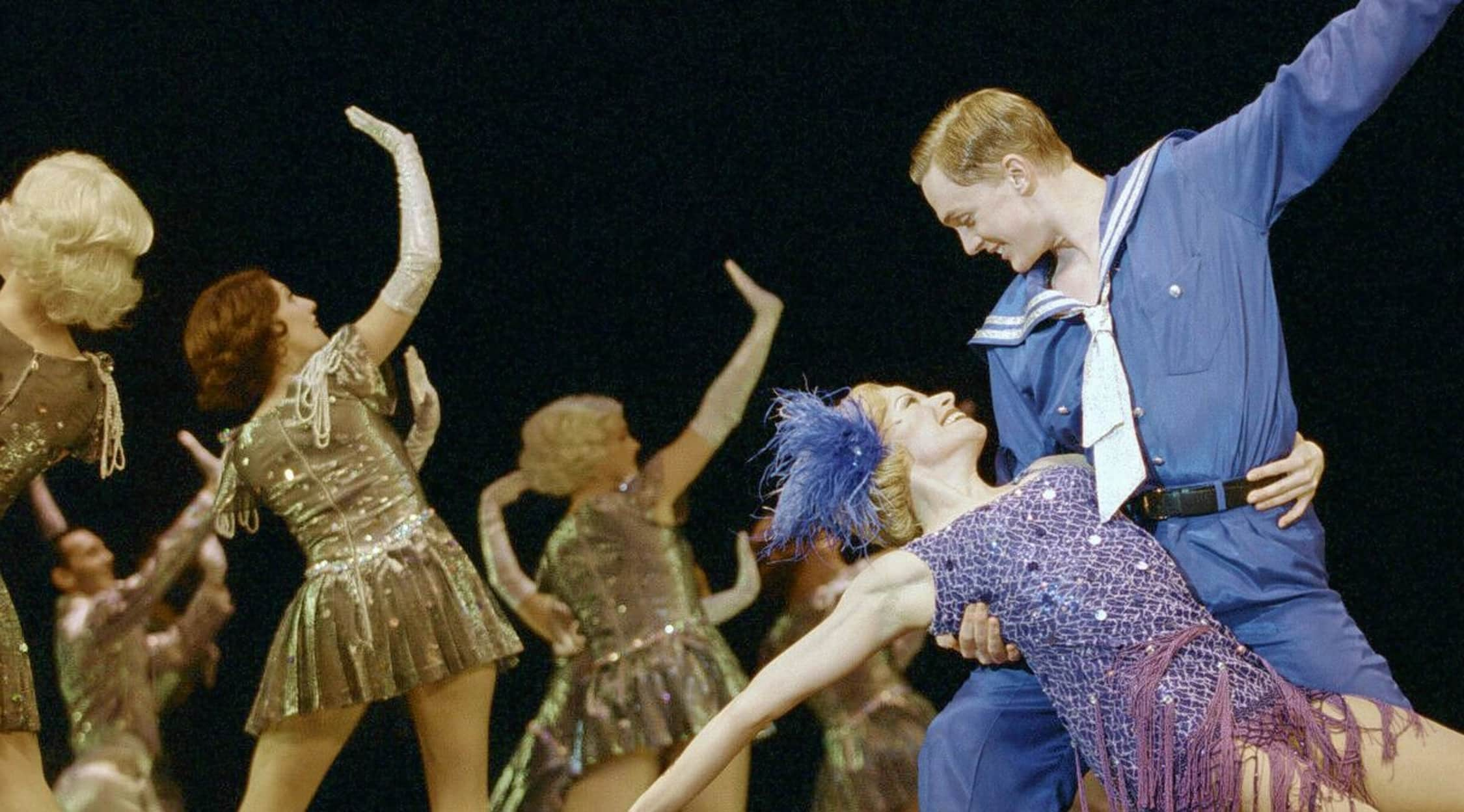 Alamy
42nd Street Dallas Tickets
42nd Street Dallas Plot
If you've ever been involved in a theater production, you probably know just how difficult it can be to organize so many people together for one cause on the stage. Finding not only the proper people behind the scenes to write and direct the work for the stage is difficult enough, but then going through the process of hiring each actor based on their ability and talents during rehearsal is what makes putting together a stage production so difficult. But there are those who are dedicated to this art form no matter what stresses it may bring onto them as they know just how many eager fans are excitedly waiting for the next big show to come to the stage in your area! Don't leave your weekend open to heading to a lesser event on your time off of work, not if you can avoid it! Instead, plan ahead to purchase your tickets to attend the next performance on the stage of 42nd Street when this hit show opens next near you! While many don't associate Allentown, Pennsylvania with the world of the theater very often, the people there need the arts just as much as anywhere else. That's why it's considered a great opportunity when a young chorus girl is cast as the lead in the big upcoming production after the actress that was originally cast in the role broke her leg! Will she have what it takes to make the transition from background singer to leading lady when the debut of their important show sets her before all of Allentown? Come and see when the stellar production of 42nd Street opens on the stage next near you!
42nd Street Dallas Schedule
Tired of expecting the same level of quality at every show you head out to see on the stage only to be disappointed? Well putting together a production for an audience is no easy feat, but that's no excuse for lesser production companies to slack off on bringing anything other than their very best to the stage for their fans to watch and see. If you're interested in heading out to enjoy the classic stage production of 42nd Street when this hit show opens next for the stage at the Music Hall at Fair Park in beautiful Dallas, Texas, make sure that you arrive at the theater with your tickets in hand so that you don't have to spend any time lingering around the box office line in the hopes of getting in. Instead, get your tickets through StubHub so that you can beat the rush while there are still some tickets available to see 42nd Street in person!
42nd Street Dallas Cast
With some of the finest names in the theatrical world brought on to perform in this show, artists like Tammy Grimes, Jerry Orbach, Wanda Richert, Lee Roy Reams, Joseph Bova, Carole Cook, Carole Banninger, Steve Belin, Robin Black, Joel Blum, Mary Cadorette, Danny Carroll, Robert Colston, James Congdon, Don Crabtree, Ronny DeVito, Denise DiRenzo, Mark Dovey, Rob Draper, Brandt Edwards, Jon Engstrom, Sharon Ferrol, Cathy Greco, Dawn Herbert, Christine Jacobsen, Jeri Kansas, Ginny King, Terri Ann Kundrat, Shan Martin, Beth McVey, Maureen Mellon, Sandra Menhart, Bill Nabel, Stan Page, Tony Parise, Don Percassi, Jean Preece, Karen Prunczik, Vicki Regan, Lars Rosager, Linda Sabatelli, Nikki Sahagen, Ron Schwinn, Yveline Semeria, Alison Sherve, Robin Stephens, David Storey, Karen Tamburrelli, Joel Blum, and more have finally had the opportunity to showcase their skills in a show that will allow them to go hogwild with their characters in a show that centers around actors on the stage! Don't miss this chance to see performers take on some of the most fun roles created for the stage when the hit show 42nd Street opens near you!
42nd Street Dallas Author
Have you been dying to get out of the house this weekend? Are you eagerly hoping to see a spectacle on the stage that will have you bragging to your friends for weeks to come? Well if you're looking for a kind of show that'll leave you on the edge of your seat with excitement and plenty to talk about come Monday morning, know that your best options are going to be coming to StubHub soon. The only way you'll be able to find out before anyone else though is to log on early to see if there are going to be any tickets available to the hottest upcoming shows headed near you. Whether you're into concerts, stage shows, or sporting events, StubHub has you covered. But if you're seeking something a little more special this weekend, head out to pick up your tickets to enjoy the performance of 42nd Street when it opens on the stage in your area! Come and see the hit show that's blown audiences away since it was first adapted from one of the most popular films of the 1930's! With music written by Harry Warren ("Jeepers Creepers, Chattanooga Choo-Choo"), lyrics by Al Dubin ("White Lights, Sugar Babies"), and a book by Michael Stewart ("Bye, Bye, Birdie!", "Hello Dolly!") and Mark Bramble ("Barnum", "Three Musketeers"), Bradford Ropes novel has been adapted for the more suitable medium of the stage for this production, giving the performers in this show more opportunities to create the stage that's used as the setting for the actual show! Returning to the stage over thirty years after it first debuted, audiences are still going crazy for tickets to see 42nd Street on the stage, so if you don't already have yours ready to go, make sure you get them early through StubHub while you still have the chance!
42nd Street Dallas Trivia
Q: Adapted from the 1930's hit film, when did the stage production of 42nd Street first reach audiences?
A: The hit stage production of 42nd Street first debuted for eager audiences to enjoy on August 25, 1980.
Q: Where did 42nd Street debut?
A: The popular venue that was proud to serve as the host for the debut performance of 42nd Street on the stage was none other than the Winter Garden Theatre.
Back to Top
Epic events and incredible deals straight to your inbox.