We didn't find anything nearby, but here's what's happening in other cities.
There aren't any events on the horizon right now.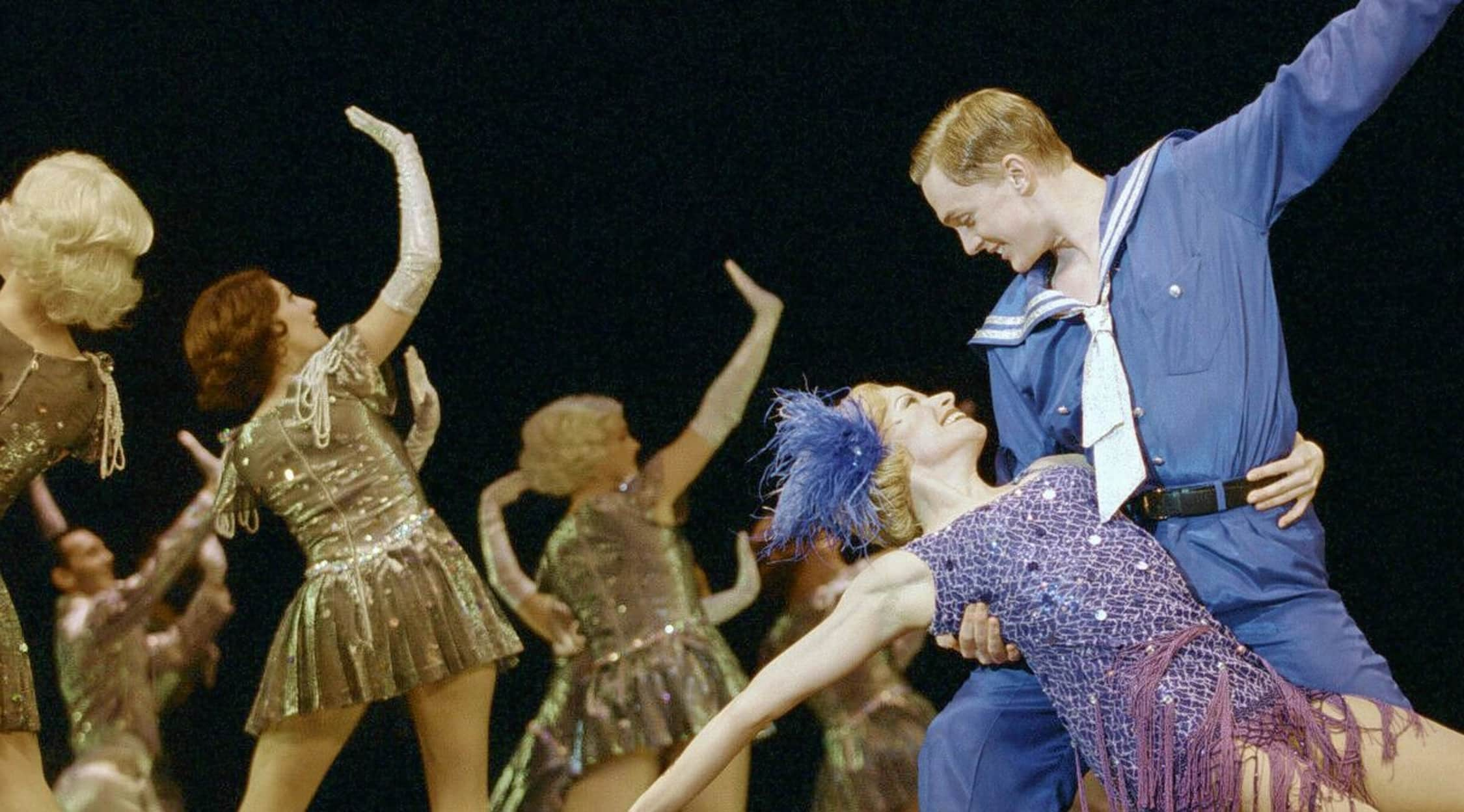 Alamy
42nd Street Tempe Tickets
42nd Street Tempe Plot
All performers are working hard towards their big break in their respective industry. Whether you're an acrobat trying to catch the attention of Cirque du Soleil or whether you're simply an actor trying to get your name out there, with enough hard work and dedication behind your efforts, you can be sure to accomplish just about anything. But sometimes, the right circumstances have to be in place for some of us to reach our goals. It's surprising that sometimes merit alone isn't enough to get someone the position they're after, but when things fall into place and you know the right people, you're bound to get what you're after. If you're looking to see a popular show on the stage that deals with just that experience, make sure you head out to enjoy all of the amazing fun in 42nd Street when this hit performance comes to a stage near you! Allentown, Pennsylvania may not be the biggest theater market, but a chorus girl is about to find her big break in the show she's been cast in when the lead actress breaks her leg. Normally a phrase meaning "good luck" in the theater, the lead actress isn't pleased about giving up her role to someone from the chorus. But as the newfound lead, this girl can't be any happier about her current situation. Watch and see when this riveting story about making your dreams come true comes to a stage near you when you get your tickets to enjoy 42nd Street on the stage while you still can!
42nd Street Tempe Schedule
Tired of the same old fare making up your weekend entertainment? Are you always trying to convince your friends to join you in seeing a stage production, even if it's not their preferred way to spend the weekend? Well they'll be sure to love a riveting production on the stage when you head out to enjoy the classic stage production of 42nd Street when this hit show opens next for the stage at the ASU Gammage in beautiful Tempe, Arizona! StubHub can get you access to 42nd Street, and all of your other favorite concerts, stage shows, and sporting events that you've been meaning to get out and see to share with your friends and loved ones. It isn't every day that you have the time off to enjoy a stage show either, so plan ahead and buy your tickets in advance through StubHub to see a beloved classic like 42nd Street when this hit show opens next on a stage near you!
42nd Street Tempe Cast
No one has had the opportunity to shine on the stage like Tammy Grimes, Jerry Orbach, Wanda Richert, Lee Roy Reams, Joseph Bova, Carole Cook, Carole Banninger, Steve Belin, Robin Black, Joel Blum, Mary Cadorette, Danny Carroll, Robert Colston, James Congdon, Don Crabtree, Ronny DeVito, Denise DiRenzo, Mark Dovey, Rob Draper, Brandt Edwards, Jon Engstrom, Sharon Ferrol, Cathy Greco, Dawn Herbert, Christine Jacobsen, Jeri Kansas, Ginny King, Terri Ann Kundrat, Shan Martin, Beth McVey, Maureen Mellon, Sandra Menhart, Bill Nabel, Stan Page, Tony Parise, Don Percassi, Jean Preece, Karen Prunczik, Vicki Regan, Lars Rosager, Linda Sabatelli, Nikki Sahagen, Ron Schwinn, Yveline Semeria, Alison Sherve, Robin Stephens, David Storey, Karen Tamburrelli, Joel Blum, and more have in this exciting stage adaptation of 42nd Street! While the original 1980's show has been praised many times over for their riveting performances, the work done by these actors has served to inspire the latest cast to come to the stage and bring this show to life. Join them for all of the fun by buying your tickets to see 42nd Street on the stage while you still can, otherwise you risk missing out on all of the magic that this show has to offer! Buy your tickets before they're completely sold out!
42nd Street Tempe Author
There are amazing performances happening on stages in your area each weekend, but without someone around to let you know, it's easy to miss out on such exciting events as concerts, stage shows, and your favorite sports teams facing off. But in the world of immediate information and instant internet access from almost anywhere, it's become easy for you to find out the information you need at the push of just a few buttons. While that's provided a lot of opportunities and distractions simultaneously, it also means that the average, everyday things you used to have to physically go to a place to accomplish can now be done from home. If you've been talking with friends about going out this weekend to see one of the talked about stage shows that's being performed in your area, make sure that you take a look at getting your tickets to enjoy 42nd Street Tempe on the stage while you still can! Not all stage adaptations based on films are successful, but that's because not all stage adaptations have the same quality team creating them that 42nd Street did when it first came to the stage! Bringing music written by Harry Warren ("Jeepers Creepers, Chattanooga Choo-Choo"), lyrics by Al Dubin ("White Lights, Sugar Babies"), and a book by Michael Stewart ("Bye, Bye, Birdie!", "Hello Dolly!") and Mark Bramble ("Barnum", "Three Musketeers"), this adaptation based on Bradford Ropes novel has taken the very best parts of the original 1930's film and brought them to a stage experience that the theater-lovers in your life are sure to sing their praise for! If you're the sort of music fan that likes to learn new lyrics and moves from the shows you like to see, know that 42nd Street is going to be the perfect fit for you to get into the spirit of the theater! Head out today to buy your tickets through StubHub so that you don't miss a single second of the excitement! Go and see 42nd Street on the stage today!
42nd Street Tempe Trivia
Q: When were fans first able to see the stage debut of the adaptation of the popular 1930's film 42nd Street?
A: The hit stage production of 42nd Street first debuted for eager audiences to enjoy on August 25, 1980.
Q: What location was proud to play host for the debut performance of 42nd Street on the stage?
A: The popular venue that was proud to serve as the host for the debut performance of 42nd Street on the stage was none other than the Winter Garden Theatre.
Back to Top
Epic events and incredible deals straight to your inbox.