We didn't find any Events nearby, but here's what's happening in other cities.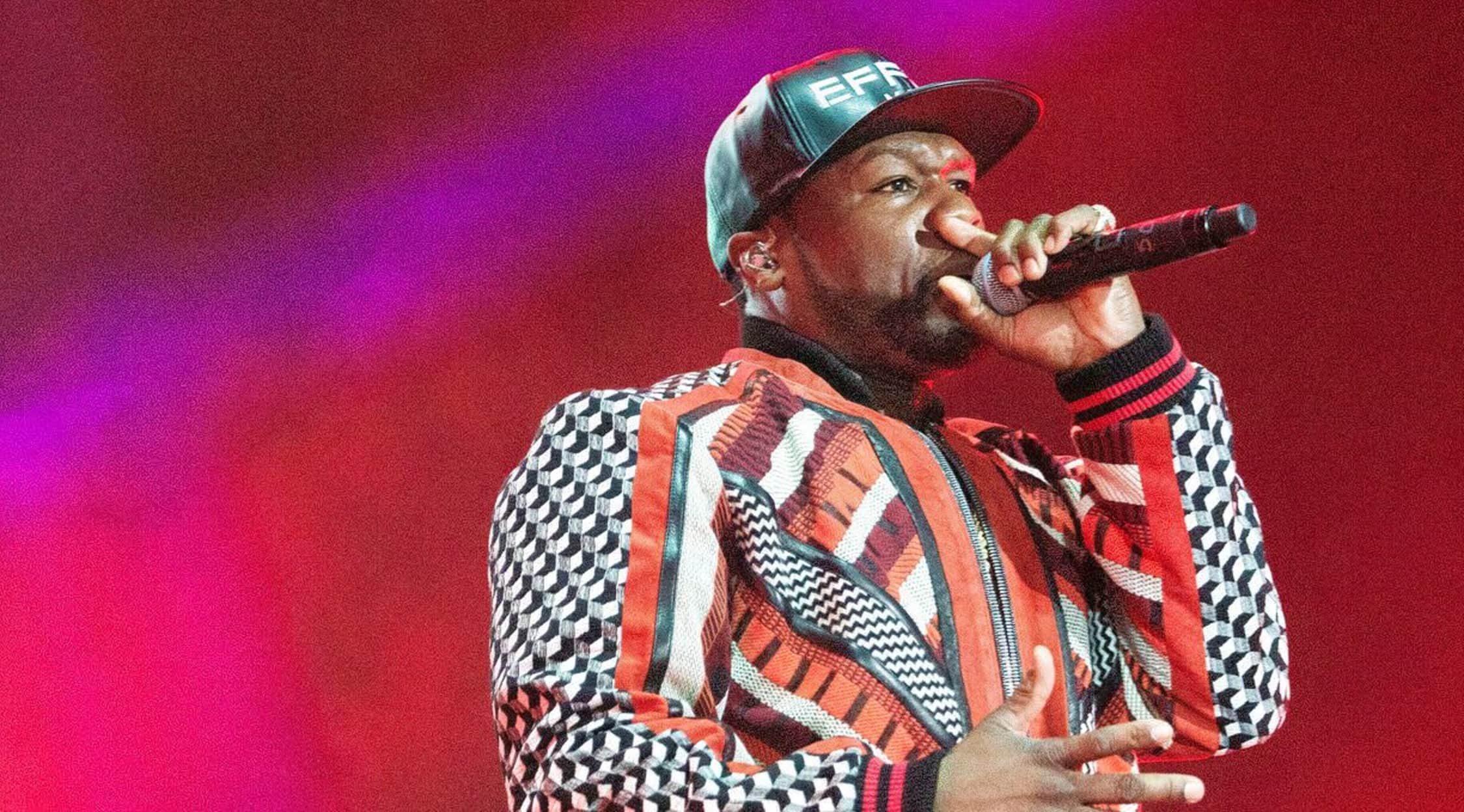 Alamy
50 Cent Tickets
50 Cent Concert Schedule
When it comes to rap, there are few artists in the world better known that 50 Cent. After rising to fame with the hip hop collective G-Unit, 50 Cent has dominated the hip hop industry with one smash hit after another, such as "In da Club", "Candy Shop", "Just a Lil Bit", and "Disco Inferno". With so many huge hits in his repertoire, it shouldn't come as a surprise that 50 Cent has sold well over 30 million records around the world, making him one of the most successful rappers of all time, falling just behind Eminem and Nelly. Not only are hip hop fans infatuated with 50 Cent's music, but critics and media publications around the world are also enamored with his rap hits. Over the years, 50 Cent has secured a Grammy, six World Music Awards, four BET Awards, 13 Billboard Music Awards, and many other prestigious honors and accolades. There is no doubt that 50 Cent has cemented his legacy as one of history's greatest rap superstars, and now you have the chance to see this hip hop icon live in concert!
This November, 50 Cent has a few exciting shows lined up that you definitely don't want to miss. On November 21st, he will be performing at the Electric Factory in Philadelphia; on November 22nd, he will be busting out his biggest rap hits at The Fillmore in Silver Spring; and on November 23rd, he will be stepping out on stage at the House of Blues in Boston. No matter where you see 50 Cent, you are sure to experience one of the most high-energy, unforgettable hip hop shows of the year! Hip hop lovers are already clamoring for tickets to an upcoming 50 Cent show, and you don't want to be caught without tickets to this red-hot show. Fortunately, StubHub can help you secure your spot in the audience so that you can watch this world-famous actor perform his biggest hits!
To snag your 50 Cent tickets, head to StubHub as soon as possible, as these tickets are expected to sell out quickly! You can also sign up for event alerts on StubHub so that you are one of the first to know when 50 Cent schedules another show in your area! So what are you waiting for? Check out StubHub today!
50 Cent Background
50 Cent, born Curtis Jackson III, was raised in South Jamaica in Queens, New York, a highly impoverished urban area. Jackson was young when he started getting involved in drug dealing, and he would often bring both drugs and guns to his school. At the same time, however, Jackson was also very involved in boxing, and he even competed at the Junior Olympics as an amateur boxer. After his grandparents found out that he was dealing drugs at his school, Jackson left for a correctional boot camp, and it was because of the change he experienced in this boot camp that he earned his rap nickname "50 Cent". Shortly afterward, Jackson started rapping in his friend's basement, and when he realized how much skill he had for the craft, he even implemented turn tables into his practices. By 1999, 50 Cent had signed to Columbia Records and was well on his way to becoming the biggest rapper in the world.
When 50 Cent released his underground single, "How to Rob", he instantly received major attention from the biggest names in hip hop, and before he knew it, he was one of the most talked about up-and-coming rappers around. In 2000, however, 50 Cent experienced a major setback in his career when he was shot nine times in a drive-by shooting, which resulted in major recovery time after his miraculous survival. During recovery, he signed to Columbia Records, but was soon blacklisted in the US because of his song "Ghetto Qu'ran", and was unable to find work anywhere in the US. He left for Canada to record his mixtapes, and eventually Eminem caught wind of some of 50 Cent's tracks, and Eminem helped this rapper break into the hip hop industry.
In 2003, 50 Cent released Get Rich or Die Tryin', his debut commercial album, which quickly rose to the tops of music charts around the world. Suddenly, 50 Cent was a smash success in the hip hop world, and he couldn't be stopped. Whether he was performing as a part of G-Unit or as a solo rapper, there was no denying the fact that 50 Cent could put on an incredible live show, as he is undoubtedly one of the most talented rappers in the industry. Now you have the chance to see him perform his biggest hits in person at one of his upcoming shows, and you definitely don't want to miss out! Head to StubHub to secure your tickets today!
Biggest Hits
Over the course of his career, 50 Cent has released five studio albums, four compilation albums, and a whopping 76 singles. His debut album, Get Rich or Die Tryin', has been certified six times platinum in the US and has sold over 12 million copies around the world. Some of his most popular hip hop tracks include "In da Club", "21 Questions", "Candy Shop", "Ayo Technology", "My Life", "How We Do", and "P.I.M.P". If you want to see 50 Cent perform some of his greatest hip hop hits in person, all you have to do is head to StubHub to secure your tickets today!
Trivia
The hip hop group D12 originally had the beat for the song "In da Club", but ultimately gave it up because they couldn't figure out exactly what to do with it. 50 Cent snatched it up and made it a huge hit.
The Experience
If you are a hip hop fan, you definitely need to see the iconic 50 Cent in concert at least once. This legendary rapper has churned out some of the greatest hip hop songs of the last couple of decades, and now you have the chance to see him perform in concert thanks to StubHub!
Back to Top