There aren't any Events on the horizon right now.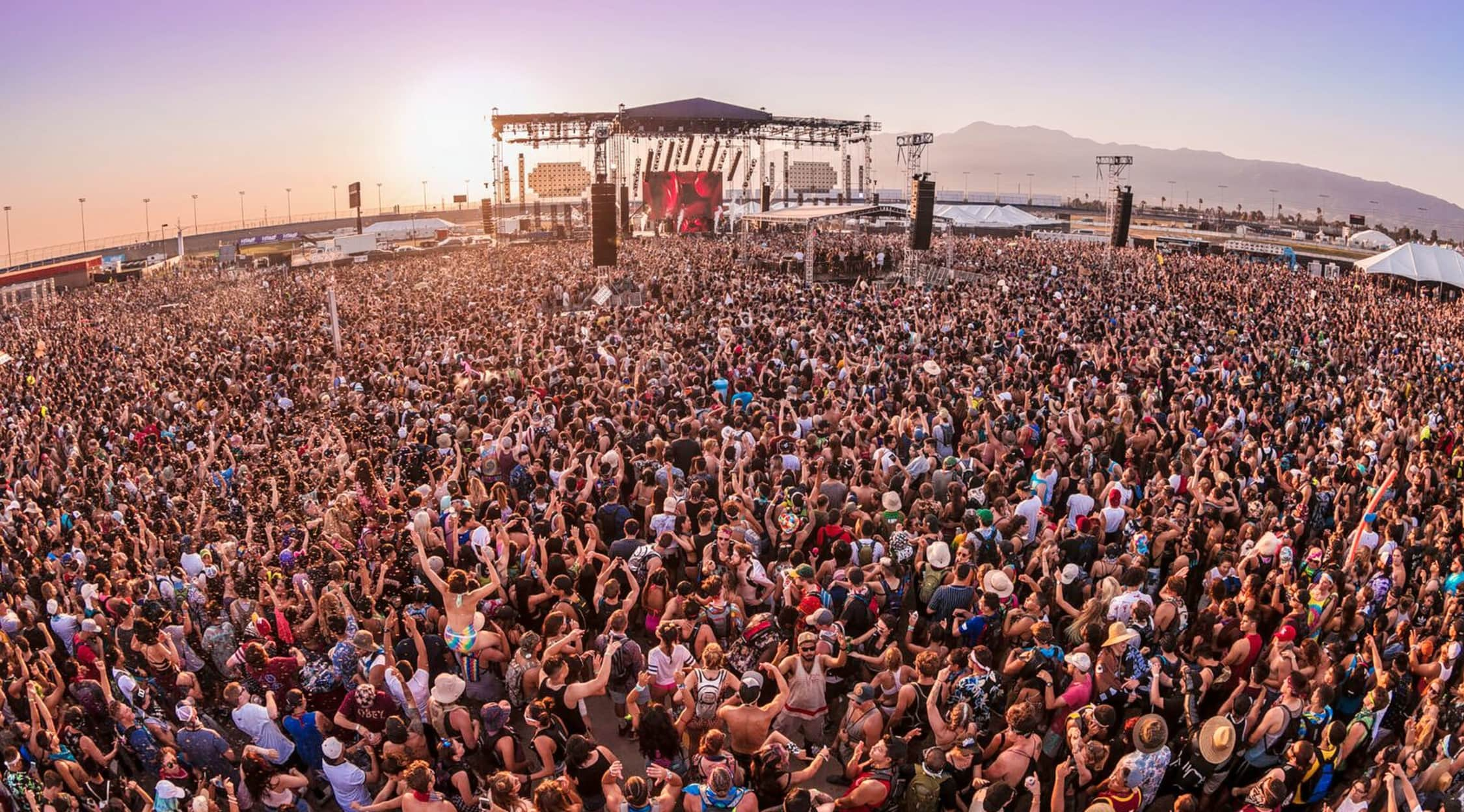 Alive Coverage
80 35 Music Festival Tickets
2014 Schedule
If you're a fan of any kind of music in general, get pumped for this year's 80/35 Music Festival! This amazing festival is held every year in Des Moines, IA. Over the years, the event has boasted a string of big-name musical performers, and you won't want to miss a chance to see them in action! Don't pass up an opportunity to see a bunch of electrifying artists work their magic on a big stage before your very eyes. Bring a few of your friends along to watch a string of compelling performances. Hearing a slew of red-hot music tunes on a live stage is an experience like no other. Get your tickets to this awesome music festival as soon as you can! Hurry, because tickets to a dazzling music festival like this one won't last very long. Head over to StubHub today!
Now's your chance to find a date that works for you, and be sure to act fast when you order your seats at StubHub. People from all across the nation are flocking to attend this festival, which is why you don't want to pass up an opportunity to score your tickets before it's too late! Don't wait another minute longer—snag your tickets in seconds with just a click!
The chance to enjoy an exciting music festival is not something you want to miss out on. Few things can compete with the thrill of watching a fantastic performer on a live stage. No matter what type of entertainment you like, StubHub will always meet your ticketing needs. Hot festivals like this one always sell like hotcakes once tickets go on sale. That's why it's best to act fast when you get the chance to order yours! Head on down to catch a fabulous music fest, and you're sure to have an amazing time. You definitely won't want to let a party like this one pass you by. Also, you can buy a pair of seats in just seconds. All it takes is a click of the mouse and your tickets are ready! Plus, you'll find some of the lowest ticket prices out there at StubHub, so don't miss out on a bargain to go to a spellbinding event like this. StubHub offers some of the best deals out there for getting the best seats, so reserve one of them while there's still some available! As soon as you find a date that works for you, you can buy your tickets in a matter of seconds! Don't wait another minute—the only time is now!
Live Show Experience
Get ready to join thousands of other music lovers as they dance and party all day like there's no tomorrow! At this extremely popular extravaganza, you can enjoy a variety of music, as well as great food and beverages. This is definitely a festival you won't want to miss, especially since you won't find such a dynamic bunch of performing acts under one roof anywhere else. There's nothing like grooving to some hot beats and catchy tunes, and your opportunity to do so is just a click away! So don't delay—go right over to StubHub to secure a pair of tickets while there's still some on sale. Hurry, because tickets are going to be a hot commodity for such an incredible experience. Grab a pair of seats before they're all sold out! Bring a few of your loved ones along, and be there for every fun-filled moment!
Ordering tickets at StubHub is easy and quick, the way ticket buying should be. It is the place to go when you want to grab the very best seats out there to the gripping show of your choice, whether it's a hit Broadway musical or a rock concert. You can log on any time to secure great seats for an exciting night out with some of your very best friends. Plus, you can stay tuned for the latest tour dates and venues for your favorite production or performing act, just by setting up a StubHub alert. Tickets are on sale this very minute! Hurry and book yours soon, because tickets to see an irresistible live gig like this one will sell out fast, so grab your tickets while you still have time. Gather some of your loved ones together, and get ready to be stunned by some truly captivating performances! Order your seats while there's still some left, with just a click of a button! Act fast, before they're all gone!
Trivia
In addition to all the concerts, this extravaganza also features interactive art, tons of artist merchandise, children's activities, and plenty of great food.
About
The 80/35 Music Festival is held annually in Des Moines, Iowa. They make a point of celebrating music in general, instead of sticking to one specific genre. As a result, the stages at this red-hot fest showcase a variety of acts from several different music styles, including hip hop, blues, rock, punk, and many more. Past performers have included Modest Mouse, Slightly Stoopid, The Flaming Lips, and many others.
Back to Top