There aren't any Events on the horizon right now.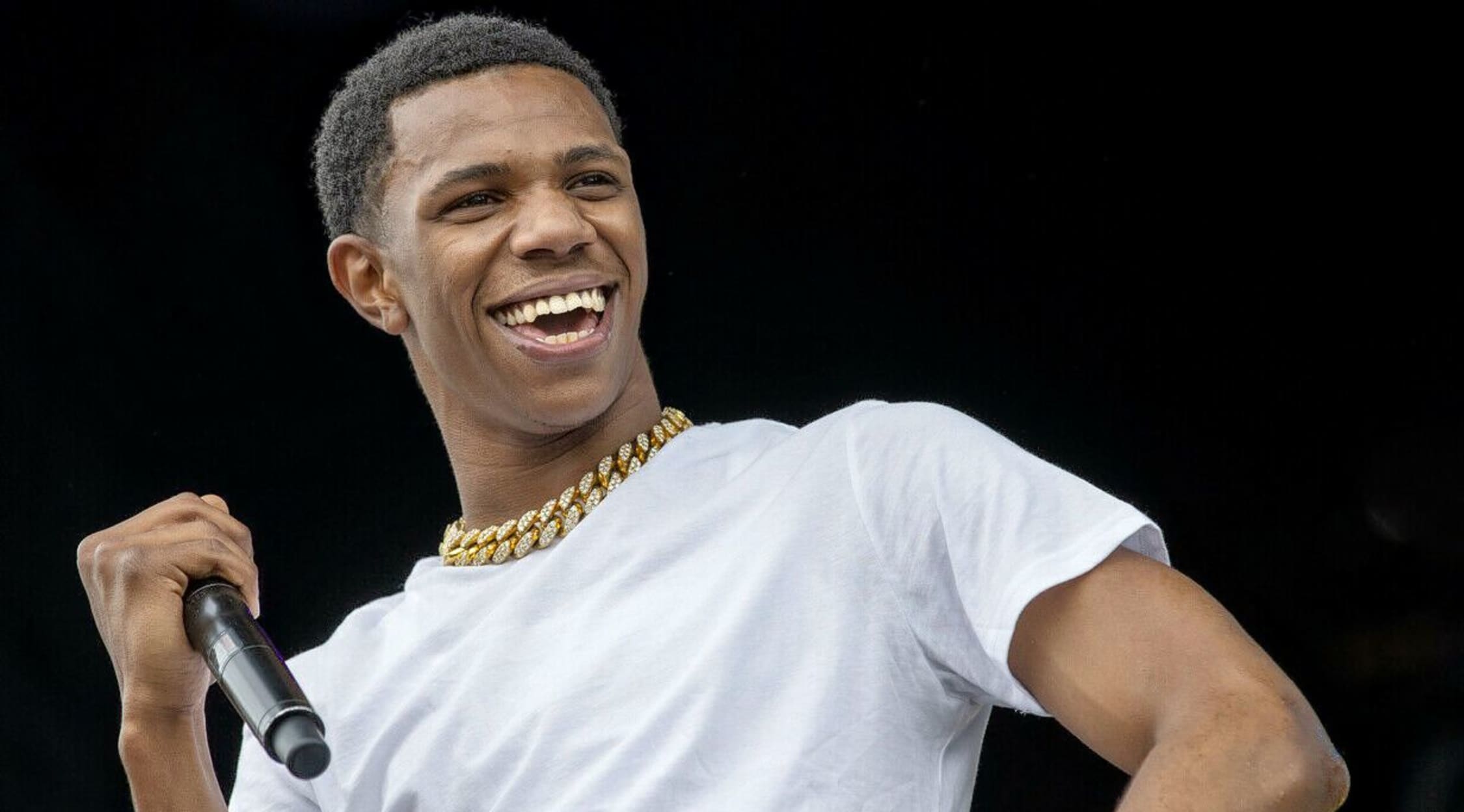 Zuma
A Boogie Wit Da Hoodie Tickets
A Boogie Wit Da Hoodie Tickets
A Boogie Wit Da Hoodie, born Julius Dubose, is an American rapper who sometimes goes by the shortened version of his stage name, "A Boogie." His original brand of funky trap rap quickly became a favorite in the rap community after he released his first mixtape called Artist, which contained his breakout single, "Oh Sh*t." Without ever releasing an EP, A Boogie was on Forbes list of up-and-coming rappers in 2016. By 2018, he would see his name in the No. 1 spot on the Billboard 200.
The Bigger Artist
A Boogie was born in the Bronx and spent a portion of his childhood growing up in the Highbridge neighborhood of the Bronx in New York City. When he was 16, his parents sent him to live in Florida. A Boogie graduated from high school at the Performance-Based Preparatory Academy in Ft. Pierce, Fla. Post-grad he worked various jobs from construction to pizza delivery while focusing on his music outside of work hours. In 2015, he made the decision to move back to New York City to give his hip-hop career his full-time attention. With fellow rapper Quincy "QP" Acheampong, he created the Highbridge Label and constructed a home studio in his residence. In February of 2016, A Boogie released his first mixtape, and his breakout single, "Oh Sh*t," rose to No. 70 on Billboard 200 chart. In May of 2016, A Boogie undertook a collaboration with fellow artist, Don Q. They called the project Highbridge the Label: The Takeover Vol. 1. In July of 2016, he signed with Atlantic Records. Shortly thereafter, A Boogie had three opening dates during Drake and Future's Summer Sweet Sixteen Tour. In September of the same year, he was featured on the BET Hip-hop Awards cypher along with Don Q., Russ, Kent Jones and Nick Grant. In October of 2016, A Boogie's released his first EP titled TBA, which is an acronym for The Bigger Artist. The EP reached No. 63 on the Billboard 200 and appeared on Rolling Stone's list of The 40 Best Rap Albums of 2016. In September of 2017, he released his debut studio album titled The Bigger Artist. The album debuted at No. 4 on the Billboard Hot 100 chart. In December of 2018, this soaring star released his second studio album, Hoodie SZN, which became his first No. 1 album on the Billboard 200.
Where can I buy A Boogie Wit Da Hoodie tickets?
The best place to get tickets to A Boogie's performance is at StubHub. They have a vast choice of seats with a wide range of pricing.
What is A Boogie Wit Da Hoodie's setlist like?
Setlists vary in order but generally consist of the following singles: "Startender," "My Sh*t," "Jungle," "Reaper," "Swervin," "Look Back At It," "Drowning," "Demons and Angels," "Beasty," "I Did It," "Odee," "Pull Up," "Voices In My Head," "Rockstar Life," "Ransom," "Beast Mode," "Just Like Me," "Still Think About You," "D.T.B. Interlude," "Timeless" and "Love, Drugs and Sex."
What can I expect from A Boogie Wit Da Hoodie's live performance?
Anywhere you go to see A Boogie performance live, you're going to be a part of an extra-hyped, high-energy crowd. A Boogie is known for an intensely calm stage presence for the first half of his set, only to turn up the energy full blast and hype the crowd to maximum levels in the second half.
Where is A Boogie Wit Da Hoodie performing?
Between July and October of 2019, A Boogie is performing in multiple music festivals across the US and will be making a few solo appearances, including one in London, England.
Will A Boogie Wit Da Hoodie tour in 2020?
At this time, no tour dates for 2020 have been announced.
How long do A Boogie Wit Da Hoodie's live performances last?
Solo concerts generally last a few hours, while festival setlists and performance length will be a bit shorter.
Back to Top
Epic events and incredible deals straight to your inbox.