A CHRISTMAS CAROL ATLANTA
A Christmas Carol Atlanta
A Christmas Carol Atlanta Tickets
We didn't find anything nearby, but here's what's happening in other cities.
There aren't any events on the horizon right now.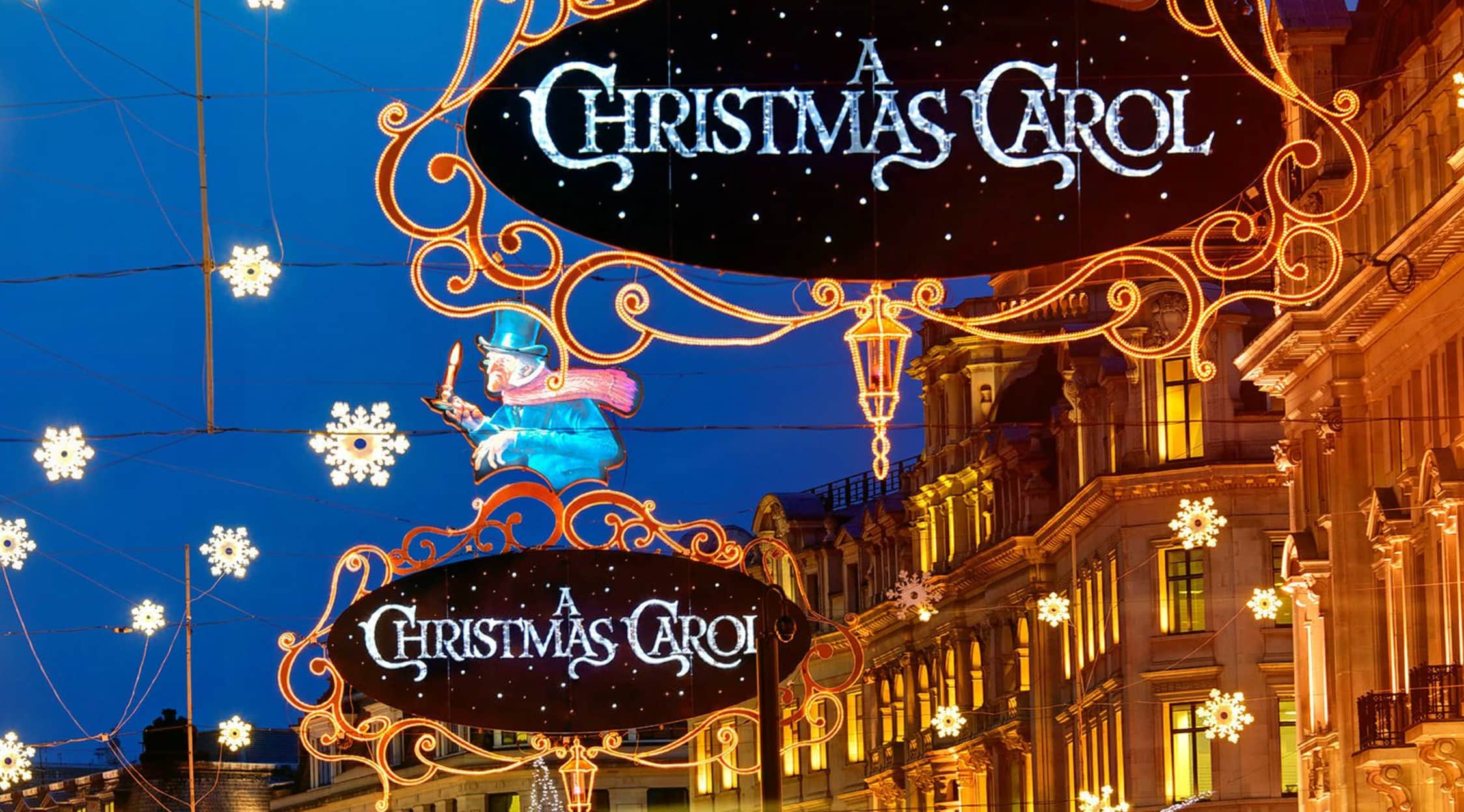 Alamy
A Christmas Carol Atlanta Tickets
A Christmas Carol Atlanta Tickets
The Christmas holiday season is a time of great plays and performances on stage that all go back to the idea of Christmas. One such play is A Christmas Carol. The story originates from the book by Charles Dickens published in 1843. Since its release, A Christmas Carol has become a blockbuster production both on stage and on screen each Christmas season. The story of a miserly old man's transformation will enlighten the days leading to Christmas and is guaranteed to be enjoyed by people of any age.
A Ghostly Experience of Christmas
The original story of A Christmas Carol was published before Christmas in 1843. The book was very popular from the very beginning and quickly turned into theater plays. The story of the book tells of a miserly old man by the name of Ebenezer Scrooge. He lives alone, hates Christmas and people, does not pay enough to his only employee, Bob Cratchit, and spends his days thinking of how to make more money. Bitter and unkind, Scrooge returns home on Christmas Eve to find the ghost of his deceased business partner, Bob Marley, standing in his home in chains. Bob Marley warns Scrooge that his fate as a ghost is dreadful, and the same awaits Scrooge if he does not change his ways. Marley tells Scrooge that he will be visited by three ghosts. Later that night, Scrooge is visited by the ghosts of the past, present and future. Each of them shows him parts of his past, present and future that pertain to his current life and decisions. Deeply touched and scared by what he sees, Scrooge wakes up on Christmas Day a new man and decides to change his life for the better.
Where can I buy A Christmas Carol Atlanta tickets?
This Christmas season, you can get your tickets beforehand at any moment of the day through the internet at StubHub. StubHub is one of the largest ticket marketplaces online that you can access through a smartphone, laptop or tablet.
Are there any performances of A Christmas Carol in Atlanta?
At the moment, there are no tickets for the Atlanta performance. If you are interested in the play coming to the beautiful city of Atlanta, check out the StubHub site once in a while for news of upcoming events. When there is anything scheduled in the city, StubHub will have tickets available.
What can I expect from A Christmas Carol play?
Although there is one story written by the author, each cast of actors and production will have its original spark to the classic story. In each one, you can expect the visitation of the three ghosts with their unique messages for Scrooge. The story of the past will take you the jolly and sad past events of Scrooge's life. The present shows the life of those around Scrooge. The Ghost of the Future becomes a more sinister and macabre experience where the audience feels the dread and transformation that Scrooge finally experiences when looking at the fruits of his present life. In any case, the whole performance is filled with the spirit and look of Christmas with all of its grandeur and festivity.
Are there any age restrictions for the play?
A Christmas Carol is an all-time classic that is fit for all ages, but it is advised that children are at least 5 years old to attend the play. Some performances have an age requirement of at least five years to give out tickets.
What are similar plays that I can see?
If you like A Christmas Carol, you will also likely enjoy other plays based on Charles Dickens's novels. These include David Copperfield, Oliver Twist and A Tale of Two Cities.
Is A Christmas Carol a musical?
While the performance is not considered a musical, there are musical performances within the play.
Back to Top