There aren't any Events on the horizon right now.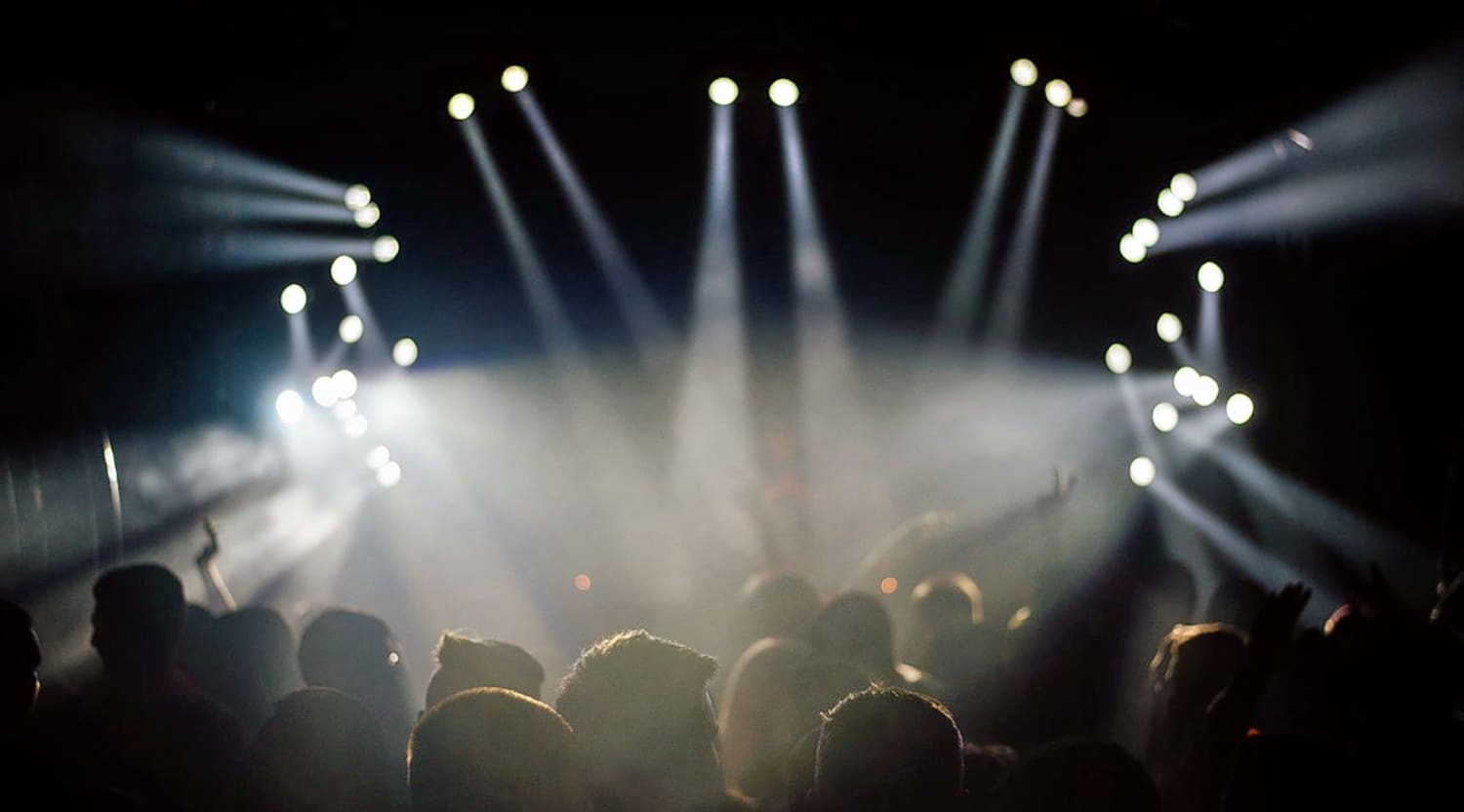 Stocksy
A Decade of Soul Tickets
A Decade of Soul – The 2016 Tour
A Decade of Soul performs every Saturday at B.B. King Blues Club & Grill in New York. The show will bring you the classic '60s and '70s soul hits of Stax/Volt, Motown, and more! Get your tickets today.
About A Decade of Soul
A Decade of Soul will transport you to the '60s and '70s, when soul music flourished thanks to Berry Gordy, his Motown record label, and the label's own Funk Brothers studio band. Meanwhile, in the South, Booker T. and the MGs thrived on the Stax label. Together, with King Records' "Godfather of Soul" and "Mr. Excitement" and Atlantic and Columbia's "Queen of Soul", these labels nurtured one of the most beloved and classic genres in the history of music: soul. A Decade of Soul will bring you the classic songs of such artists as Al Green, Jackson Five, Gladys Knight, Smokey Robinson, Aretha Franklin, Wilson Pickett, James Brown, Otis Redding, Sam & Dave, and many, many more.
The Decade of Soul band consists of lead vocalist Bruce Wayne (a.k.a. "Big Daddy"), lead vocalist Jae Jones, lead vocalist Prentiss McNeil, bassist and vocalist Robert Jack, guitarist William Van Sise, organist and pianist Paul Connors, drummer Richie DePaul, tenor saxophonist Connell Thompson (a.k.a. "Red"), and trumpet player Bob Scarpulla.
In the '60s, soul music resulted from the commercialization and urbanization of R&B. Soul encompassed a variety of music styles based on R&B. From the catchy, bouncy soul of Motown to Stax/Volt's gritty, horn-driven acts, soul referred to an immense diversity of sound. In the early '60s, soul did not stray far from its R&B foundations, but musicians took the style in various directions. Different regions in America yielded different varieties of soul. Urban centers such as Chicago, Philadelphia, and New York saw soul artists concentrating on smooth production and vocal interplay. Detroit's Motown focused on pop-oriented sounds that were equally informed by rock n' roll, R&B, and gospel. In the American South, soul became tougher and harder, based on blaring horns, syncopated rhythms, and raw vocals. These styles all characterized soul, which dominated black music and crossed over to mainstream charts. By the late '60s, soul started to fragment, with acts like Sly Stone and James Brown developing funk, while other acts emerged with a slicker soul sound.
The Motown record label built a unified house of sound so immediately recognizable that "Motown" became an unequivocal, stand-alone style. In the '60s, the Detroit label helmed by Berry Gordy, Jr. became the largest independent operation in the industry on the strength of its sophisticated, smooth combination of memorable pop and R&B melodies. At the Motown label, the pop element of the formula become more dominant than ever, helping the records find wider audiences. The velvety elegance of the Motown sound helped entrench popular black music into the mainstream culture of America. Motown frequently deployed the same session players on their recordings, which helped in establishing the distinctive Motown rhythms of echoing drums and bouncing bass. Often, the arrangements were also elaborate and lush with the addition of extra percussion, piano, woodwinds, horns, strings, or anything else that could enhance the urbane stylishness of the music. This smooth pop songcraft, when paired with the polished, soulful singing on the Motown roster, became universally popular in the early part of the '60s, with such songwriters as the crew of Brian Holland, Lamont Dozier, and Eddie Holland and the powerhouse Smokey Robinson shining up one pop jewel after another with assembly-line-like consistency. When Holland, Holland, and Dozier left the record label after a disagreement about royalties, Norman Whitfield emerged as a formative Motown producer. He kept the record label abreast of the funkier, harder direction into which soul music started heading. The Jackson Five, with their bubblegum funk, became superstars in 1970, and they indicated that the Motown sound was starting to depart from its previous formulas. For the rest of the '70s, artists like Stevie Wonder and Marvin Gaye took more leadership in their own material, imbuing their songs with their distinctive characters and helping disrupt the entrenched Motown template. It is this template, however, that people refer to when they tag tunes as "Motown" – a template which brought acts such as the Supremes, the Four Tops, and the Temptation to stardom.
Meanwhile, Southern soul became synonymous with Stax/Volt. Initially called Satellite, this Memphis-based company was established by Estelle Axton and her brother, Jim Stewart, in 1959. It changed its name to Stax in 1961 – a combination of their surnames. Among the countless acts who landed hits through Stax and the subsidiary Volt in the '60s were Otis Redding, Albert King, Johnnie Taylor, Sam & Dave, and Booker T & the MGs.
Previous Hits
A Decade of Soul is a staple of the New York entertainment scene. During their tenure at the storied B.B. King Blues Club & Grill, A Decade of Soul has amassed countless five-star reviews from delighted audience members. The band have been praised for their consummate professionalism and pure performing brilliance. The show is so entertaining that you won't want it to end. Audiences love all of the timeless soul standards, and many attendees return to see the show again. All of the Decade of Soul performers are first class entertainers, and they do an amazing job of taking audiences through the '60s and '70s classics. The singers and musicians are all top talents. Concert highlights include Prentiss McNeil's turn when he comes off the stage and sings without a mic – he might even sit in your lap and serenade you.
The set list includes all of the best soul songs, with plenty of Motown gems. You will hear the works of Jackson Five, Stevie Wonder, Ike & Tina, Gladys Knight, the Four Tops, the Temptations, and more!
Trivia
For a short time in the history of Saturday morning cartoons, The Jackson 5ive aired on ABC in 1971 and 1972. This psychedelic, colorful cartoon featured the Motown icons Jackson Five – Michael, Marlon, Jermaine, Tito, and Jackie – having adventures and jamming.
The Decade of Soul Concert Experience
With a lineup of stellar musicians and a set list of classic soul songs, A Decade of Soul is an unmissable experience for soul fans of all ages. Whether you love the grit of Southern soul or the polish of Motown, A Decade of Soul offers an unforgettable night of entertainment. Don't miss out!
Back to Top
Epic events and incredible deals straight to your inbox.