We didn't find anything nearby, but here's what's happening in other cities.
There aren't any events on the horizon right now.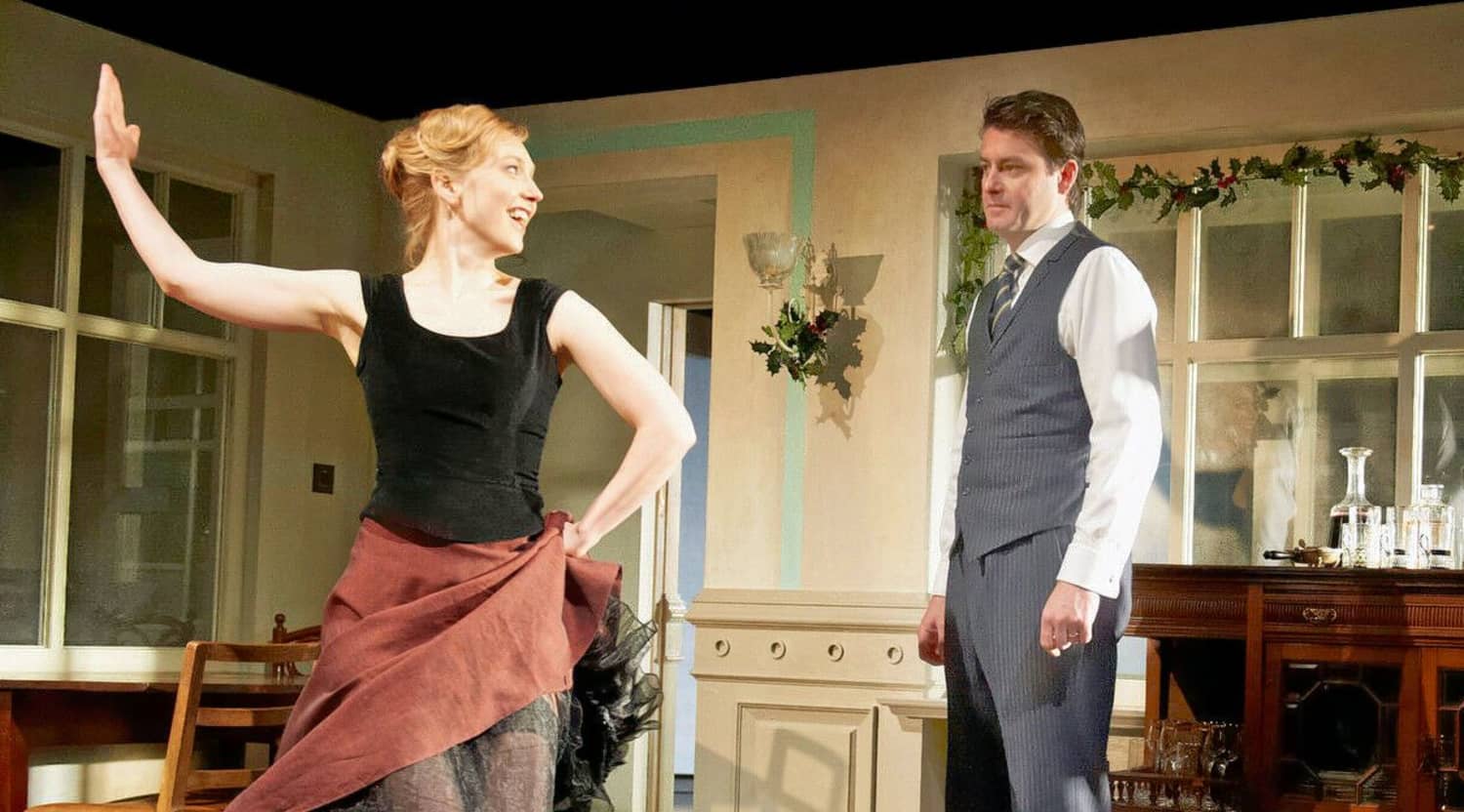 Alamy
A Dolls House New York Tickets
A Doll's House New York Tickets
Inspired by his friend Laura Smith's life, Henrik Ibsen wrote the play A Doll's House after Laura's life had taken a horrible turn. A Doll's House tells the story of Torvald Helmer, who is a lawyer at a bank, his wife Nora and the couple's three children. The play depicts Torvald as the ethical and responsible one while Nora portrays an irresponsible and pretty wife. Nora's irresponsibility takes serious consequences when it is found out that she committed fraud in order to save Helmer's life. When Helmer finds out what Nora has done, he is outraged by what this news will do to his reputation. This escalates to Nora leaving her husband and heading out into an uncertain world, now as a single woman. Since its premiere at Copenhagen's Royal Theatre on Dec. 21, 1879, A Doll's House has had showings throughout the world like Broadway's Palmer's Theatre and many more. If you are in the New York area, you can catch a viewing of A Doll's House at a local venue.
When Art Imitates Life
Ibsen's friend Laura, who inspired the play, had many similarities to the character of Nora in A Doll's House. As with the play's character, Nora, Laura also committed fraud in hopes of curing her husband of tuberculosis. Wanting to pay off the illegal loan she had signed, Laura asked Ibsen if he would talk to his publisher about her work. When Ibsen refused to help her, she got the money by forging a check. Unlike the play, when Laura's husband Victor found out what she'd done, he not only divorced her but also had her placed into an asylum. A couple of years later, at the request of her husband, Laura returned to her family and ended up becoming a popular author. Ibsen began working on A Doll's House after Laura had been committed, a fate that hurt him greatly since he did not help her when she had asked. The impact that A Doll's House had on society during that time was more than just entertainment; the play was quite controversial as it dealt with the lack of opportunity for married women of that era, especially in Norway, to achieve self-fulfillment in a society dominated by men.
Where can I buy A Doll's House New York tickets?
You can get A Doll's House tickets when the show plays in New York at StubHub where you can make your purchase quickly and securely.
Who are the cast members of A Doll's House?
The cast members for A Doll's House are Ralph Richardson, Claire Bloom, Denholm Elliott, Anthony Hopkins, Anna Massey, Helen Blatch, Edith Evans, Kimberley Hampton, Pam Rose, Stefanie Summerfield, Daphne Riggs and Mark Summerfield.
Will there be an A Doll's House New York tour this year?
While there are no current tour dates for A Doll's House in New York, you should check back at StubHub for future dates.
How long is the run time for A Doll's House New York?
The play usually lasts about two and a half hours and has an intermission of about 20 minutes.
What can I expect when attending A Doll's House New York?
Whether you are catching a show at Peter Jay Sharp Theatre at Symphony Space or at the Belasco Theatre, A Doll's House tends to be thought-provoking without being overly dramatic. Though set in the 1800s, the characters still seem relatable, and the story is relevant even in modern times.
What plays are similar to A Doll's House?
If you enjoyed The Vagina Monologues, then you will probably enjoy A Doll's House.
Back to Top
Epic events and incredible deals straight to your inbox.