There aren't any Events on the horizon right now.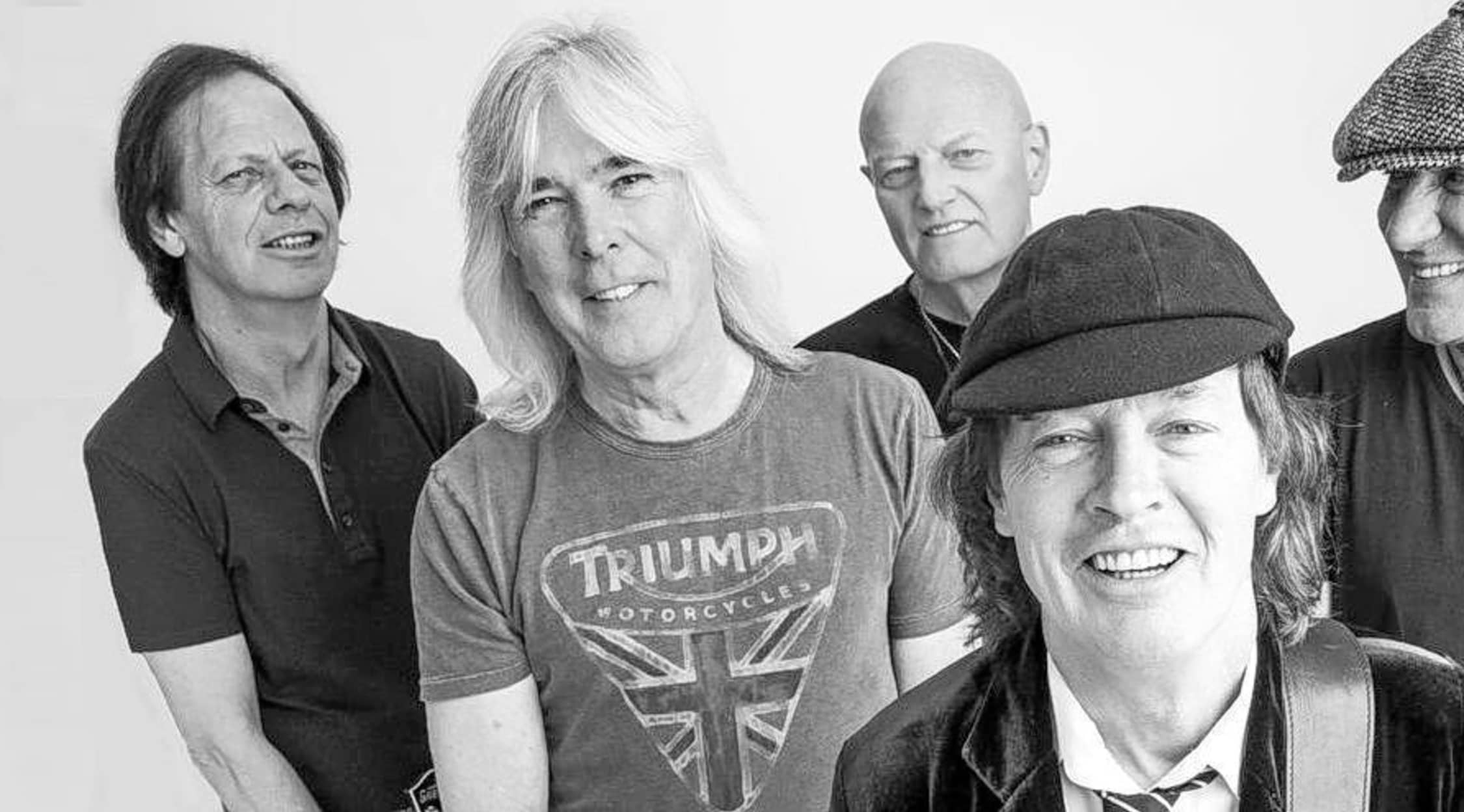 Rovi
AC/DC Tickets
AC/DC Concert Schedule
AC/DC will forever be considered one of the best hard rock bands of all time. After all, AC/DC is the force behind hard rock classics like "Highway to Hell" and "Back in Black." This Australian hard rock outfit first rocketed to fame during the 1970s, and they have remained a popular touring act in the rock world ever since. To this day, the rock legends of AC/DC tear up stages everywhere from London to Los Angeles, and rock fans of all ages eagerly await the chance to see this iconic band in concert. Now, your chance to see AC/DC perform in concert may be right around the corner!
AC/DC has numerous shows scheduled throughout the US this year, and rock fans will be able to see AC/DC perform at venues like the Philips Arena in Atlanta, Madison Square Garden in New York and the Verizon Center in Washington DC. These are sure to be some of the most in-demand hard rock performances of the season.
AC/DC Background
The roots of AC/DC can be traced back to the early 1970s, when brothers Angus and Malcolm Young decided to form a new band in their hometown of Sydney, Australia. After recruiting a few other talented musicians, AC/DC began writing and recording original material, and in 1974 they released their debut album, "High Voltage." This Australia-only album was moderately successful, but it pushed them to the forefront of the Australia rock scene. After years of touring extensively and recording new material, AC/DC finally surged to international fame in the late 1970s thanks to hits like "Live Wire," "Rock 'n' Roll Damnation" and "Let There Be Rock." By the end of the decade, AC/DC had emerged as a leading force in the global rock scene, and they were just getting started.
It's been several decades since AC/DC first stepped out onto the rock world, and it's clear that they are one of the greatest hard rock bands of all time. Rolling Stone included AC/DC on their list of "100 Greatest Artists of All Time," and MTV named them the seventh "Greatest Heavy Metal Band of All Time." These accolades should come as no surprise to those who are familiar with AC/DC's repertoire, which is full of multi-platinum albums. In fact, AC/DC has scored multi-platinum certifications in numerous countries around the world, including Australia, Argentina, France, the US, Germany, Canada and more.
This iconic hard rock band has performed on the biggest stages in the world over the course of their career, so they certainly know how to put on a great live rock show. The current AC/DC lineup consists of Angus Young, Stevie Young, Chris Slade and Cliff Williams. Together, these world-renowned rock musicians will be putting on a handful of knockout shows this year, which means that you just might get to experience the rock magic in person.
AC/DC Trivia
How many records has AC/DC sold to date?
Over the course of their prolific career, AC/DC has sold more than 200 million records around the world. This makes them one of the best-selling rock bands of all time.
Back to Top
Epic events and incredible deals straight to your inbox.