There aren't any Events on the horizon right now.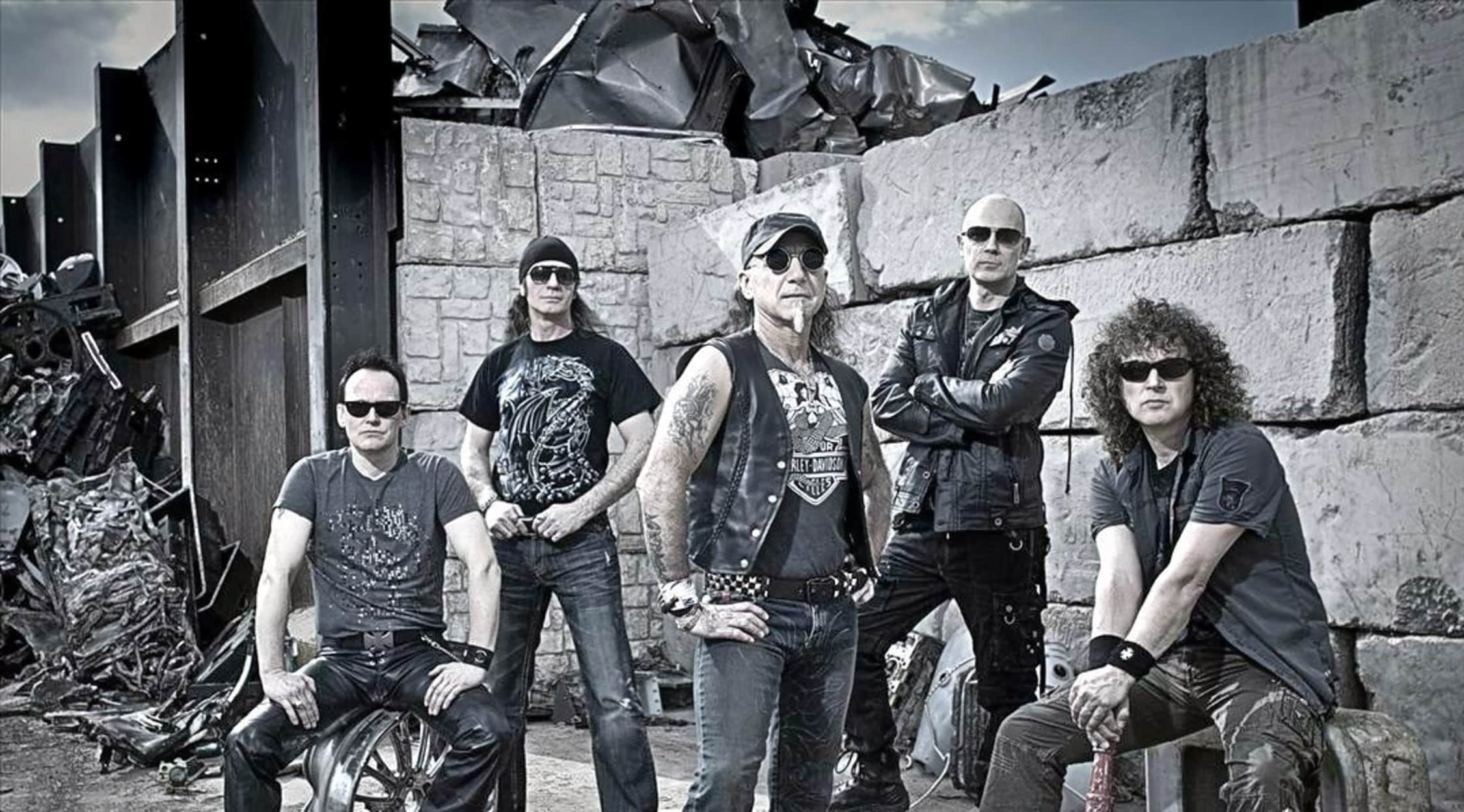 Rovi
Accept Tickets
Accept 2014 Tour Schedule
The German heavy metal scene is widely regarded by metalheads as one of the greatest sources of classic and groundbreaking heavy metal in the world, so it's no surprise that Accept has become one of the most beloved metal bands around. Hailing from Solingen, Germany, this heavy metal outfit is considered one of the pioneers in heavy metal, right alongside bands like Judas Priest and Iron Maiden. Since 1968, Accept has been shocking and captivating audiences with their critically acclaimed heavy metal tunes, and they have earned the reputation as one of the most thrilling live acts in the world!
Accept hasn't just created great heavy metal tunes throughout the years; they've also created a phenomenon. This German heavy metal group has been a groundbreaking force in metal, and they have performed shows at sold-out venues all over the world, from Istanbul to Ontario. With their enormous riffs and loud, raucous vocals, Accept always knows how to put on a great show, which is why you shouldn't miss seeing them perform live as they head out on their upcoming U.S. tour! This September, Accept has several highly anticipated shows lined up: one at the Belly Up Tavern in Solana Beach, one at the Saban Theatre in Beverly Hills, and one at the Gramercy Theater in New York.
If you are ready to experience one of the greatest shows in heavy metal history, head to StubHub right away to grab your tickets to one of Accept's upcoming shows! Don't wait too long, though, as these tickets are bound to sell out fast!
Accept Background
This heavy metal group's lengthy and prolific career dates all the way back to 1968, when Udo Dirkschneider and Michael Wagener formed a heavy band that they eventually named Accept. Although the band adjusted to numerous lineup changes throughout the years, their heavy metal sound remained consistent, and they established themselves as one of the most unique and most exciting heavy metal bands on the local scene. For several years, Accept's success was limited mainly to Germany, but they finally achieved international mainstream success with their 1983 album, Balls to the Wall. This conceptual album centered on themes like conforming to society, repression, and misfits, and it became a huge hit all over the world.
With the recognition they received after Balls to the Wall, Accept became a huge draw at major music festivals around the world, including the iconic Monsters of Rock festival. Accept has evolved and grown throughout the years, often taking brief hiatuses in between lineup shifts. The band's current lineup consists of Wolf Hoffman, Peter Baltes, Herman Frank, Stefan Schwarzmann, and Mark Tornillo.
Over the course of their long and highly acclaimed career as one of the greatest heavy metal outfits in the world, Accept has sold over 17 million albums worldwide. With their dynamic on-stage presence and all-out rock shows, Accept has been revered as one of the greatest live acts around, and they are definitely a band not to be missed in concert! As Accept heads across the U.S. to put on a handful of knockout shows this fall, make sure that you are in the audience to experience their incredible live energy! Get ready for one of the greatest rock shows of your life and grab your Accept tickets on StubHub before they are all sold out!
Greatest Hits
Accept's albums have scored spots on music charts all over the world, with rabid fans in countries like Sweden, Germany, Japan, Norway, China, and the U.S. Throughout the band's lengthy career, they have released 14 studio albums and 17 singles, all of which have become classic hits amongst their devoted fan base. Some of Accept's most popular singles include "Lady Lou", "I'm a Rebel", "Burning", "Fast as a Shark", "Restless and Wild", and "Balls to the Wall".
With so many fantastic hit songs in the band's repertoire, there's no denying the fact that Accept has cemented its place in music history as one of the premiere heavy metal bands in the world. And now you have the chance to see this acclaimed band perform live by grabbing your tickets on StubHub today!
Trivia
Accept's songs have been featured in countless video games, such as in Guitar Hero, Grand Theft Auto, and Brutal Legend.
The Experience
A great heavy metal show should leave your ears ringing and your head hurting from dancing, singing, and thrashing around throughout the whole performance. An Accept concert will do just that plus more! This heavy metal outfit is known for putting on unforgettable and wild live shows, and if you are a heavy metal fan, this is one show you definitely can't miss! Make sure that you are in the audience when Accept steps out on stage and grab your tickets on StubHub today! Hurry, though, because these tickets are bound to go fast!
Back to Top
Epic events and incredible deals straight to your inbox.