We didn't find anything nearby, but here's what's happening in other cities.
There aren't any events on the horizon right now.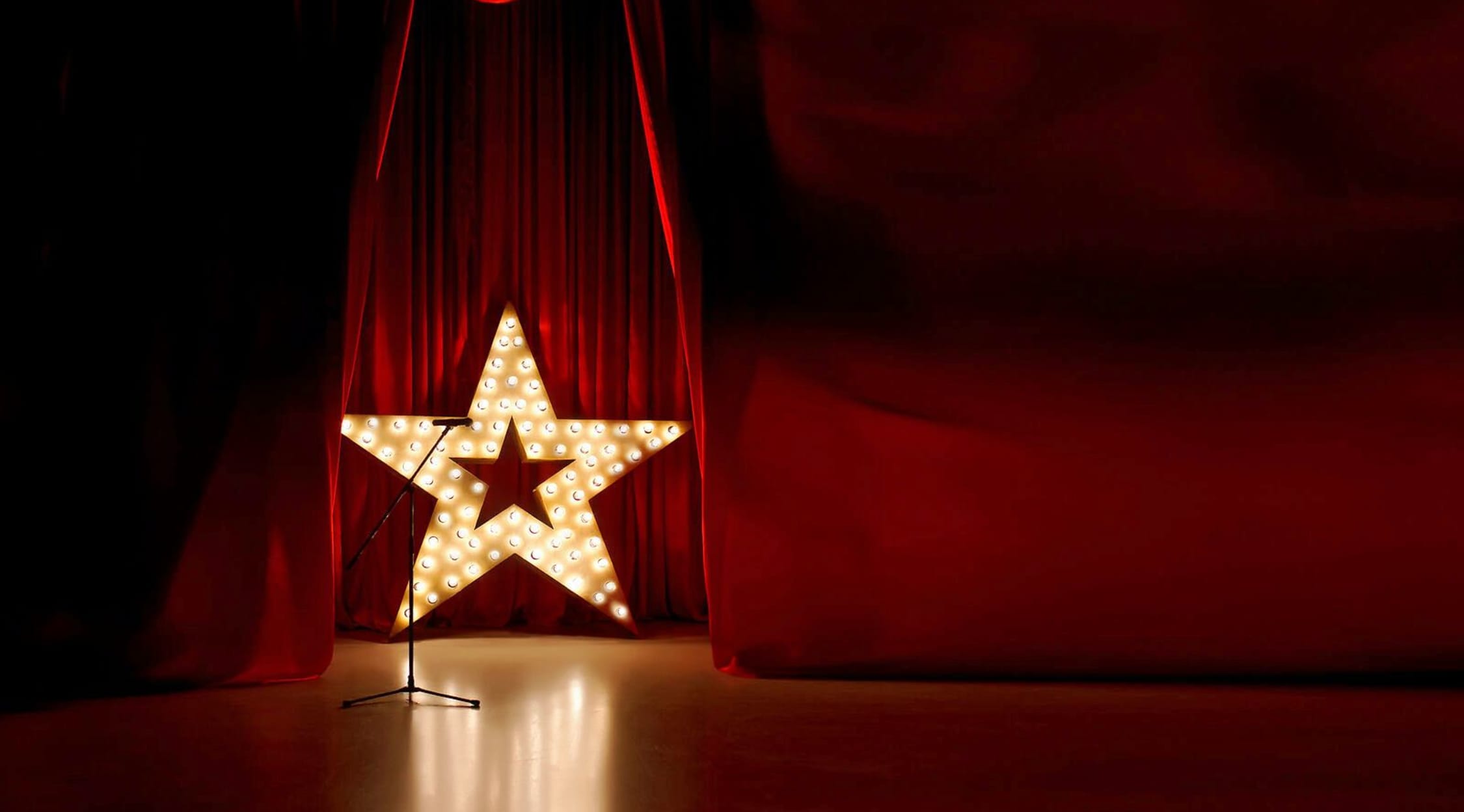 Adobe Stock
Acker and Blacker Tickets
The Schedule
If you're looking to see a red-hot show staged in the style of old-time radio, head on down to the theater to see Acker and Blacker! This is live audio theater at its best. To catch this highly entertaining show, head right over to StubHub to score a pair of tickets! Thousands of theatergoers are going to want tickets to see this fascinating show, so you'll want to make sure you buy yours as early as you possibly can. Go ahead and reserve a pair of seats while there's still some on sale!
Be sure to check StubHub to see when this spellbinding show will stop in a city near you! Then, if one of the tour dates is good for your schedule, pencil it in as soon as you can! Plus, you'll want to stay tuned for the latest tour information for this popular live production!
Once you find a performance to attend, be ready to act fast to book your seats. This production is extremely popular, and theatergoers from all across the country are rushing to score tickets. Now's your chance to buy yours before they're all sold out! Don't wait another second—snag a pair of tickets with just one click!
There's nothing like taking a break from everyday life once in a while to spend an evening out at the theatre. Whether it's a rock show or a Broadway musical, you're sure to have an amazing time. Live gigs like this one have astounded critics and audiences alike, and they always sell extremely fast. If you can make it down to the theater to catch a show, you won't be disappointed. It's an awe-inspiring experience you definitely don't want to miss. Luckily, ordering a pair of tickets at StubHub is as easy as pie. All it takes is a click of a button! Also, make sure you keep an eye out for the most competitive prices, so you can find the best bargains to see a production like this. Why pay full price when it's not necessary? When you find a tour date that works for you, buy your theater tickets as soon as you can! Hurry, before they're all gone!
The Experience
Here's your chance to score tickets to see Acker and Blacker work their magic! Tickets are now available at StubHub to watch this irresistible show come to life on a big stage before your eyes! With this show's amazingly talented cast and eclectic scenery, you're sure to have a truly unforgettable experience. This action-packed production is burning up stages all across the nation, and now it's headed to a venue near you! Live theater fans are traveling from all across America to catch this enrapturing production. Seeing a hilarious show unfold right in front of you is a dazzling experience you definitely won't want to miss out on. Tickets are selling by the dozen for this show, and will run out very quickly. That's why it's a good idea to act fast so you can get ahead of the crowds! Snatch up a pair of tickets at StubHub while there's still time left! Reserve your seats now before it's too late and they're all sold out!
StubHub offers low prices for great seats, and you can buy and sell tickets in a matter of minutes. What could be more convenient? Also, StubHub is the best place to go when you want to book the best seats possible. With all of the great performers out there, there's sure to be a show you'll want to see. Here's your opportunity to check out the wide selection of dazzling performing acts! Just name the show and you'll find tickets for it at StubHub. Plus, make sure you set up an alert so that you're the first to know about the latest tour dates for your favorite performer. The hard part is selecting which show to attend! StubHub has your tickets to see this spellbinding live gig on sale right this minute, so don't wait—make sure you snag yours as soon as possible, because tickets always sell like crazy to see this amazing show. Your best bet is to snag your seats as far in advance as you can, so that you don't miss out on all the action-packed fun. So don't delay! Bring some of your loved ones along and get ready for a truly unforgettable night out. Hurry and book the best seats you can find! There's no time like now!
Trivia
Acker and Blacker's show, commonly called The Thrilling Adventure Hour, has been held every month since March 2005.
History
The show features a script by Ben Acker and Ben Blacker, with direction by Aaron Ginsburg. The show's original songs are penned by Acker and Blacker, with the help of composer and band leader Andy Paley. Tickets are now on sale to catch a compelling live performance, so score a pair while there's still some available!
Back to Top