There aren't any Events on the horizon right now.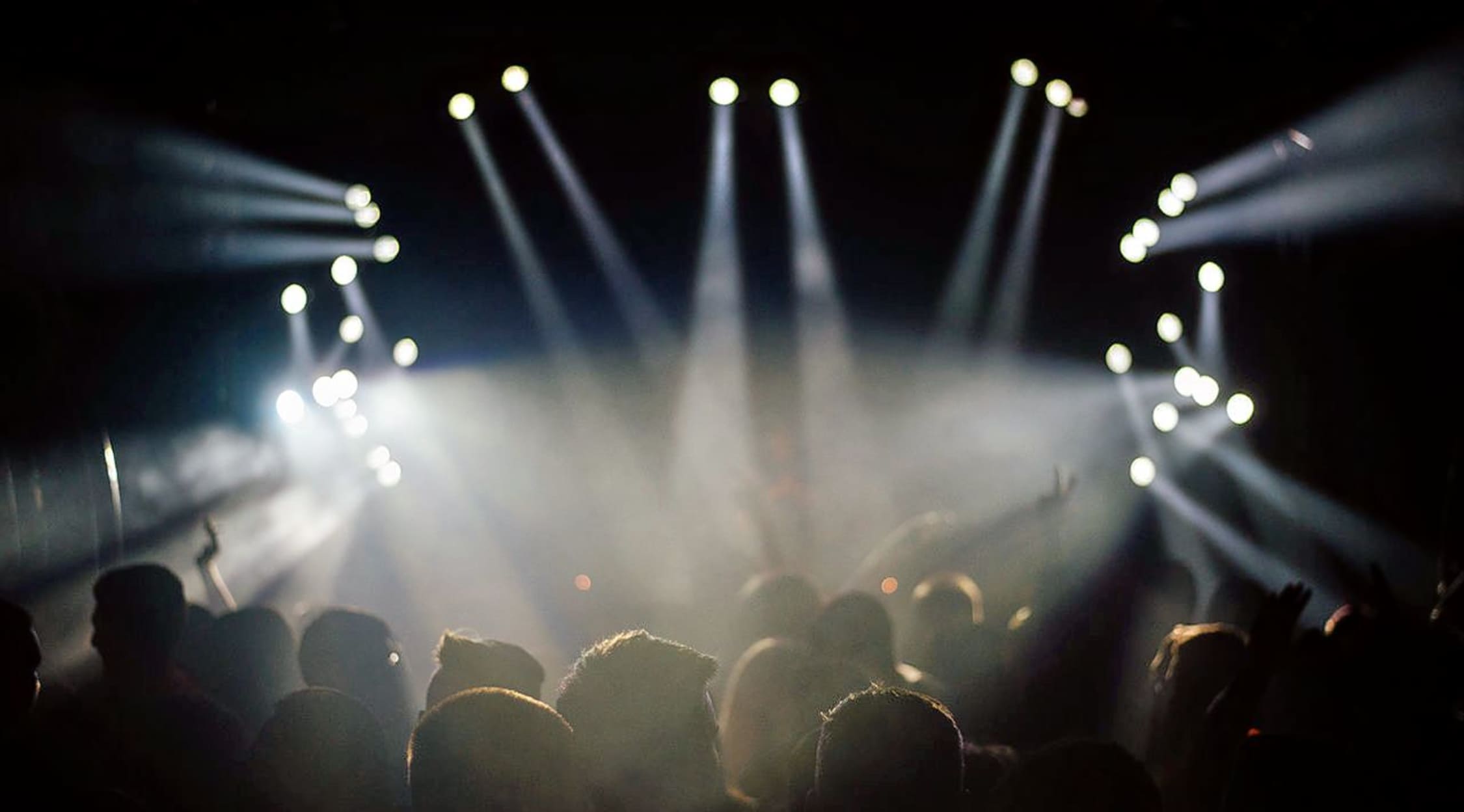 Stocksy
ACL Late NIght Shows Tickets
ACL Late Night Shows Tickets
ACL Late Night Shows are heart-pounding events that make sure the party never truly ends. Presenting a myriad of different performers across various revered venues in the Austin, these late-night shows are highlight concerts that keep the ACL spirit kindled and undying. Existing as a medium for artists attending Austin City Limits to keep the show going, these officially organized performances bring together a fresh and spunky blend of live music that is sure to keep the audience rolling well into the early morning hours. ACL Late Night Shows take place at a wide range of venues across Austin, Texas, ranging from the iconic punk-hosting Emo's to humbler locations such as Stubb's.
Austin City Limits Lives On
Breathing life into the nighttime scene of thundering music and wild entertainment, official ACL Late Night Shows have been giving ACL artists an opportunity to streamline their performances for fans since 2012. These concerts serve as an exciting occasion for dedicated fans to see their favorite artists while also getting to experience the spirited atmosphere of the city, making them ideal for both long-time residents of Austin and visitors alike.
Where can I buy ACL Late Night Shows tickets?
You can snag your spot for an ACL Late Night Show at StubHub, one of the leading services for providing event tickets of all varieties. Whether you're looking to keep the excitement going or just want a place to be after all the daytime ACL fun ends, StubHub is your place to find tickets for all the exciting Late Night Shows.
Why should I go to an ACL Late Night Show?
There's no reason why you shouldn't attend the boisterous festival that is ACL. However, big and rambunctious festivals aren't for everyone, making the more laid back and focused Late Night Shows ideal for some. These performances are rife with engaging artists and additionally make it easier for hardcore fans to see their favorite groups up close and personal.
What venues are ACL Late Night Shows hosted at?
The city of Austin is abundantly blessed with a distinct array of venues that ACL utilizes for their Late Night Shows. These venues, rich with history and servicing the city for years, include Emo's Austin, Stubb's Waller Creek Amphitheater, Mohawk, Scoot Inn, Vulcan Gas Company, The Parish, Antone's, Barracuda, Stubb's Indoors, The Saxon Pub and Bass Concert Hall.
What artists have attended ACL Late Night Shows?
ACL Late Night Shows always showcase groups that have performed at the festival that year, offering these artists a chance to play for a smaller audience well into the early morning hours. Some of these well-known artists have included The Wombats, St. Vincent, Bishop Briggs, X Abassadors, Mt. Joy, Big Thief and many others.
How late do ACL Late Night Shows typically run?
As the name suggests, these ACL Late Night Shows usually begin around 10-11 p.m. and often run well into the night. They typically don't end until 2 a.m. but sometimes play even later, depending on the artist and number of groups playing.
What is an ACL Late Night Show like?
Though these night-romping shows are high-energy, they're typically more laid back than their daytime ACL performance counterparts. Of course, this aspect is reliant upon the artist and the venue, but one can generally expect a fun yet manageable experience.
How long have ACL Late Night Shows been happening?
Although the history of Austin City Limits began back in 2002, the revered and officially hosted Late Night Shows weren't given life until 2012. These special events began as a way for artists to provide performances for fans that weren't able to attend ACL.
Back to Top