We didn't find any Events nearby, but here's what's happening in other cities.
1 Event within 150 miles from you
Acoustic Alchemy tour venues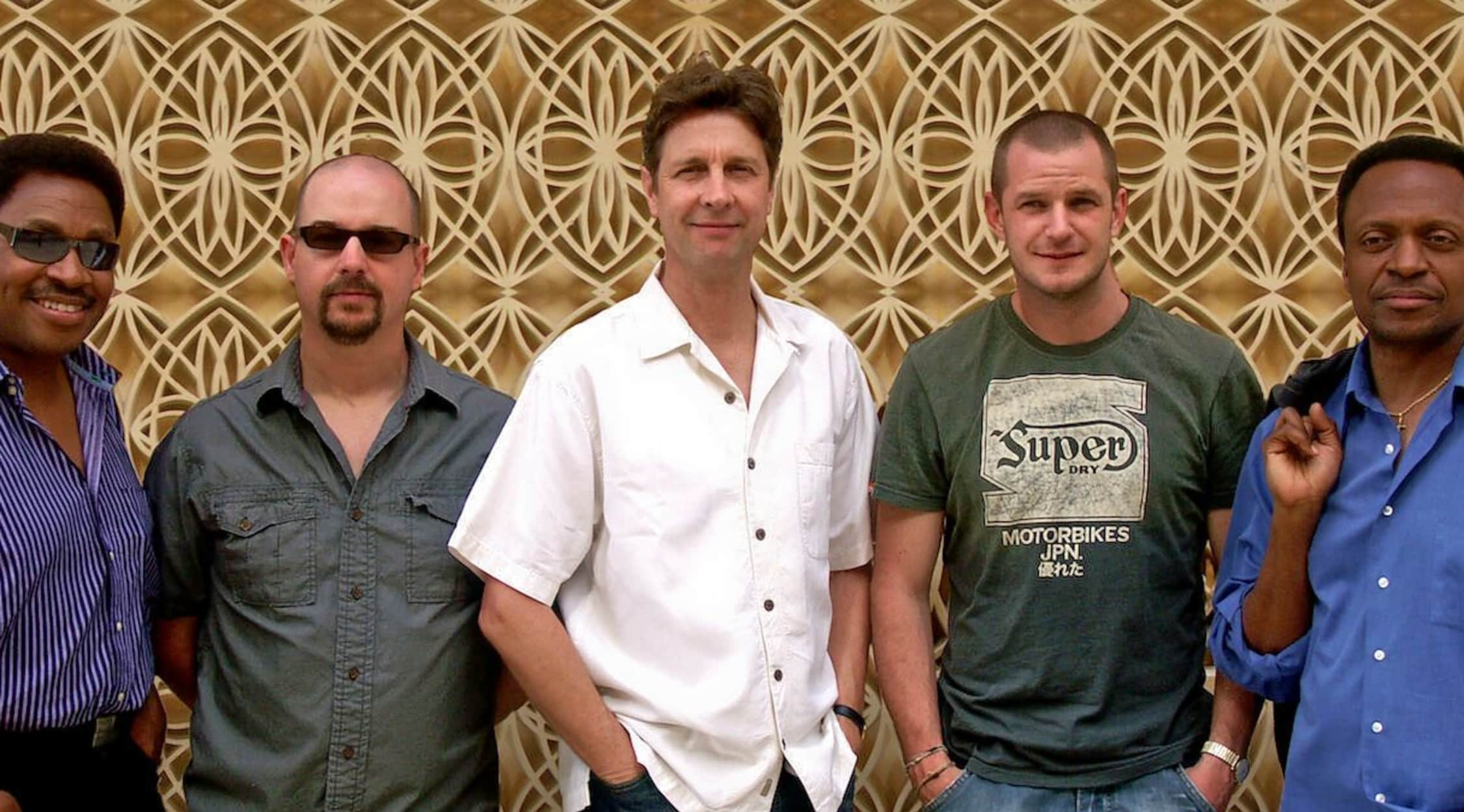 Rovi
Acoustic Alchemy Tickets
Acoustic Alchemy - The 2015 Tour
Contemporary instrumental supergroup Acoustic Alchemy is back at it again, putting the rubber to the road as they ramp up to take over three decades of non stop musical excellence out of the studio and onto the road for one of their most exciting North American tours yet. Don't miss out on Acoustic Alchemy as they bring their contemporary music sound to a special city near you, with a laundry list of stops including: Norfolk, CT; Annapolis, MD; and Alexandria, VA. Don't see the Acoustic Alchemy 2015 tour making its way to a location near you? Keep calm and keep chugging on because Acoustic Alchemy is constantly adding new and exciting events at locations all across the United States, Canada, Europe, and beyond. Their current continent criss crossing concert calendar is sure to expand, with their current tour dates just a small taste of bigger and better things to come for this masterful musical group. Stay up-to-date on all their latest and recent tour information right here on StubHub, your number one place on the web for all of your online concert ticket needs.
Acoustic Alchemy will be kicking things off their North American tour in style as they make their way to the heart of New England, with the boys making their way to Norfolk, Connecticut to lead off one of the most inspirational music events this year has to offer. The band will be playing the always popping Infinity Hall, a majestic and well established music venue that regularly hosts the biggest names in the music industry, from composer virtuosos to heavy hitting pop allstars. Located in the heart of Norfolk, the Infinity Hall is the definitive cross roads of the city's exciting nightlife and culture scenes, and is the ideal location to catch Acoustic Alchemy's mind blowing 2015 tour.
Next up, catch your favorite A.A. meeting as they make their way to Annapolis, Maryland, where they'll be making waves all across this Atlantic City at the iconic Rams Head Tavern, the definitive musical epicenter that the great state of Maryland has to offer. Acoustic Alchemy will be rocking the vaunted halls of the Rams Head like never before, delivering a truly magical instrumental music experience that will keep Annapolitans talking for months to come.
Finally, the Acoustic Alchemy 2015 tour will come to a fantastical and highly celebrated end as they head to the beating musical heart of Virginia, with a send off performance in Alexandria that has virtuosos all across the state salivating with excitement. They'll be heading to the world famous Birchmere Music Hall, one of the east coast's most established musical institutions that regularly hosts the most esteemed and established musicians to ever visit the US of A.
Whether you're catching Acoustic Alchemy at the most exciting amphitheatres or you're grooving to their addictive vibes at your favorite music halls, the Acoustic Alchemy 2015 tour is a must see music event that has old time fans and hard nosed instrumental critics head over heels with excitement. Be sure to hop aboard the Acoustic Alchemy Tour Train Express as it chugs its way straight to a local venue near you!
About Acoustic Alchemy
Acoustic Alchemy began making their mark on the music world during the early 1980s, starting off as an innovative duelling acoustic guitar duo that would slowly expand their sound to include traditional bass and percussion sounds. The band would bubble under the surface of mainstream success for the duration of the 80s, lacking financial success but still being ever propelled forward by love for their musical creations. Looking for a way to stick to their musical roots in a monetarily viable manner, Acoustic Alchemy got one of their earliest breaks from Virgin Atlantic, with the band performing in flight concerts on trans Atlantic flights. The buoyed by their first financial success, the boys sent their work to execs at MCA Records, and by 1987, they would record and release their debut LP Red Dust And SPanish Lace. The band's ranks swelled as they became one of the hottest British acts performing in America, with them creating a genre all their own that was shaped entirely in their image.
The 90s would see the group put out a plethora of full length albums, earning them critical accolades and commercial success that would spill out from the USA and into markets in Canada, the United Kingdom, and continental Europe. While the band has gone through various lineup changes over the years, they've remained true to their root sound, with their current lineup featuring seven talented members, including Greg Carmichael, Greg and Gary Grainger, Anthony White, Eddie M, Miles Gilderdale, and Julian Crampton.
Previous Hits
The band's 1996 album Arcanum was a runaway critical and commercial success, with Arcanum becoming a 53 minute tome of smooth instrumental jazz greatness that remains one of the most powerful instrumental LPs of the decade. Arcanum would earn a near perfect 4.5 out of 5 star rating from the critics at AllMusic, with particular attention given to the tracks "Columbia", "Casino", "Lazeez", and "Hearts In Chains."
Trivia
Wracked by losing band member Nick Webb to pancreatic cancer, Acoustic Alchemy would take a directional change as they brought several new musicians into their lineup. The group moved in a more experimental direction, staying true to their roots while simultaneously keeping up a dynamic and constantly pioneering sound.
The Acoustic Alchemy Concert Experience
For long time fans and new found Acoustic Alchemy listeners alike, the Acoustic Alchemy concert experience is a must see music event that will keep revelers and listeners all throughout the theater grooving along from start to finish. Acoustic Alchemy masterfully blends nuanced and deep musical talent, a deep passion for experimentation, and a flair for charisma and performance to create a truly unique musical adventure that will change how you view instrumental contemporary music forever. Don't miss your chance to catch these highly talented musical stars live and in the flesh - get your tickets today!
Back to Top
Epic events and incredible deals straight to your inbox.