There aren't any Events on the horizon right now.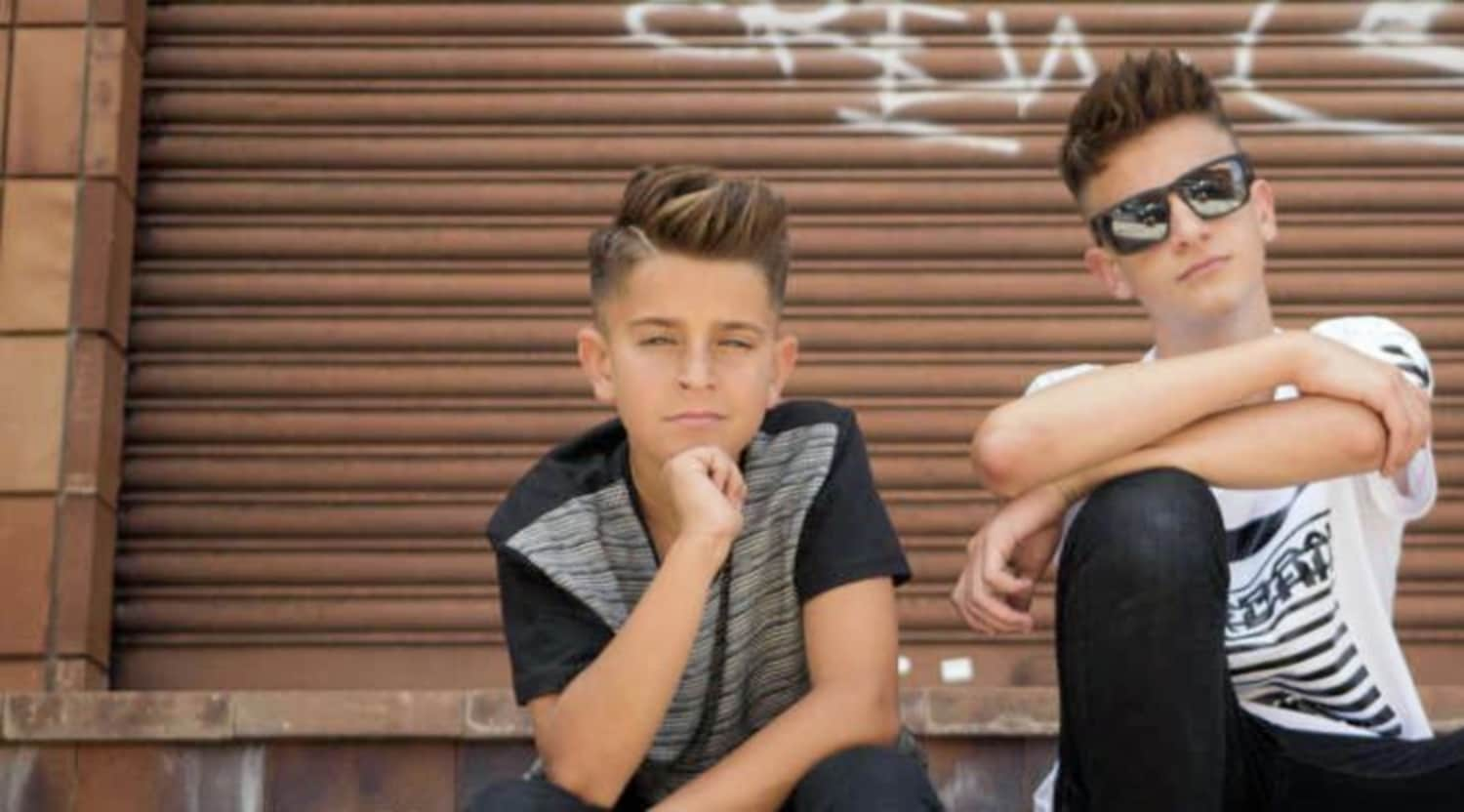 Rovi
Adexe & Nau Tickets
Adexe & Nau: modern Latin pop at its finest
  With a unique blend of Latin pop and reggaeton, Adexe & Nau emerged as one of Spain's most successful pop acts in decades. The young duo possess talent that far surpasses their years, something that is plain to see when they take to the stage and give one of their incredible live performances. Check the StubHub listings regularly for a chance to buy Adexe & Nau tickets. 
Pop stars for the internet age
  Adexe & Nau is a Spanish pop duo formed of two brothers – Adexe Gutierrez and Nauzet Gutierrez – who were born in 2005 and 2002, respectively. Although they both started as solo artists, they joined forces in 2015 after realising that together they'd be greater than the sum of their parts. The young brothers' success came about thanks to their savvy use of the internet, uploading various cover songs they had recorded to platforms such as YouTube. Now with over a billion views (and millions more each day), it's safe to say that they're one of the hottest Spanish pop acts in the world. After coming to prominence through their online success, they secured their first record deal with Sony. Their debut album, "Tu y Yo", came out in 2017 and was an instant hit in the Spanish-speaking world, reaching Number One in the album charts of Spain, Mexico and Colombia. Book your Adexe & Nau tickets on StubHub today to make sure you see this phenomenal duo performing live. 
Experience the incredible atmosphere of a packed Adexe & Nau show
  Adexe & Nau's popular brand of Latin pop has seen them tour extensively across the world. The Metropolitan Auditorium in Mexico City and the Wizink Center in Madrid are just a couple of the huge venues which the boys have packed to capacity, and they've also put on acclaimed performances at events such as Flow Festival. Whether you see them at a concert hall or on a festival stage, you can expect to hear all of their biggest hits. Their renditions of songs such as "Si Tu No Estas" by Nicky Jam and "Andas en Mi Cabeza" by Chino y Nacho usually get a spot on their set lists, as well as original Adexe & Nau songs like "Sólo Amigos". As one of the biggest musical exports from Spain in years, any fan of Latin pop would be crazy to miss out on one of their shows. You can also use StubHub to sell Adexe & Nau tickets if you have a ticket but can't make the show. 
Back to Top
Epic events and incredible deals straight to your inbox.