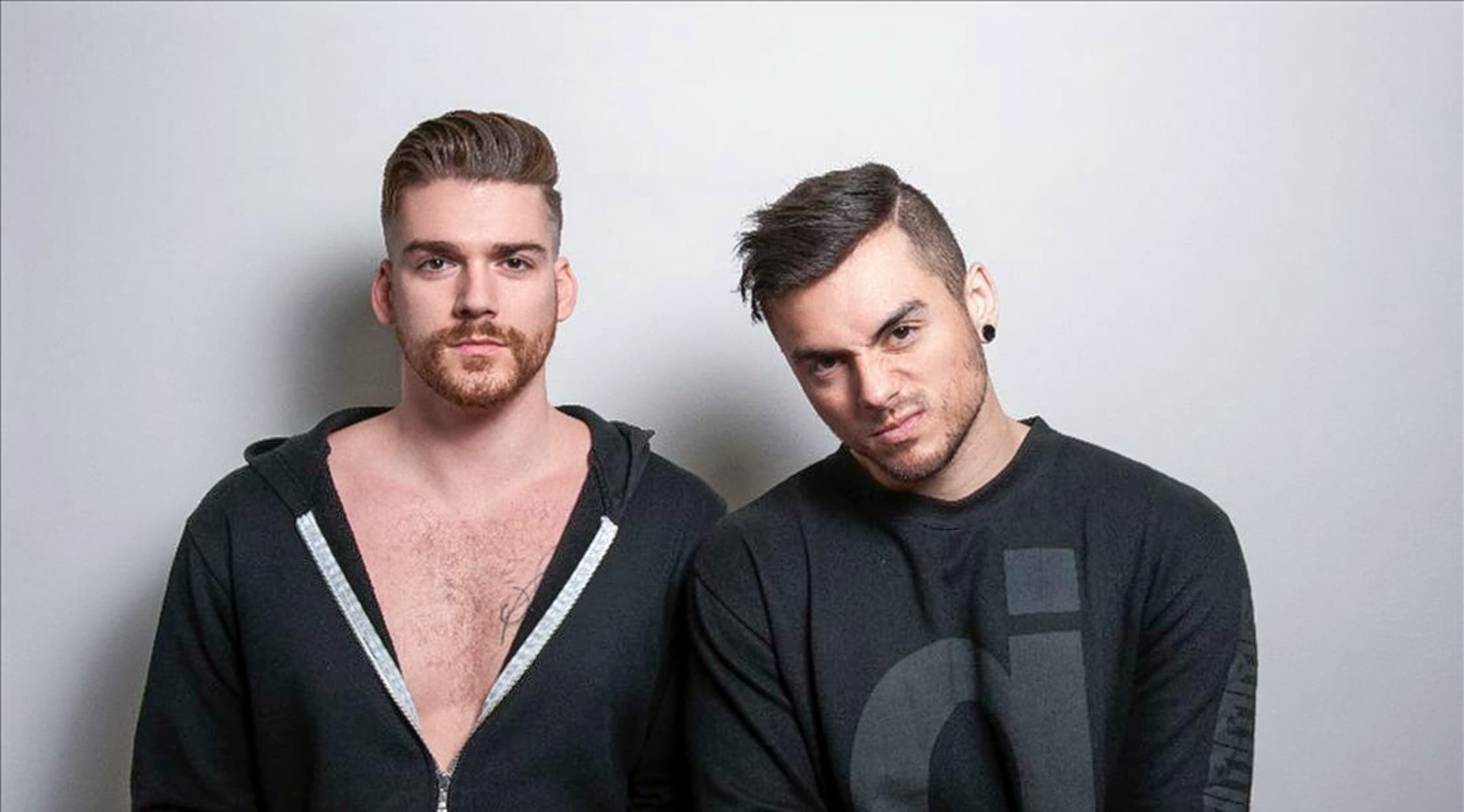 Rovi
Adventure Club Tickets
Adventure Club Tickets
Adventure Club is an electronic dance music duo out of Canada, and it is composed of Leighton James and Christian Srigley. The band is known for its remixes of "Crave You" by Flight Facilities and Yuna's "Lullabies." In 2016, the group released its newest album called Red // Blue.
Crave You: The Journey of Adventure Club
Adventure Club formed as a hardcore pop-punk band when Leighton James and Christian Srigley were still in high school. The two would get tired of the pop-punk sound, and the group transformed its music into a more electronic dance-based sound. Adventure Club found success with the dubstep remix of Brand New's "Daisy." The band's signature music includes melodic sounds with high-pitched female vocals and dubstep synths. This group also uses the Cakewalk SONAR program for its signature sound and unique remixes. Social media played a big part in the band's rising popularity by increasing the exposure of the music video "Everything to Me." Adventure Club signed with The Standard Group's management team. This duo has cited some other electronic dance music pioneers as major influences on their work, including Skrillex. Adventure Club's "Crave You" was featured in the MTV's Teen Wolf. "Rise and Fall" was also featured in another MTV series called Eye Candy. The group has used its fame to help others in the community, including volunteering at the Los Angeles Regional Food Bank. In 2012, Coca-Cola featured the group in a commercial with "Do I See Color." Red // Blue was released in 2016 with "Dreams" as the breakout single. The band continues to tour across North America, Europe and Australia, including stops at the Electric Daisy Carnival and the Ultra Music Festival.
Where can I buy Adventure Club tickets?
If you want to get the best Adventure Club tickets, head over to StubHub, the largest ticket seller in the world. With the FanProtect guarantee, all your purchases are protected by StubHub.
Has Adventure Club won a Grammy Award?
Christian Srigley and Leighton James were nominated for a Grammy Award in 2017 for Best Remixed Performance. While the remix of "Undercover" was nominated, the duo did not win.
What songs might you hear at an Adventure Club concert?
Adventure Club is known for its remixes. Some of the group's most popular singles include "Need Your Heart (featuring Kai)," "Rise & Fall (featuring Krewella)" and the remix of Yuna's "Lullabies."
What is Adventure Club's musical genre?
Adventure Club plays electronic dance music, or EDM. This music is popular at festivals and nightclubs where it's produced by disc jockeys who seamlessly mix one recording from another. Many of the tracks from Adventure Club are remixes of popular songs by other artists. This style of music is definitely one that will move you out on the dance floor.
What can you expect at an Adventure Club concert?
You will not be sitting in your seat at an Adventure Club show. The duo drops beats that are designed for the audience to get up and dance. You can feel the music and listen to many remixes of popular songs. This high-energy performance is not to be missed. When you purchase your Adventure Club tickets, you can enjoy a night of thrilling and hard-hitting electronic music.
Is Adventure Club playing near me?
You can find Adventure Club playing at a venue or a club near you, including Costa Mesa's Time Nightclub and Rawhide in Chandler, Arizona. The duo usually can be found in smaller venues. You can even see the band perform at legendary festivals, including the Goldrush Music Festival. Don't miss your chance to kick to the beat with these Canadian-based EDM artists when you buy your Adventure Club tickets from StubHub.
Back to Top