We didn't find any Events nearby, but here's what's happening in other cities.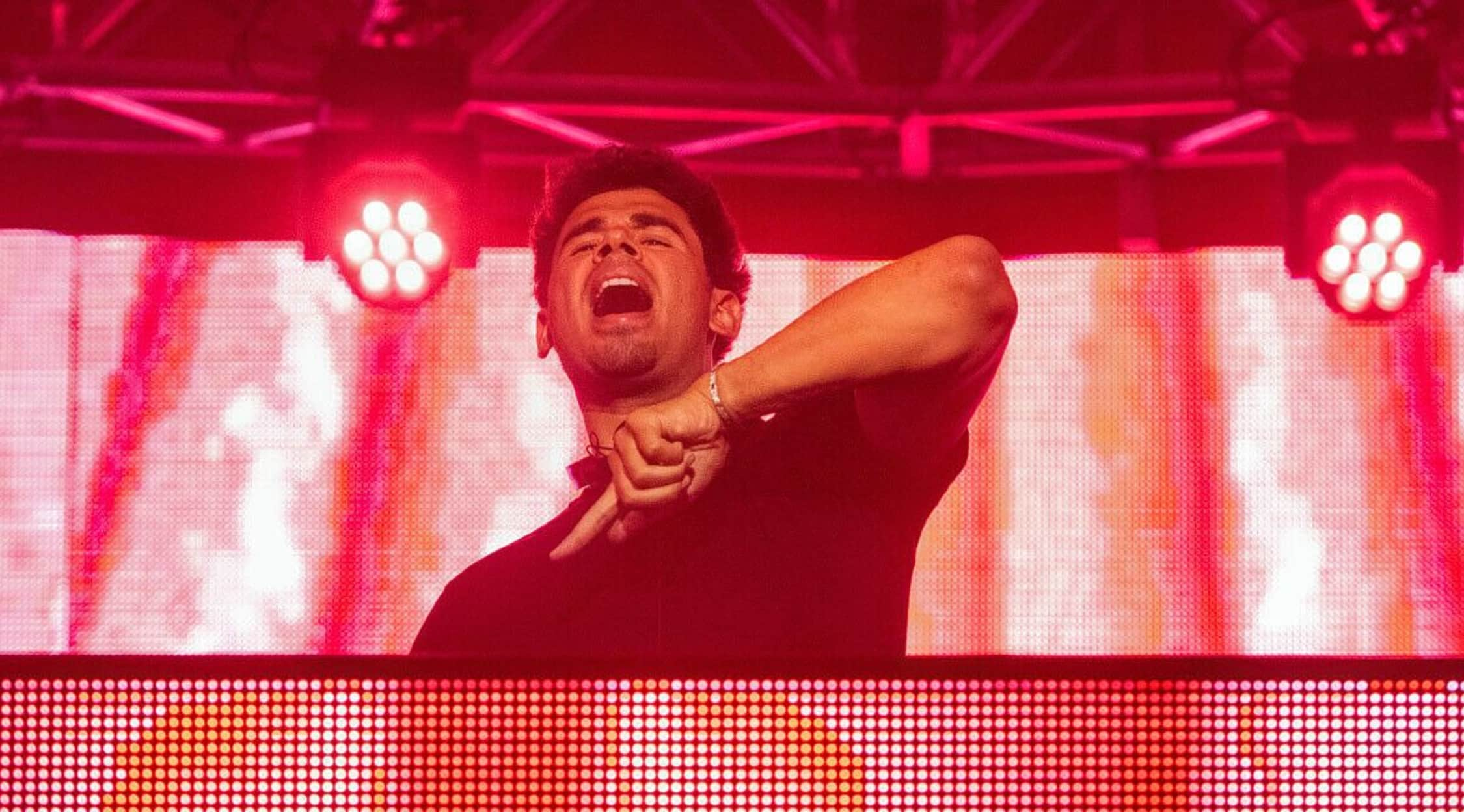 Zuma
Afrojack Tickets
Afrojack Tickets
Afrojack is a Grammy Award-winning DJ who's produced EDM music since the release of his first non-album "In Your Face." He gained further international fame after the release of the popular single "Take Over Control" featuring Eva Simmons in 2010, and it charted in 10 countries. Afrojack is among the top tier DJs in the world and is a headliner in major festivals like Tomorrowland, Electric Daisy Carnival as well as different editions of the Ultra Music Festival. He currently holds No. 8 in DJ Mag's Top 100 DJ listing.
Afrojack Background and Accolades
Born in 1987, Nick van der Wall is from Spijkenisse, Netherlands. Afrojack is of Dutch descent, and he gained an interest in music when he was very young, He learned to play the piano at age 5. After developing a reputation for himself in the underground music scene, he learned to DJ at age 14, In addition, he developed his own songs and created websites for fellow musicians to income to earn some income. He guest-starred in Episode 2 of Redfoo's comedy series "Behind the Speedo." In 2010, he earned the Highest New Entry on DJ Mag at No. 19. Afrojack was featured on "Give Me Everything," one of Pitbull's collaboration tracks with Nayer and Ne-Yo. In 2011, he won a Grammy Award for his remix of "Revolver" by David Guetta, and he was recognized by MTV Europe Music Awards as Best Dutch Act. Afrojack also was nominated for Best Electronic and Best World Stage Performance.
Where can I get tickets for Afrojack's events?
You can get tickets to Afrojack's events at stubhub.com. StubHub is the largest internet ticketing marketplace, where you can purchase your tickets safely and securely through desktop or mobile app.
What are some other tracks Afrojack is known for?
Afrojack produced a slew of popular non-album singles throughout his career, including "Turn Up the Speakers" with Martin Garrix, "Ten Feet Tall" with Wrabel, "No Beef" with Steve Aoki, "The Way We See the World" with Dimitri Vegas & Like Mike and Nervo. He also worked on many collaborations with David Guetta including "Sweat," "Another Life," "Dirty Sexy Money" and "Helium."
What is Afrojack's playstyle like?
He is heavily focused on the various styles of house music, including Dutch house, minimal house, electro house, big room house, future house and progressive house. He also intermixes his tracks with dance-pop, moombahton, trap and future bass. Every time he plays a set on stage, audiences leave with an unforgettable music experience that they will never forget.
Did Afrojack do anything before and after he started DJ work?
Afrojack studied graphic design for one year at Grafisch Lyceum Rotterdam before he moved to a career as a music producer/DJ. He is frequently approached by a computer tech company, Razer, for product development. He is also partnered with G-Star Raw, a fashion label company that sells his brand name merchandise worldwide.
What other names is Afrojack known by?
Fan's recognize Nick van der Wall by his Dutch stage name, Afrojack. Other aliases that he may go by include Kapuchon and NLW.
What equipment/software does Afrojack use to produce his music?
Afrojack does not have an elaborate studio setup. He uses the FL Studio and a variety of synthesizers to make his tracks such as Arturia Jupiter-8V and reFX Nexus 2.
What artists are similar to Afrojack?
If you're a fan of Afrojack's music, you may also like Martin Garrix, Don Diablo, Zedd and R3hab.
What other trivia is there to know about Afrojack?
Afrojack dated Paris Hilton for six months while they worked together on her second album. He made a public announcement in 2018 that he was engaged to Elettra Lamborghini, an Italian singer. He has one daughter named Vegas, which resulted from his past relationship with Dutch model, Amanda Balk.
Back to Top