There aren't any Events on the horizon right now.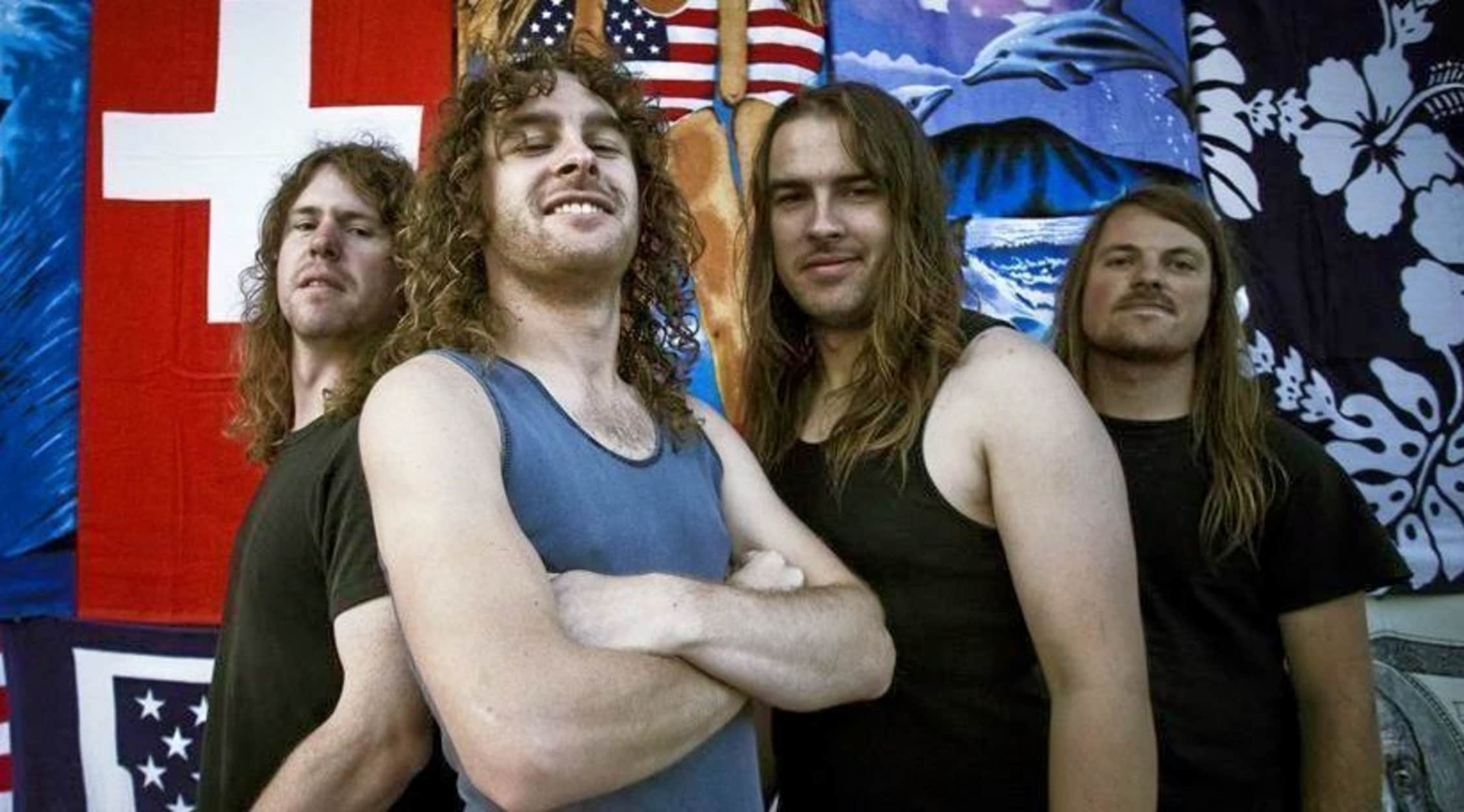 Rovi
Airbourne Tickets
Airbourne 2014 Tour Schedule
The furious and adrenaline-inducing hard rock tunes of Airbourne have become some of the greatest rock anthems of the past decade. This Australian band's potent rock and roll sound has earned them comparisons to iconic rock groups like AC/DC, Rose Tattoo, and Judas Priest. With smash hits like "Runnin' Wild", "Live It Up", and "Diamond in the Rough", Airbourne has left a lasting mark on modern rock music, and they have amassed countless fans all over the world. Their rabid fans travel far and wide to see Airbourne in concert, as their live shows have earned reputations for being wild, raucous, and fantastic fun – everything that you can ask for in a great rock show.
This band from the Land Down Under is bringing their heavy rock songs to stages across Canada this September and October, and if you love great rock shows, this is one concert you definitely can't miss! Airbourne is scheduled to perform at the Commodore Ballroom in Vancouver, the Cowboys Calgary in Calgary, and the Danforth Music Hall Theatre in Toronto, all of which are already generating massive buzz amongst Canada's rock fans. Make sure that you are in the audience when Airbourne steps out on stage and grab your tickets on StubHub before they are all sold out! And while you are there, sign up for event alerts so that you are one of the first to know when tickets become available to an upcoming Airbourne show!
Airbourne Background
Airbourne's roots date back to 2003, when a group of talented rockers from Victoria, Australia decided to form a hard rock band. Airbourne consists of Joel O'Keefe, Ryan O'Keefe, David Roads, and Justin Street, all of whom grew up listening to rock music, eventually becoming so enamored with the genre that they picked up instruments of their own and started to rock out together. After gigging locally for about a year, Airbourne entered a statewide band competition in Melbourne, which they won handily. This victory propelled the band forward, and they started working on their first EP, Ready to Rock, which they independently released in 2004. Because of this EP and their relentless gigging around Melbourne, the band signed to Capitol Records in 2005.
Airbourne became an immediate sensation in Australia, and gained such widespread attention in the rock community that they were invited to support major rock acts like Iron Maiden, Motley Crue, Motorhead, and even The Rolling Stones. This talented group couldn't be contained to just Australia, though, and their fame and recognition spread to Europe and North America, and in 2006 they traveled to the U.S. to record their first studio album. Their debut album, Runnin' Wild, was released in 2007, and it charted in several countries, making Airbourne one of the hottest up and coming bands in the rock world.
In the following years, Airbourne continued to do what they do best: put on mind-blowing rock shows and crank out awesome hard rock anthems. There's a reason why this hard rock group from Australia has toured with some of the biggest names in rock – they can put on an incredible show! And now you have the chance to see Airbourne perform live in concert thanks to StubHub! Make your way to StubHub now to secure your tickets to one of Airbourne's upcoming shows and get ready for the rock show of a lifetime!
Greatest Hits
Airbourne has released three studio albums: Runnin' Wild (2007), No Guts. No Glory. (2010), and Black Dog Barking (2013). All three of their albums have charted in at least eight different countries, often peaking within the top 10 on music charts. Some of Airbourne's most popular singles include rock hits like "Runnin' Wild", "Too Much, Too Young, Too Fast", "No Way But the Hard Way", "Live It Up", "Born to Kill", and "No One Fits Me (Better Than You Do)".
There's no doubt that Airbourne is one of the greatest hard rock outfits to emerge on the music scene in the past decade, and now you have the unique opportunity to see them perform live in concert as they tour throughout Canada! Grab your Airbourne tickets on StubHub before they all sell out!
Trivia
Joel O'Keefe, one of the band's founding members, started playing the guitar when he was 11.
The Experience
Prepare for a face-melting rock show, because Airbourne really knows how to get a crowd going! With their electrifying hard rock tunes and wild on-stage energy, there's no doubt that Airbourne puts on some of the most exciting live shows around, and you definitely don't want to miss seeing them when they perform at a venue near you! Make your way to StubHub to secure your tickets to one of Airbourne's upcoming shows and get ready for a night to remember! Act quickly, though, as these tickets are bound to sell out fast!
Back to Top