We didn't find any Events nearby, but here's what's happening in other cities.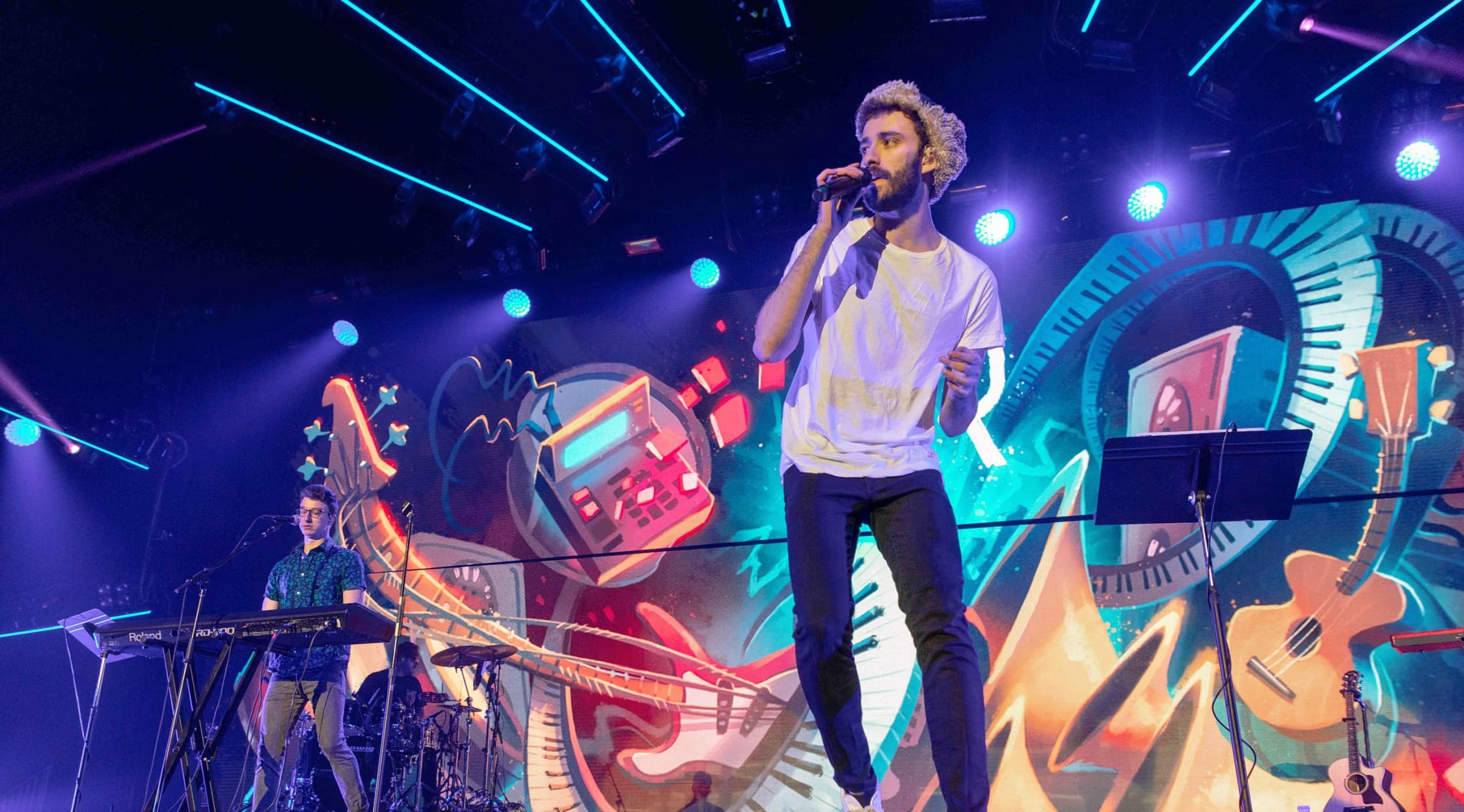 Zuma
AJR Tickets
AJR Tickets
With hit songs like Weak, Sober Up and Burn the House Down, AJR have gotten significant airplay. The songs have a brutal honesty set to a pop-rock soundtrack, and they combine genres and emotions to attract fans of all ages and types. It's no surprise that the band is selling out stadiums all across the United States. As it tours in support of its latest album
Neotheater
, you don't want to miss these young rockers.
From Their Living Rooms to Stadiums
The band's first album is titled
Living Room
because that's where it made all of its music at the start of its career. Its music was inspired by everything from the
Beach Boys
to
Twenty One Pilots.
The group's fame came with its debut single I'm Ready in 2012. The now-famous song features a sample of SpongeBob SquarePants saying his favorite catchphrase on repeat: I'm Ready. At the time, Ryan Met of AJR tweeted the song to around 80 celebrities in the hopes that even one of them would notice. Now, the group has gone from playing in its living rooms to selling out stadiums and touring alongside the very bands that influenced it.
Where can I get tickets?
You can get the best AJR tickets at StubHub. No matter when or where you want to see the group, StubHub has affordable options for you.
Where did the band get its name?
Band members Adam, Jack and Ryan Met are brothers with a shared love of music. The band's name comes from their first initials put together: AJR. A lot of the group's songs revolve around the brothers' shared experiences growing up and hitting milestones like graduating college or trying to find love.
What are some of the best songs?
The song that has gotten the most airplay would be I'm Ready. However, multiple songs from
The Click
got popular over time as well. Songs like Weak and Sober Up helped the band get frequent airplay. The most recent album,
Neotheater
, features some popular songs as well, including the first single, 100 Bad Days, and its follow up, Birthday Party.
Who are the band members of AJR?
What's unique about AJR is that they share the responsibilities of song-making and instrumentals. All three members can play multiple instruments, making fun switches during performances. Jack Met is the one you'll typically hear on lead vocals with both brothers backing him. Jack also works with the synthesizers and programming throughout the various albums.
Is AJR touring?
Currently, AJR is touring in support of its latest album,
Neotheater
. This will be the band's seventh tour since 2014, not including opening up for acts like
Train
and
Andy Grammer
.
What inspires AJR's music?
AJR has tackled personal topics like moving out and breaking up with someone all the way to wider topics like internet activism and celebrity scandal. The song Role Models was released around the same time as the #MeToo movement gained attention with the message that role models are on TV for the wrong reasons. Every song has an extremely personal touch, leading into relatable songs that touch your heart.
What should I look forward to when seeing AJR?
AJR concerts are incredible shows. Everything from the lights to the music is stellar. Even with songs you've heard a thousand times, AJR can make them feel like new. In addition, the personal touch of all of the songs combined with the fact that you're in a crowd that loves and relates to the band just as much as you do creates a sense of unity. There's something special about singing about your deepest, darkest fears with a crowd full of strangers.
Back to Top