We didn't find any Events nearby, but here's what's happening in other cities.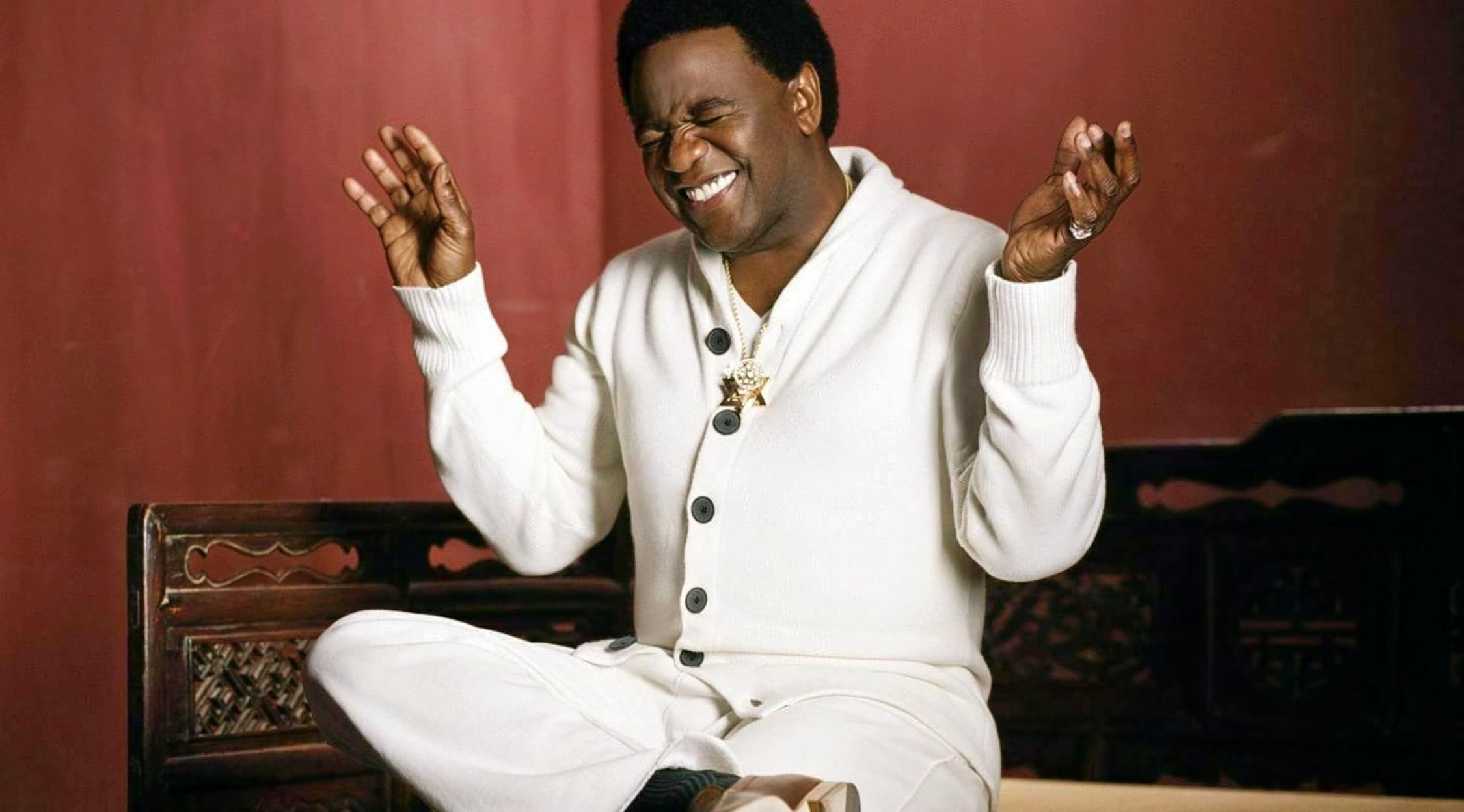 Rovi
Al Green Tickets
Al Green Tickets
One of the world's most renowned singers, Al Green was inducted into the Rock and Roll Hall of Fame in 1995. In 2011, Al Green's 1973 Soul Train performance of "Love and Happiness" was included on TimeLife's compilation album, The Best of Soul Train Live. Rolling Stone magazine ranks Al Green No. 65 on their list of the 100 Greatest Artists of All Time and No. 14 of the 100 Greatest Singers. His 1971 song "Let's Stay Together" hit No. 1 on the Billboard US chart and, along with "I'm Still in Love With You," "You Ought to Be With Me," "Livin' for You," "L-O-V-E (Love)" and "Full of Fire," on the Billboard US R&B chart.
Getting Next to Al Green
Born Albert Leornes Greene in Forrest City, Ark. in 1946, the man who became known as The Reverend Al Green and, later, "Last of the Great Soul Singers" first started performing at around 10 years of age with his brothers in a group they called the Greene Brothers. After being kicked out of his highly religious home for listening to Jackie Wilson, he later formed a vocal group in high school he called Al Greene & the Creations. They changed their name in 1968 to "Al Green & the Soul Mates" before recording their first song "Back Up Train" on the record label started by two of the group's members, Palmer James and Curtis Rodgers. The song hit the R&B charts, giving Al Green the first taste of what would become a lifetime of musical successes.
Where can I buy Al Green tickets?
You can check on upcoming performances and buy tickets to Al Green's next show at StubHub.
What can I expect from Al Green?
Al Green is a versatile, multifaceted performer who found success in not just one, or even two musical genres, but at least three. Over his extensive career, Al Green has released strings of successful gospel albums, R&B albums and adult contemporary albums. He sings soul, R&B, smooth soul, gospel and blues with a smooth, sultry and powerfully emotive tenor voice. His shows feature a large live band and backup vocal group supporting him.
What should I expect from an Al Green setlist?
You'll never know what you get at an Al Green show. The setlist could include any of his 56 singles or other songs from his 29 studio albums, one live album and 25 compilation albums.
What Grammy Awards has Al Green won?
Al Green has been nominated for 21 Grammy Awards and won eleven: Best Soul Gospel Performance, Traditional, for "The Lord Will Make a Way" (1981); Best Soul Gospel Performance, Contemporary, for "Higher Plane" and Best Soul Gospel Performance, Traditional, for "Precious Lord" (1982); Best Soul Gospel Performance by a Duo or Group Grammy for "Sailin' on the Sea of Your Love" (1984); Best Soul Gospel Performance, Male, for "Going Away" (1986); Best Gospel Performance, Male, for "Everything's Gonna Be Alright" (1987); Best Soul Gospel Vocal Performance, Male or Female, for "As Long As We're Together" (1989); Best Pop Vocal Collaboration award for "Funny How Time Slips Away" (1994); Best R&B Performance by a Duo or Group with Vocals for "Stay With Me (By the Sea)" and for Best Traditional R&B Vocal Performance for "You've Got the Love I Need" (2008) and Best Gospel Performance/Song for "Wanna Be Happy?" (2015.) Also, in 2002, he won the Grammy Lifetime Achievement Award.
Does Al Green continue to perform?
After releasing his first album in almost 10 years in 2018, this year, Al Green has announced his first tour dates in seven years, including stops throughout Texas and Georgia.
Who are Al Green's influences?
As you can still hear in his voice, music and live performances today, Al Green's earliest influences included gospel singer Mahalia Jackson and rockers Elvis Presley and Wilson Pickett.
Back to Top