We didn't find any Events nearby, but here's what's happening in other cities.
Alanis Morissette tour venues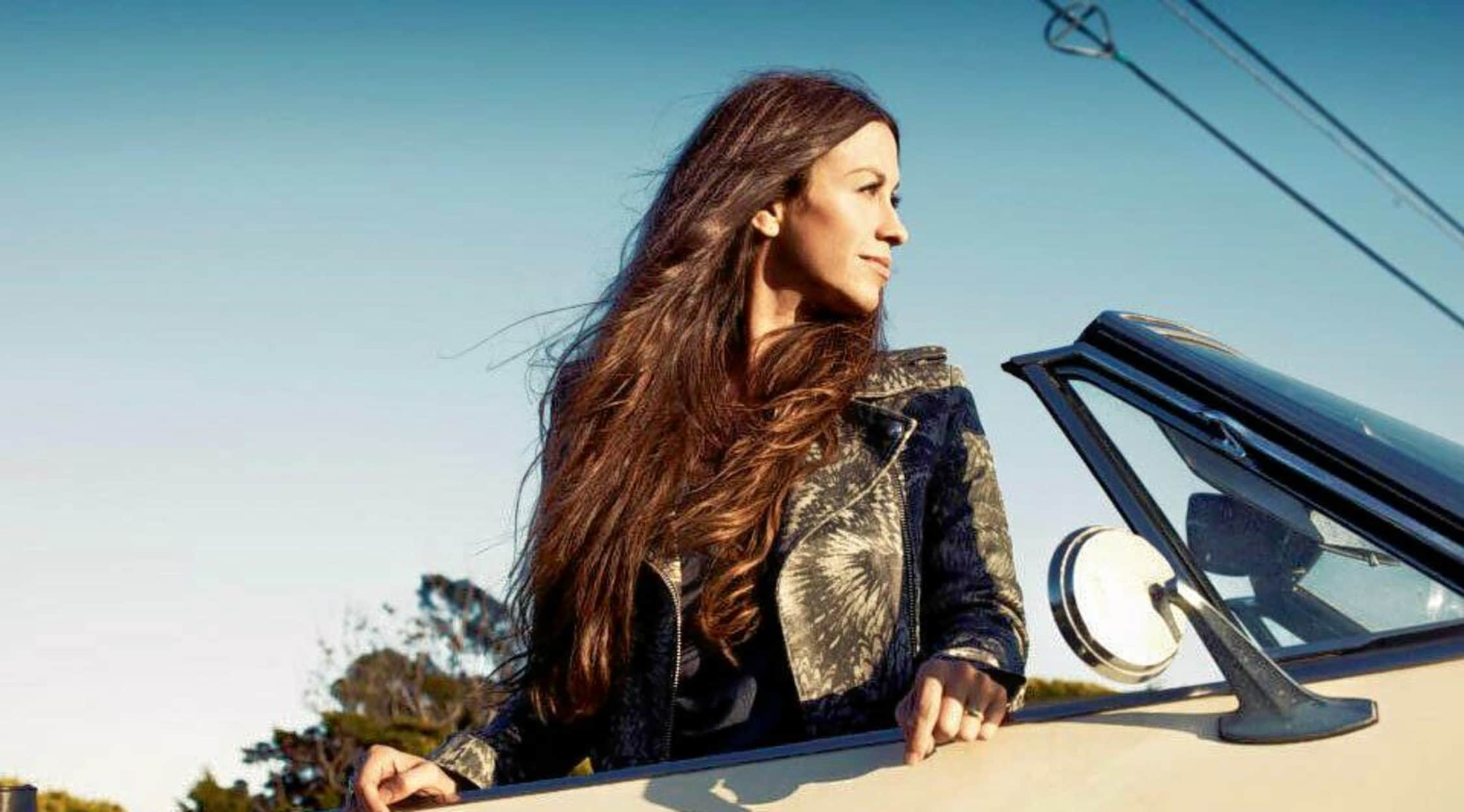 Rovi
Alanis Morissette Tickets
Alanis Morissette Tickets
Alanis Morissette's heartfelt songs tell tales of broken relationships, troubles with eating disorders and other heavy topics, earning her the moniker "Queen of Alt-Rock Angst" by none other than Rolling Stone. But the title and the reputation that go with her music appeal to fans in a big way. She has sold more than 75 million albums all around the world. Morrissette has also won some pretty major music awards, including American Music Awards, Billboard Music Awards, the Grammy Award, the Juno Awards and MTV Music Video Awards.
Speedy Songwriter
Morissette has been known to put out a song in less than an hour. "Hand In My Pocket" took her about an hour to write as did the song "Perfect." "Hand In My Pocket" and "Perfect" were releases from her album Jagged Little Pill, an album for which she went on to earn a "Songwriter of the Year Award" at the Juno Awards. That album also won the Grammy for "Best Rock Album" and "Album of the Year." A Broadway play and musical based on Jagged Little Pill hits the Great White Way in November of 2019.
Where can I get some Alanis Morissette concert tickets?
Fans of Alanis Morissette can find tickets to her concerts and tours at StubHub. This online ticket marketplace offers concert- and tour-goers a secure platform for ticket-buying via mobile phone, desktop computer or laptop.
What are some of the songs from the Broadway musical Jagged Little Pill?
The play is split into two acts with Act I having 10 songs and Act II having 13 songs. Some of her most well-known songs are in the production, including "All I Really Want," "Hand In My Pocket," "Ironic," "That I Would Be Good," "Forgiven," "Head Over Feet," "Perfect," "Univited," "Thank You" and "You Learn." The musical originally played at the American Repertory Theater in '18. Morissette, along with Glen Ballard, wrote the music for the play. She also wrote the lyrics.
What was her early career like?
She released two albums before Jagged Little Pill. Alanis, which was released only in Canada, came out in '91. Now Is The Time, her second album dropped in '92. It also had a Canadian release.
What tours has Alanis Morissette done?
She opened for Vanilla Ice in '91 on the "To the Extreme Tour." Morissette also opened for the Dave Matthews Band in '99 on the "1999 Summer Tour." Alanis Morissette has also been the headliner on 16 of her own tours: Jagged Little Pill, Intellectual Intercourse Tour, Can't Not Tour, Dhanyavad Tour, Junkie Tour, One Tour, Under Rug Swept Tour, Toward Our Union Mended Tour, All I Really Want Tour, So-Called Chaos Tour, Diamond Wink Tour, Jagged Little Pill Acoustic Tour, Flavors of Entanglement Tour, Guardian Angel Tour, Intimate and Acoustic Tour, World Tour. On her world tour, she played in venues like the Mountain Winery in Saratoga, CA, and Rodney Strong Vineyards in Healdsburg, CA.
Has she toured with any other artists?
Yes. Alanis Morissette shared billing with Tori Amos on the 5 1/2 Weeks Tour, with the Barenaked Ladies on the Au Naturale Tour and with Matchbox Twenty on the Exile in America Tour.
What is her setlist like when she is on tour?
Morissette sings songs, like "You Learn," "All I Really Want," "Hands Clean," "Head Over Feet," "Forgiven," "Mary Jane," "Guardian," "Right Through You," "Hand In My Pocket," "So Pure," "Not the Doctor," "Everything," "Ironic," "Uninvited," "You Oughta Know" and "Thank U."
What other artists might Alanis Morissette fans like?
They might enjoy Avril Lavigne and Sarah McLachlan. Get tickets for those artists at StubHub.
Find out more about Alanis Morissette's tour:
Curious as to whether Alanis Morisette's upcoming 2020 tour will be coming to a city near you? Check out Live By StubHub's article 'Alanis Morissette Announces Jagged Little Pill 25th Anniversary Tour'.
Back to Top