We didn't find anything nearby, but here's what's happening in other cities.
There aren't any events on the horizon right now.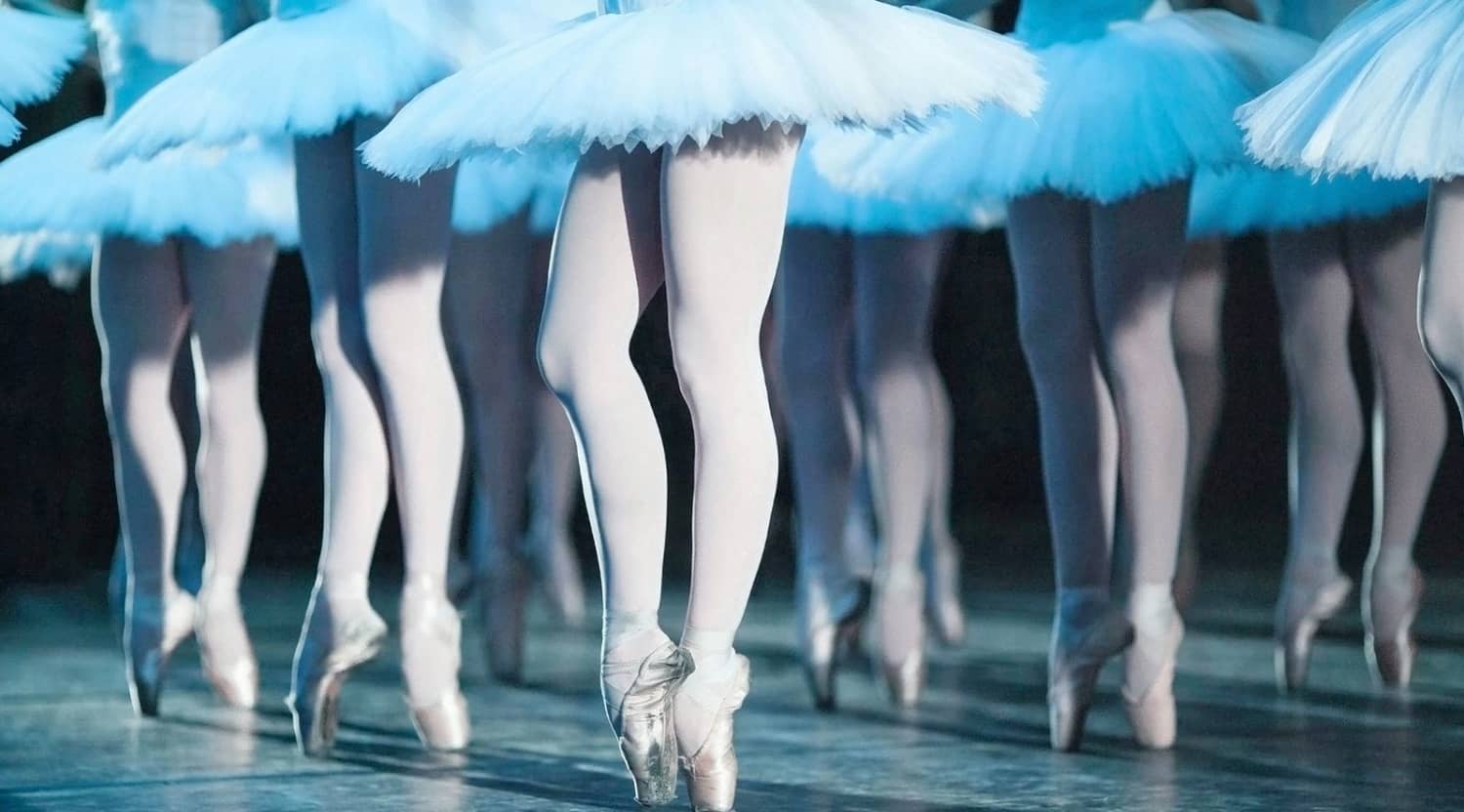 Adobe Stock
Alberta Ballet Tickets
Alberta Ballet Plot
Have you been trying to figure out what the best bet is for your weekend entertainment? If you've already enlisted your friends to head out and see a fun show on the stage this weekend but you still need to narrow it down, know that StubHub is the first place you guys should look to see if there are any popular shows heading near your area to enjoy. But if you're feeling committed to taking in a bit of culture this weekend, grab your loved ones and head out to see the Alberta Ballet when this celebrated dance troupe heads to a stage near you! There are plenty of talented dance troupes performing in the world, but there's only one Alberta Ballet. Expose yourself to the very best by seeing what productions the Alberta Ballet has been having their dancers hone their skills for. Known for bringing a modern spin to some of the most celebrated classic ballet shows, you're going to love the performances you get when you enjoy the Alberta Ballet on the stage. Don't miss this opportunity by logging on to StubHub early so you can get the tickets you need to attend this show before it sells out!
Alberta Ballet Schedule
If you were hoping to head out this weekend and see the Alberta Ballet perform on the stage when they open at Royce Hall on the campus of UCLA in beautiful Los Angeles, California, know that you won't be the only one with the idea of seeing this popular group! Even if you were thinking about seeing them perform at the McCallum Theater in Palm Desert, California, it might be hard for you to get tickets to see these popular dancers when they take to the stage because there may not be enough tickets left for you to get in! So don't take your chances at the box office, head to StubHub instead of the box office and secure all of the seats necessary for you and your friends to take in this cultured production this weekend. Don't miss out, get your tickets to enjoy the Alberta Ballet while you still can!
Alberta Ballet Cast
After months of dedicated practice, the great talents that perform with the Alberta Ballet are ready to bring their show to a stage near you, with such celebrated performers as Skye Balfour-Ducharme, Alexandra Gibson, Chris Kaiser, Serena Sandford, Eli Barnes, Jennifer Gibson, Mariko Kondo, Luna Sasaki, Reilley Bell, Jaciel Gomez, Kelley McKinlay, Christopher Scruggs, Ian Buchanan, Garrett Groat, David Neal, Ryo Shimizu, Nicole Caron, Hayna Gutierrez, Emily Nicholson, Yairelys Sosa, Leiland Charles, Yukichi Hattori, Taryn Nowels, Helen Thomas, Alison Dubsky, Yoo Sang Hong, Catherine Rutherford, Ben Warner, Jared Ebell, Akiko Ishii, David Adams, Cherice Barton, Marianne Beausejour, Brian Bender, Jay Brooker, Claude Caron, David Chapman Seibert, and more bringing this show to life before your very eyes! Only the very best dancers have been selected to perform in this talented troupe that has delighted fans all across Canada. Now, prepare to see the latest of what they've been working on as they get ready to open the curtains on the stage at a venue near you to bring you a show unlike anything you've seen on the stage before! Head to StubHub and get your tickets today because you're not going to want to miss out on the Alberta Ballet's next performance when it sells out next near you!
Alberta Ballet Author
If you've been searching for what to do with your friends this weekend to enjoy yourselves and feel a little more mature about your weekend's entertainment, consider heading out while you still have the chance to see the Alberta Ballet when they come to the stage to perform another mind-blowing show! This dance troupe has been celebrated as one of the finest to come from North America, ranking as the third largest ballet in all of Canada. Making all of the important decisions in this celebrated group is the artistic director, Jean Grand-Maitre! Having cut his teeth by performing in dance troupes throughout Canada, Jean Grand-Maitre has had the opportunity to see how other performing groups go about their shows and what their preferences are for dancers on the stage. Utilizing all of this information from his years of performing, Jean Grand-Maitre has worked hard to change the direction of the Alberta Ballet to stay in focus as one of the hottest modern performing ballet groups to be taking their moves to the stage! So don't miss out on your chance to see what this show is all about, head to StubHub to get your tickets so you can enjoy the performances given by these dancers when they come next to perform on a stage near you!
Alberta Ballet Trivia
Q: When did the popular dance troupe known as the Alberta Ballet first form?A: The popular dance troupe known as the Alberta Ballet first formed in 1966.
Q: When did the popular dance troupe known as the Alberta Ballet first form?A: The popular dance troupe known as the Alberta Ballet first formed at the School of Alberta Ballet.
Back to Top
Epic events and incredible deals straight to your inbox.