There aren't any Events on the horizon right now.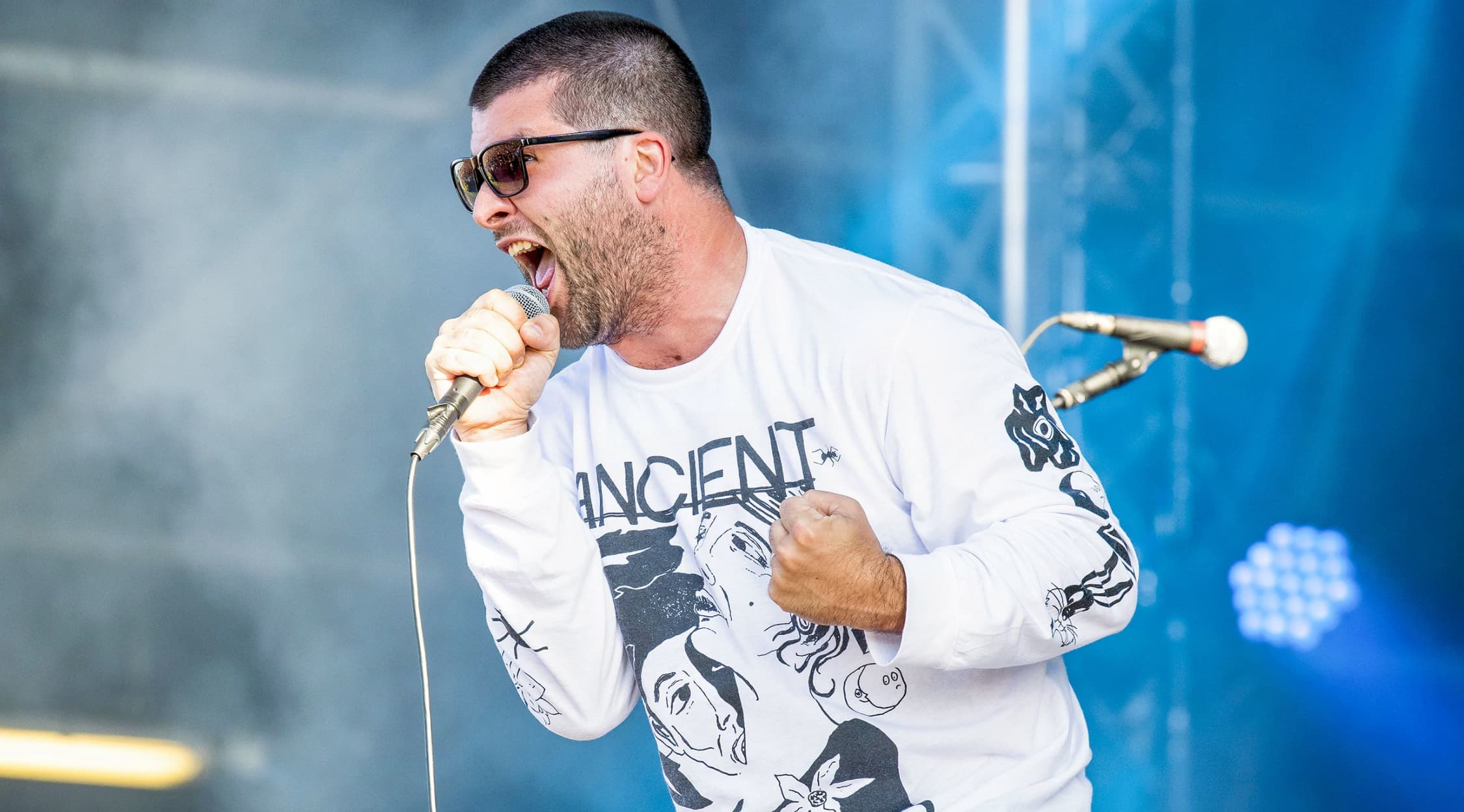 Zuma Press
Alexisonfire Tickets
Alexisonfire Tickets
Alexisonfire is credited with helping bring post-hardcore music into the mainstream in Canada. The band has won New Group of the Year at the Juno Awards, Favorite New Indie Release at the CASBY Awards and a few other awards. Concerts are wild and exciting; many fans consider it's shows an unforgettable live experience as Alexisonfire knows how to engage the audience.
Making Post-Hardcore Successful in Canada
Alexisonfire was established in St. Catharines, Ontario, in 2001 by George Pettit, Chris Steele, Wade MacNeil, Dallas Green and Jesse Ingelevics. Pettit, Green, Steele and MacNeil played in previous bands that all broke up around the same time. Steele and MacNeil were from Plan 9, Pettit was from Condemning Salem and Green was from Helicon Blue. Alexisonfire released its first EP in 2002, Math Sheet Demos. The band quickly caught the attention of a recording engineer and a Montreal journalist who were looking for artists for their new record label, Distort Entertainment. Under this record label, Alexisonfire released Alexisonfire, which became certified gold in Canada in 2005. The band went on tour across Canada and soon started holding concerts in the US and Europe. NME recognized the album as one of the "20 Emo Albums That Have Resolutely Stood The Test Of Time." By 2009, it was certified platinum in Canada. Alexisonfire caught the attention of major record labels after the band's successful debut. The band stayed indie because its members wanted to maintain creative control over the direction of their music. Watch Out!, released in 2004, debuted at No. 6 on the Canadian Albums chart and achieved gold certification within 12 weeks. Ingelevics left the band in 2005 and was replaced by Jordan Hastings. Two other successful albums included Crisis and Old Crows / Young Cardinals. Crisis hit No. 1 on the Canadian Albums chart, No. 5 on the Billboard Heatseekers chart, No. 72 on the UK Albums chart and No. 189 on the Billboard 200. Several bands, such as Silverstein, Cancer Bats, We Are the Ocean and Four Year Strong, have cited the album as an influence. Old Crows / Young Cardinals reached No. 81 on the Billboard 200, No. 1 on the Canadian Albums chart, No. 9 on the US Top Independent Albums chart, No. 17 in Australia and No. 70 in the UK.
Where can I buy Alexisonfire tickets?
You can buy tickets for Alexisonfire concerts at StubHub. Your tickets are backed by StubHub's FanProtect guarantee.
Where is Alexisonfire performing?
Alexisonfire primarily performs in North America but has visited locations in Europe, Oceania and South America for its tours. During the band's Alexisonfire Farewell Tour in 2012, the band visited London, Sydney, Sao Paulo, Toronto and other cities in Canada. Alexisonfire has performed at music festivals like Riot Fest, Heavy Montreal, Reading and Leeds, X-Fest and Sonic Boom. The band has also held concerts in Los Angeles and New York City for American fans.
What can I expect from Alexisonfire concerts?
The members make full use of the stage to give energizing performances. They headbang and kick to the music across the stage while playing. Fans sometimes crowd-surf. Expect to have fun at Alexisonfire concerts and enjoy hearing Dallas' melodic live vocals complementing George's barked vocals.
How long is an Alexisonfire concert?
The band's concerts last around two hours.
What is Alexisonfire's tour setlist like?
Alexisonfire's average tour setlist consists of 22 songs. The band likes starting with "Young Cardinals" and saving "The Northern," "This Could Be Anywhere in the World" and "Happiness by the Kilowatt" for the encore. Other songs often included in Alexisonfire's setlists are "Boiled Frogs," "Rough Hands," "Heading for the Sun," "Control," "Born and Raised," "Old Crows" and "We Are the Sound."
What bands are similar to Alexisonfire?
Other bands you may like include Senses Fail, My Chemical Romance and From First to Last.
Back to Top
Epic events and incredible deals straight to your inbox.