ALICE - A STEAMPUNK CONCERT FANTASY
Alice - A Steampunk Concert Fantasy
Alice - A Steampunk Concert Fantasy Tickets
There aren't any Events on the horizon right now.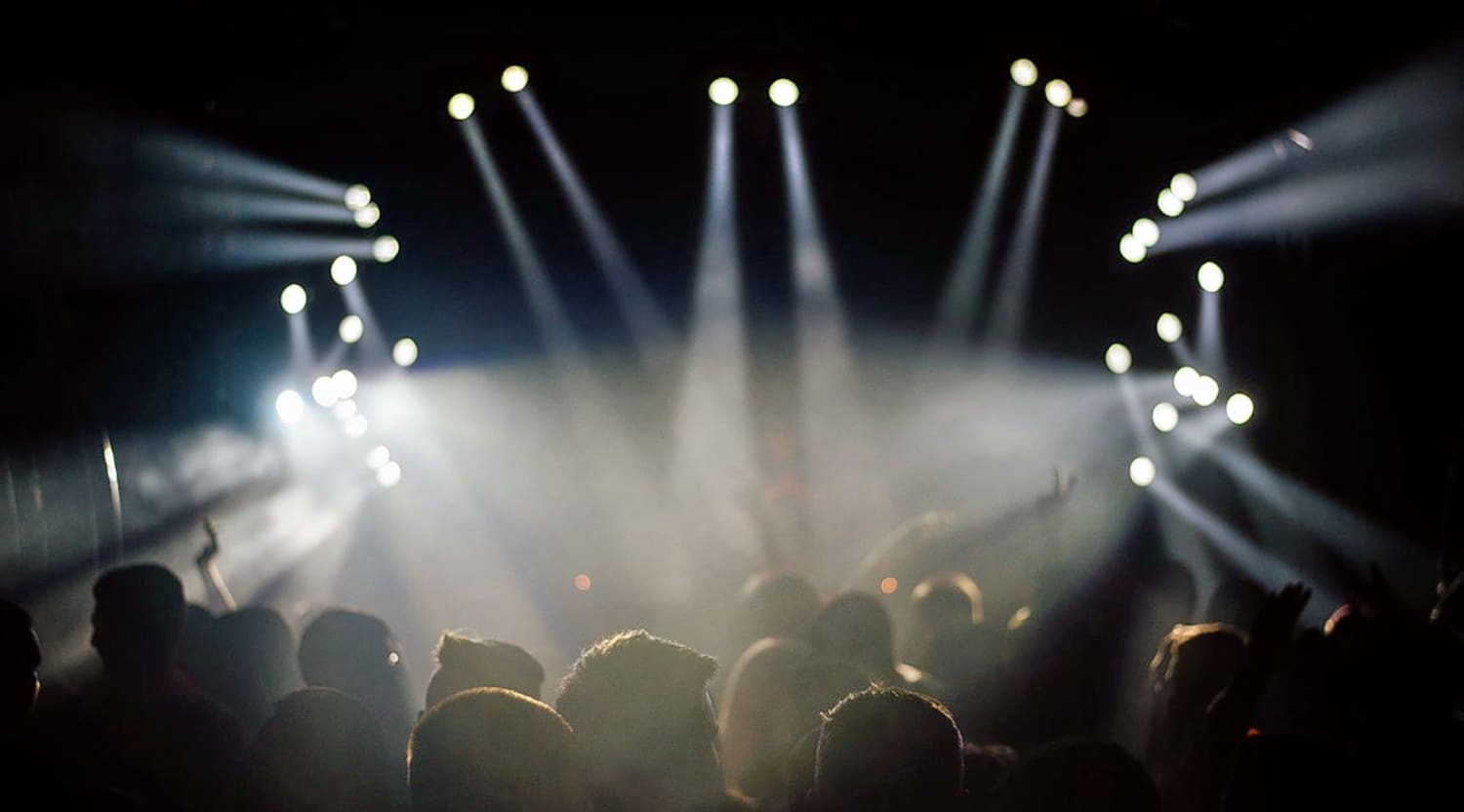 Stocksy
Alice - A Steampunk Concert Fantasy Tickets
Alice – A Steampunk Concert Fantasy – The 2016 Tour
Alice – A Steampunk Concert Fantasy will be coming to the Brooklyn Bowl in Las Vegas this February. The production is one of the most entrancing shows on the Strip. Its costumes, music, and performances are among the most unique in entertainment history. The Brooklyn Bowl will no doubt be packed, so don't miss out on your chance to see this epic production. Get your tickets today!
About Alice – A Steampunk Concert Fantasy
Embark on a magical adventure down the rabbit hole with BBR Las Vegas in their original production of Alice – A Steampunk Concert Fantasy. The show features original arrangements of favorite rock and pop songs with a hot nine-piece band, thrilling dancers, and unforgettable vocals in its creation of a frenzied theatrical experience. The show is a critical favorite, inspiring comments about how it reaches out to grab you by the throat. The show is directed by Anne Martinez and Ryan Kelsey. It is choreographed by Claudia Mitra and Ryan Kelsey, and arrangements and musical direction are helmed by David Perrico with LeMichael Curry, Adolfo Barreto, Eric Morgan, April Leopardi, Ashley Fuller, and the BBR Band.
The famous Alice in Wonderland story describes a world of pure imagination and, at first glance, Alice – A Steampunk Concert Fantasy appears to be exactly that. The idea grounding the BBR show (the acronym stands for two blondes and a revolution), however, is a lot more. It is built upon hard work (lots of hard work), experience, talent, dedication, and a transcendent collective vision of a sensual, steampunk-style rock opera taking Las Vegas and America by storm. Founder Anne Martinez wanted to break the rules; to give Las Vegas a spectacle that it has never seen before.
The rock musical, which is based on Alice's Adventures in Wonderland by Lewis Carroll, certainly found a home base, or at least a lengthy residence, at the Hard Rock Hotel's Vinyl. A new version of the production has also been bouncing around VegasVille for almost two years.
The concept for Alice was conceived soon after BBR's premiere in April of 2013. The original format of the show involved a redhead, a brunette, and a blonde. Co-star Savannah Smith (one of Las Vegas' busiest and most gifted singers) and Martinez soon moved into the show's starring roles after the group's redhead – Tasha Palsha of Planet Hollywood's "Vegas! The Show" – left and went to live in New York. Martinez came up with the idea of an Alice theme with Smith, Kelsey, and Mitra. Kelsey and Mitra performed in Pin Up together, and Mitra has been in countless other Las Vegas Strip productions, including Shakin' by Eric Jordan Young, Vegas! The Show, Peepshow, and more.
Alice – A Steampunk Concert Fantasy has amassed a dedicated local following for its shows at Sunset Station's Club Madrid, Tuscany's T Spot Lounge, and Vinyl. Martinez, who recruited the powerhouse cast and regularly pitches the show to resort owners in Las Vegas, started talking with the executives of the Hard Rock Hotel about four months before Alice premiered at Vinyl. She has so much respect for the Hard Rock as an institution, and it is certainly appropriate for Alice to be shown there; both the show and the venue are all about the greatest rock in history. Martinez hopes that this partnership will continue to grow organically.
There is no doubt that Alice is an attack of a show. Music director David Perrico leads the nine-piece BBR band, and he has written new charts for classic rock and pop numbers. The production features songs such as "I Want You (She's So Heavy)" by the Beatles, "Janie's Got a Gun" by Aerosmith, "Ring of Fire" by Johnny Cash, "Bad Romance" by Lady Gaga, and "Sweet Dreams" by the Eurythmics. For the latest Alice shows, Martinez has promised at least one new song, a change in the order of the numbers, and a new original piece written by Kelsey (who is also a guitarist and composer of considerable skill). Needless to say, there will be a lot of musical surprises for those who saw the 2015 version of Alice. What makes the Alice – A Steampunk Concert Fantasy so great is the abundance of sweetness and creativity among the production team.
Martinez has expanded the cast with the addition of Cheshire Cat and White Rabbit characters. She has also developed the concept of a Red Queen and a Red King as guest stars. Carol-Lyn Liddle, Jaime Lynch, Skye Dee Miles, Sabina Kelley, and Claire Sinclair of Raiding the Rock Vault are among previous Red Queen performers. Martinez also plans to add more dialogue to help stitch the numbers together. The spoken lines will keep in tenor with the whimsical nature of Lewis' story, backed by a soundtrack that will definitely rock the house.
Eventually, BBR hopes to make Alice – A Steampunk Concert Fantasy into a five-night-a-week show. Until they get there, Martinez is prepared to pay her dues and take the necessary baby steps.
Previous Hits
Alice – A Steampunk Concert Fantasy was a regular part of Vinyl at the Hard Rock Hotel in the spring of 2015. The cast, then consisting of eight members, all had their Strip show duties before they prepared for this 11 p.m. whirlwind of fierce dancing, outrageous costumes, bizarre makeup, and classic rock music. Alice is the zany, mad-cap creation of Anne Martinez. This production, based on Alice's Adventures in Wonderland by Lewis Carroll, bowled everyone over with its energetic, sexy, frenetic performances in elaborate and unique steampunk costumes. It isn't just a superficially mesmerizing show, however – dramatic singing and dancing make it a first-rate production.
Trivia
The creator of Alice – A Steampunk Concert Fantasy, Anne Martinez, is the current lead singer in Bally's Jubilee.
The Alice – A Steampunk Concert Fantasy Concert Experience
As the lights go down and the first strains of Alice – A Steampunk Concert Fantasy reach your ears, you will feel shivers of anticipation as production kicks off. With more than a hundred years of combined performing, choreographing, producing, and composing experience, the team behind Alice – A Steampunk Concert Fantasy have poured every ounce of their talent and vision into the creation of one of Las Vegas' most spectacular shows. You will be transported to a thrilling world of music and dance, and you won't forget it anytime soon. Don't miss out on your chance to see one of Las Vegas' most pioneering productions!
Back to Top
Epic events and incredible deals straight to your inbox.