We didn't find any Events nearby, but here's what's happening in other cities.
Alkaline Trio tour venues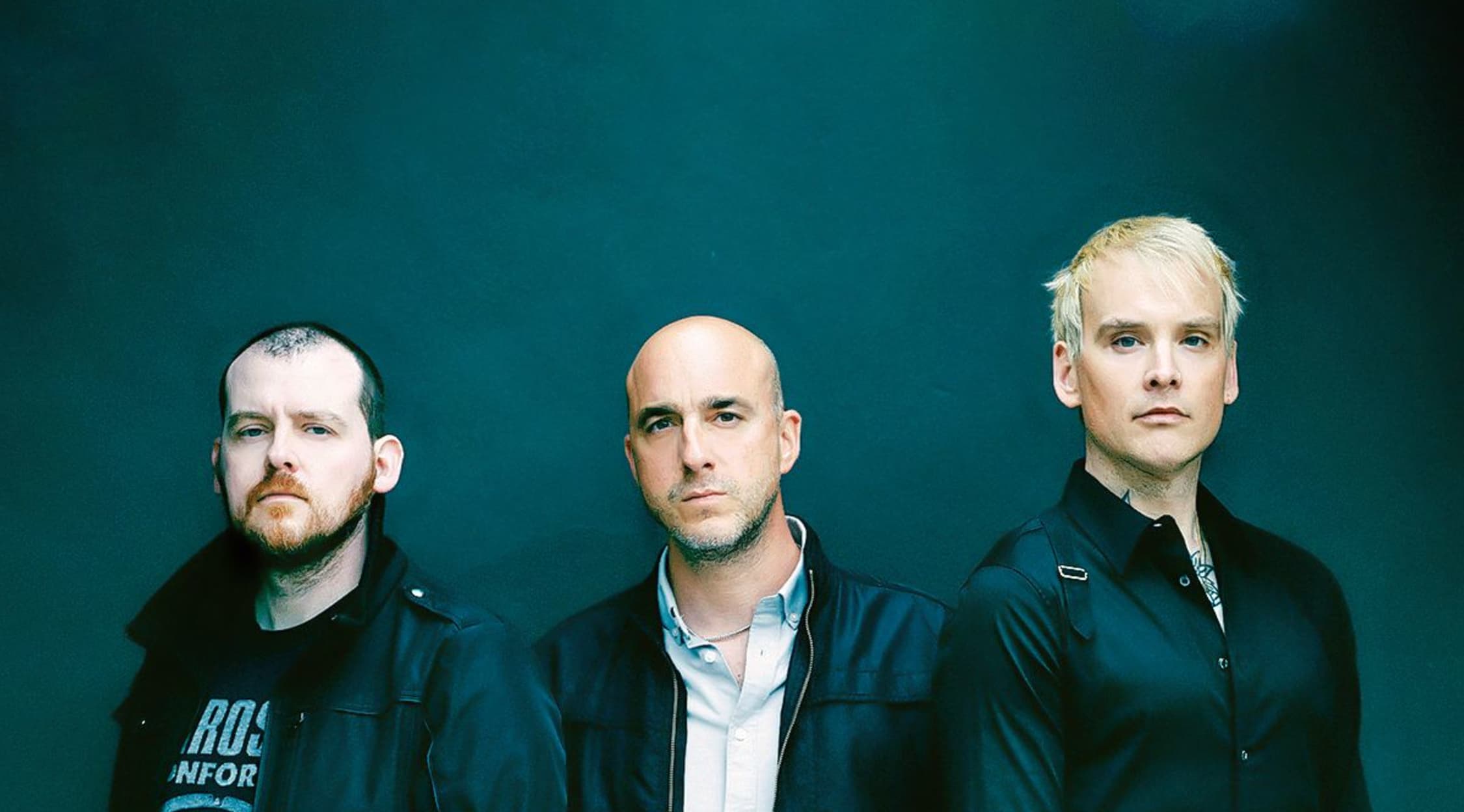 Rovi
Alkaline Trio Tickets
Alkaline Trio Tickets
Alkaline Trio is a rock band hailing from Chicago. Although the group plays different styles of rock both live onstage and in the recording studio, it most commonly seems to fall into the punk rock or emo rock subgenres. The band's lineup has changed over the years, but it has remained active on the rock scene since its start in 1996. Alkaline Trio has released nine studio albums and various extended plays, with 2010's This Addiction becoming the best release of the group's career in terms of chart numbers.
Always a Trio
Alkaline Trio is the creation of lead vocalist Matt Skiba and former members Glenn Porter and Rob Doran. The trio formed in 1996 and released its first single, "Sundials," the following year. Doran did not remain with the band for long, preferring to find other work after that single dropped. Alkaline Trio reformed with a new bassist and put out an EP and a full-length studio release in 1998. However, it was album number three, From Here to Infirmary, which really increased the band's profile and brought in a lot of new fans. Crimson was the fifth release, and it became notable as an expansion on the punk rock roots that made Alkaline Trio great.
Where can I buy Alkaline Trio tickets?
If you're looking to purchase Alkaline Trio tickets securely and without any hassles, the desktop site at stubhub.com and its accompanying mobile app are the best ways to do so. StubHub ticket purchases for Alkaline Trio concerts are backed by the FanProtect guarantee that will help cover you in the event of a cancellation, and it's easy to see listings for all Alkaline Trio tour dates and venues at StubHub.
Who plays in Alkaline Trio?
The band's lineup has changed a bit over the years, so you might be wondering which members you will see live when you snag tickets to your next Alkaline Trio event. The band currently features Matt Skiba on guitars, bass guitars and both lead and backing vocals. Dan Andriano has filled a similar role since 1997, shortly after the band's formation. Finally, Derek Grant provides occasional backing vocals and plays the drums or guitar as needed. You may also see them with touring musical artist Jarrod Alexander at live performances.
What is an Alkaline Trio setlist like?
Thanks to a grand total of nine studio albums and additional EPs, Alkaline Trio has plenty of material to use for concert setlists. The band usually pulls hits from both the early and later years in order to give punk rock fans a good mixture of the sounds they love. Some of the singles you might hear during an Alkaline Trio setlist include "Help Me," "Stupid Kid" and "All on Black."
Where can I catch Alkaline Trio?
Alkaline Trio fills concert venues both large and small. In the past, fans have been able to see the band live at the Metro in Chicago, the Marquee Theatre in Tempe, Ariz., and the Fillmore Auditorium in Denver.
Has Alkaline Trio played live shows with other bands?
Alkaline Trio has headlined concerts with other artists. Most recently, the band performed with NOFX before working on its ninth and latest studio release.
What similar bands can I see live?
Alkaline Trio's style has been compared to multiple genres and other groups over the years. The band has also talked about some of its major influences in terms of sound and lyrics. If you like Alkaline Trio, you might try groups like Social Distortion, Sisters of Mercy and Jawbreaker. While the various bands compared to Alkaline Trio can have some different sounds, most of them play in a genre that Alkaline Trio has emulated in the past. Lead singer Matt Skiba is now also a part of Blink-182.
Back to Top