We didn't find any Events nearby, but here's what's happening in other cities.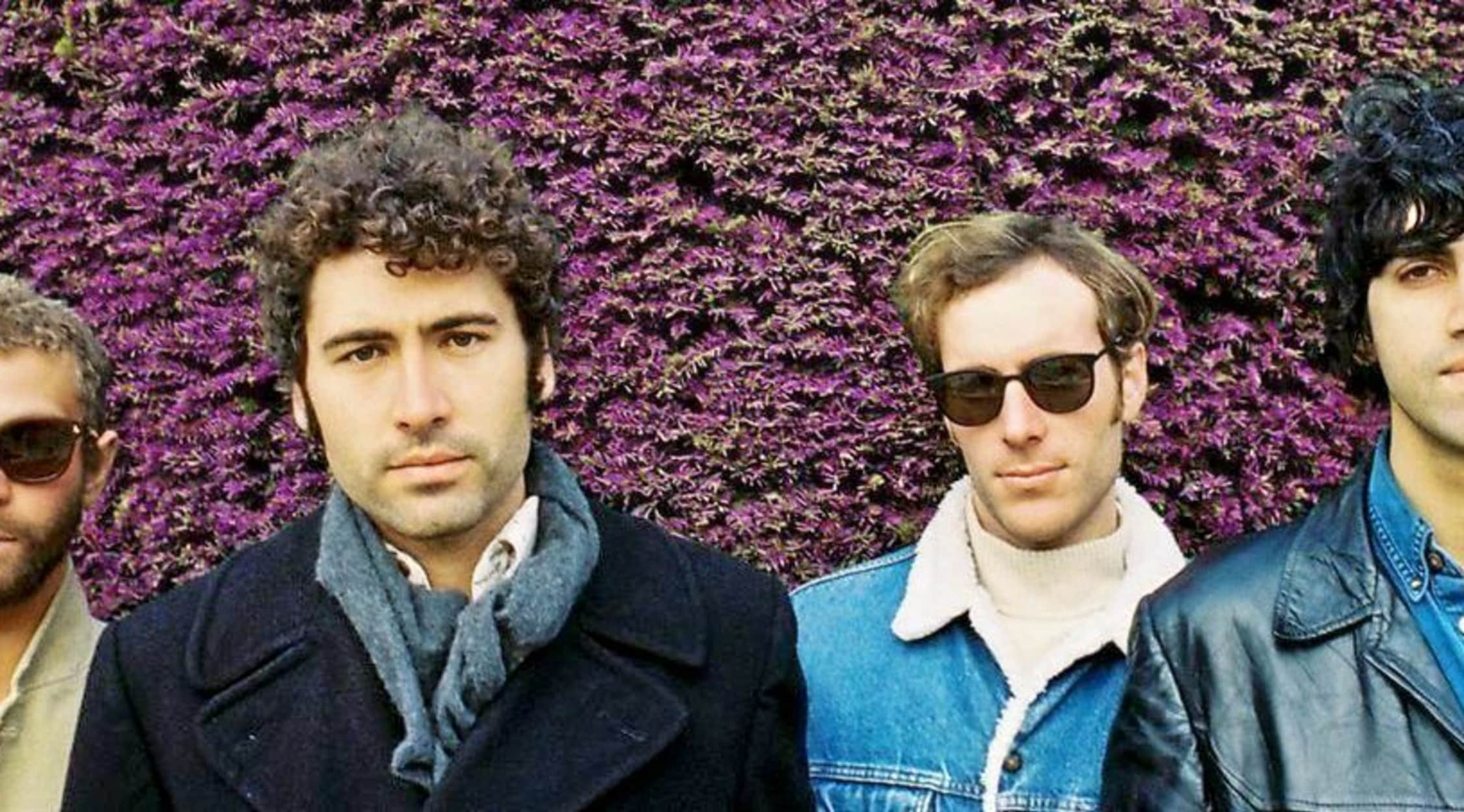 Rovi
Allah Las Tickets
Allah-Las Concert Schedule
Since 2008, Allah-Las has been pumping up crowds with their hit rock anthems, and rock lovers just can't get enough of this Los Angeles band's infectious garage rock sound. Allah-Las is a rock quartet comprised of Matthew Correla, Spencer Dunham, Miles Michaud, and Pedrum Siadatian, three of which first met while working at Amoeba Music, an independent music chain. Together, these four musicians perfected their moody and slightly psychedelic garage rock style that has earned them countless fans all over the world. While Allah-Las has yet to become a mainstream smash hit, they have become one of the most beloved bands in underground rock, and you can bet that their success will just continue to grow over the next few years. This all-star garage rock troupe is sure to be one of the hottest bands in mainstream rock in the near future, and you have the awesome opportunity to see them in concert in the upcoming months!
Allah-Las has several highly anticipated shows lined up through the end of the year, and this red-hot rock band will be stopping in cities like Washington DC, Baltimore, Philadelphia, Brooklyn, Toronto, Vancouver, Santa Cruz, San Francisco, Los Angeles, and Santa Ana. Rock fans are already clamoring for tickets to these upcoming shows, and fortunately you can score your tickets right here on StubHub! Thanks to StubHub, getting tickets to the biggest rock shows of the year is a breeze, so what are you waiting for? Check out StubHub's ticket selection right away!
Allah-Las Background
The four members of Allah-Las first united in Los Angeles, California, one of the world's biggest hubs for rock and roll. Three of the band members were working at the Amoeba Records store in LA before they decided to form a band in 2008. While working at Amoeba, one of the most famed record stores in the world, these rockers spent a great deal of time studying the various influences on classic rock and modern rock, and ultimately much of the rock from the '60s and '70s had a great influence on Allah-Las' unique garage rock and revival sound. Their rock sound is an eclectic mix of '60s psychedelic rock, British Invasion-influenced pop hooks, and grittiness of American garage rock groups. Somehow, Allah-Las managed to perfectly tie in all of these diverse musical influences to create one phenomenal and infectious rock sound, and they immediately started attracting the attention of rock fans all over the world.
In 2012, Allah-Las released its debut eponymous album, which was met with high praise from music critics. NPR's World Café described the album as capturing "the carefree, breezy sounds of California…with a vibe that can feel both joyous and melancholy." Since the release of their first album, Allah-Las has toured extensively, making its way across the US and all over Europe, amassing fans wherever they stepped out on stage. When they performed in London for the first time, The Guardian even dubbed their show "a blissful 45 minutes on a cold night." Everywhere they performed, Allah-Las scored high praise and countless new fans, and they have quickly become one of the most buzzed about new bands in rock. Allah-Las may have just emerged onto the music scene in the past few years, but you can bet that this talented and inventive garage rock troupe will be one of the biggest bands in the world in the near future. Don't miss out on your opportunity to see Allah-Las in concert and grab your tickets on StubHub right away! You can also sign up for event alerts on StubHub so that you will be notified when Allah-Las schedules a new show in your area!
Biggest Hits
To date, Allah-Las has released two albums: Allah-Las (2012) and Worship the Sun (2014). Both of these albums have received impressive reviews and acclaim, as have some of their most popular tracks, such as "Catamaran", "Tell Me", "Don't You Forget It", "Had It All", and "501-415". There's no doubt that Allah-Las' infectiously catchy songs will have you dancing and singing the night away after one of their lively shows, so don't miss out on this awesome concert experience and grab your concert tickets on StubHub!
Trivia
To achieve their acclaimed retro sound, Allah-Las records using old equipment, such as vintage microphones from the 1950s.
The Experience
If you miss the good old days of rock and roll, yet want to hear a cool new twist on classic rock, then you definitely want to see Allah-Las perform live in concert. This retro garage rock outfit has been making quite a splash amongst the rock world in recent years, and now they are gearing up for another round of highly anticipated shows. Thanks to StubHub, you could get in on the action and attend one of Allah-Las' upcoming shows. Simply head to StubHub today to purchase your concert tickets!
Back to Top