We didn't find any Events nearby, but here's what's happening in other cities.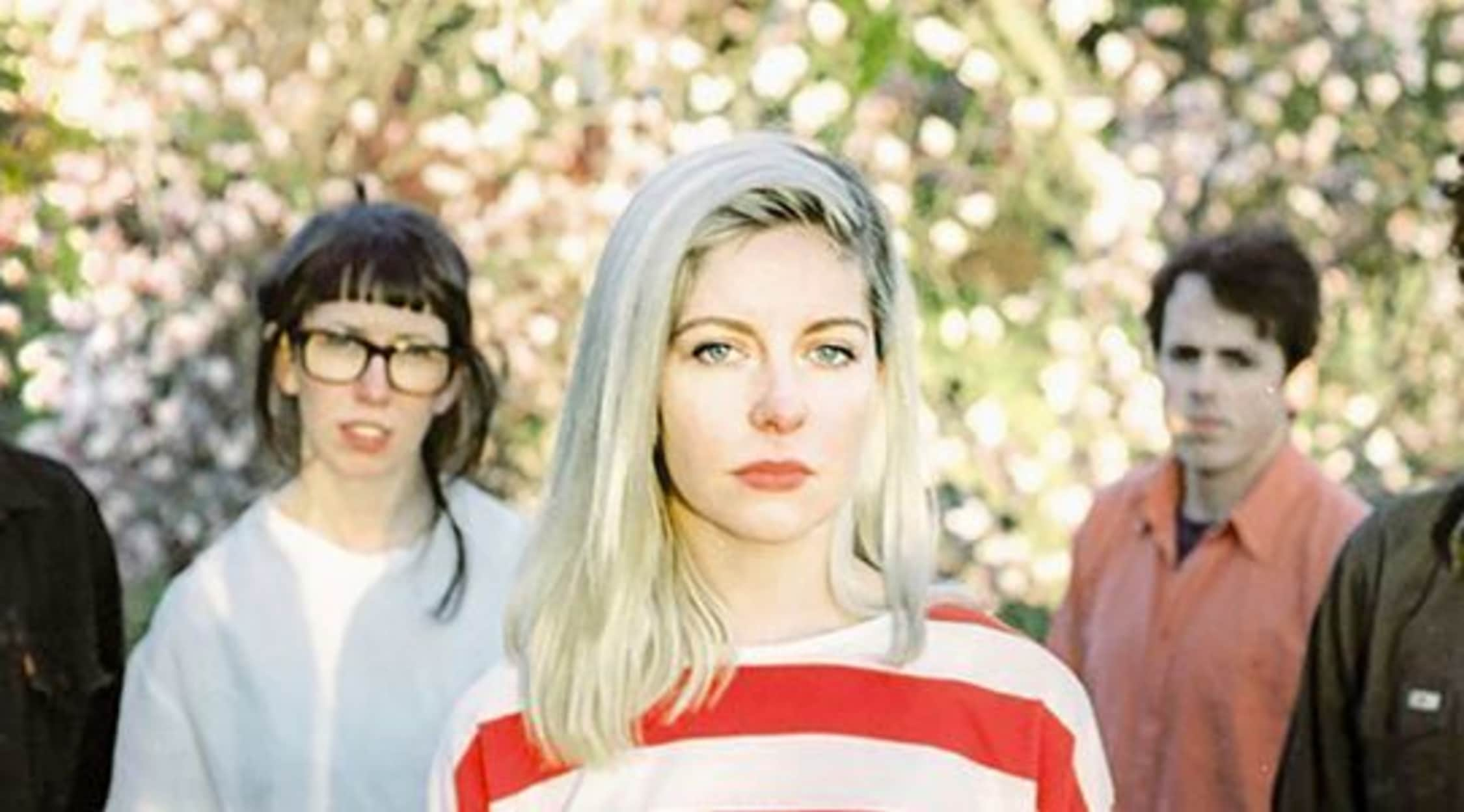 Rovi
Alvvays Tickets
Alvvays Tickets
Canadian indie pop band Alvvays rode onto the music scene in 2014 with the release of its self-titled debut album. Singer-songwriter Molly Rankin, keyboardist Kerri MacLellan, lead guitarist Alec O'Hanley, drummer Sheridan Riley and bassist Brian Murphy refuse to pigeonhole their sound, eschewing genre classifications in favor of strong melodies. The band's first album went on to top the college music charts and was followed by its sophomore effort, Antisocialites, in 2017. Its recognizable singles include "Archie, Marry Me," "Next of Kin," "Not My Baby" and "Dreams Tonite." Antisocialites received the 2017 Juno Award for Alternative Album of the Year, and both albums by Alvvays appeared on the short list for the Polaris Music Prize.
"A Shred of Sentiment and Nostalgia"
Lead singer Rankin is the daughter of fiddler John Morris Rankin, a member of the Celtic folk collective the Rankin Family. She and MacLellan grew up writing songs together in Judique, Nova Scotia, where they lived as neighbors. The pair joined forces with O'Hanley as teenagers, later adding bassist Murphy and drummer Phil MacIsaac to the mix. Rankin chose the name "Always" for the band because she liked that the word had "a shred of sentiment and nostalgia," but as a band called Always was already signed with Sony, the spelling had to be changed to "Alvvays." Though original drummer MacIsaac left the band in 2017, he was quickly replaced by Riley for the Antisocialites tour that same year. Though Rankin prefers not to have the band's sound characterized as Celtic folk, she admits that the genre has had a significant influence on the way she writes and arranges music. Other artists and bands that Rankin lists as inspiration include Teenage Fanclub, The Magnetic Fields, Celine Dion and Oasis.
Where can I find Alvvays tickets?
Tickets to the latest live performance by Alvvays can be found at StubHub, the world's largest ticket marketplace, where are purchases are protected by the FanProtect guarantee.
What can I expect from an Alvvays concert?
Rankin is a warm and engaging performer with an impressive vocal range that's allowed to take center stage on songs like "In Undertow" and "Archie, Marry Me." She usually takes on rhythm guitar duties for most of the setlist and has a lively sense of humor that helps to keep the crowd engaged. While Rankin's voice is the obvious star of any show by Alvvays, the band is equally impressive, adding in riffs and arrangements that are unique to their live performances. The long friendship between Rankin and MacLellan is especially obvious since the two have spent a lifetime evolving together as musicians.
How long does an Alvvays show usually last?
The typical Alvvays show will last for about 90 minutes, but you should plan on spending at least two and a half hours at the venue if there's a second act you're interested in.
Who are the current members of Alvvays?
Rankin remains the band's singer and songwriter and also plays rhythm guitar. Her backup includes O'Hanley on lead guitar, MacLellan on keyboards, Murphy on bass guitar and Riley on the drum kit.
Does Alvvays have any concert dates scheduled for 2019?
Alvvays has a number of dates announced for the fall and summer of 2019. Scheduled stops include Marymoor Park in Redmond, Wash., the Greek Theatre in Los Angeles, Calif.; Mission Ballroom in Denver, Colo. and White Oak Music Hall in Houston, Texas.
Are there any other bands currently touring that are similar to Alvvays?
Baltimore pop group Beach House, New Yorker Frankie Cosmos and the New Zealand-based dream-pop group Fazerdaze all bear various similarities to Alvvays.
Back to Top
Epic events and incredible deals straight to your inbox.