There aren't any Events on the horizon right now.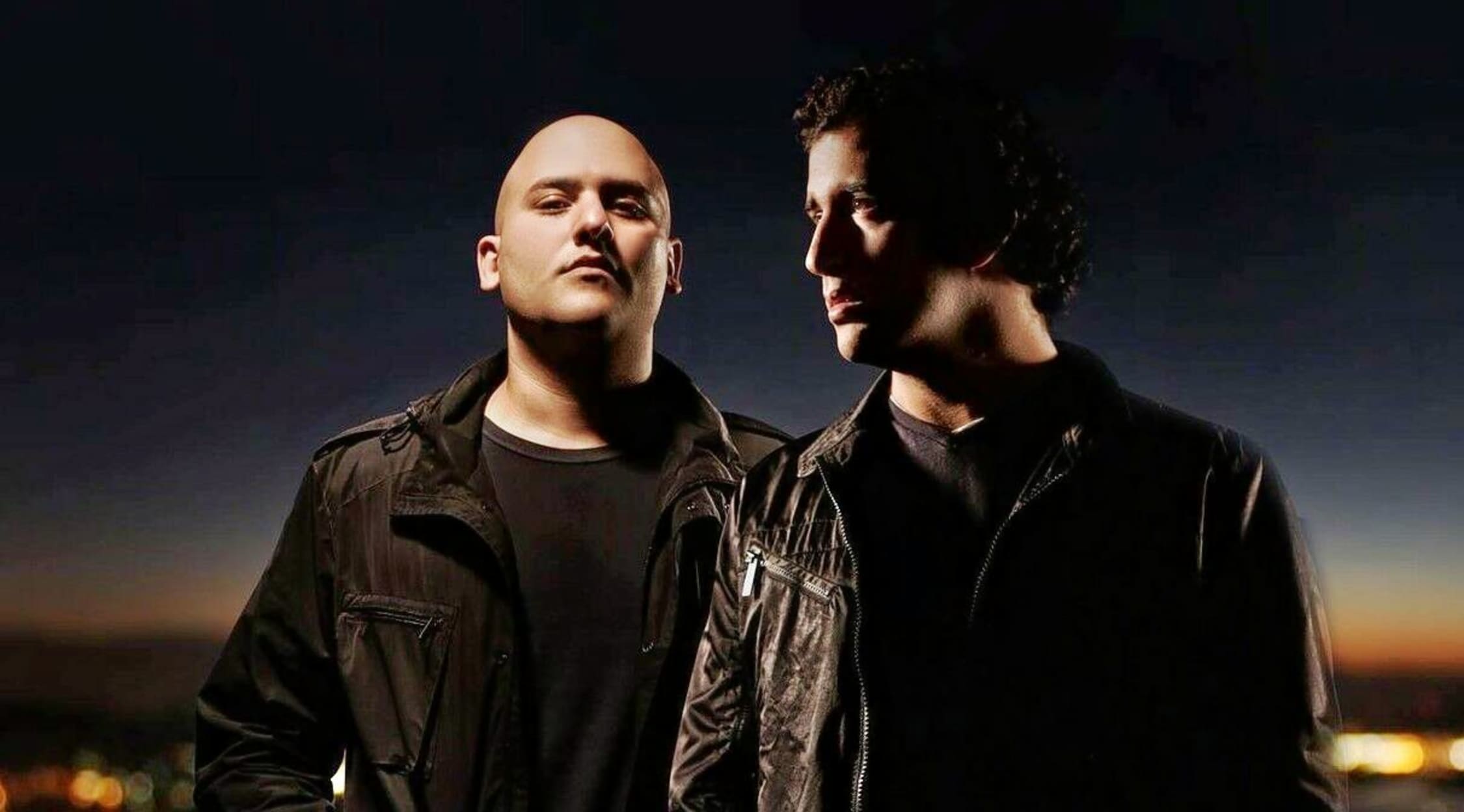 Rovi
Aly and Fila Tickets
Aly and Fila Tickets
Aly and Fila are a trance music duo from Cairo, Egypt that have been making music together since 1999 and have been friends since kindergarten.. They compose their own music, produce others, and host the internet radio show Future Sound of Egypt. Since the release of their first single Eye of Horus, Aly and Fila have been making their mark in the electronic dance music scene and have earned the admiration of respected colleagues like Paul Van Dyk. One of the best acts in trance music, Aly and Fila are not to be missed. Buy concert tickets for Aly and Fila from StubHub and put your dancing shoes on.
Aly and Fila Concert Tickets
Consistently ranked near the top of DJ Mag's top 100 DJs and Trance Addicts annual rankings. In 2011, to celebrate their 200th broadcast, Aly and Fila threw an event at Echo Temple, one of the world's top dance clubs located near the Sinai Mountains. Lovers of electronic music are always on the lookout for a fresh new sound and beat to dance to, and Love and Light are always upping the ante by exploring new musical paths to travel. Their one of a kind brand of electronica continues to win over fans and get audiences moving wherever they play.
Aly and Fila Tour Dates
Aly and Fila are easily one of the best groups on the electronic dance music scene and should not be overlooked. If you are looking for a great night of dancing and music, gather up a group of your closest buddies for a great time at an Aly and Fila concert. Their uplifting take on trance music is designed to get the crowd moving and in a happy mood. Take a look at Aly and Fila's tour dates on StubHub to see when they will be rocking a crowd near you.
Aly and Fila Tour Tickets
If you are ready to go out for a night of great music and dancing with a group of friends you cannot afford to miss Aly and Fila while they are touring the country. Electronic music offers some of the best and most excitable crowds in any genre of music, and an Aly and Fila show is certainly no exception. As one of the hottest acts in a popular genre, tickets are sure to sell quickly for any Aly and Fila performance. Fortunately, StubHub is the place to get any concert tickets you need, including every stop along Ali and Fila's tour.
Aly and Fila Tour
Providing one of the most exciting and enthralling live shows on the road today, one which never fails to get the crowd moving, Aly and Fila have become a very highly in-demand live act. A night at a Love and Light show is always a great night out that you and your friends will be fondly recalling for weeks to come. Tickets to their shows simply do not stay on sale for very long. Were you hoping to pick up some dance music tickets to see Aly and Fila rock a crowd the next time they're in your town? Well you've come to the right place! Don't waste your time standing in line, pick up your tickets through StubHub today!
Back to Top