We didn't find any Events nearby, but here's what's happening in other cities.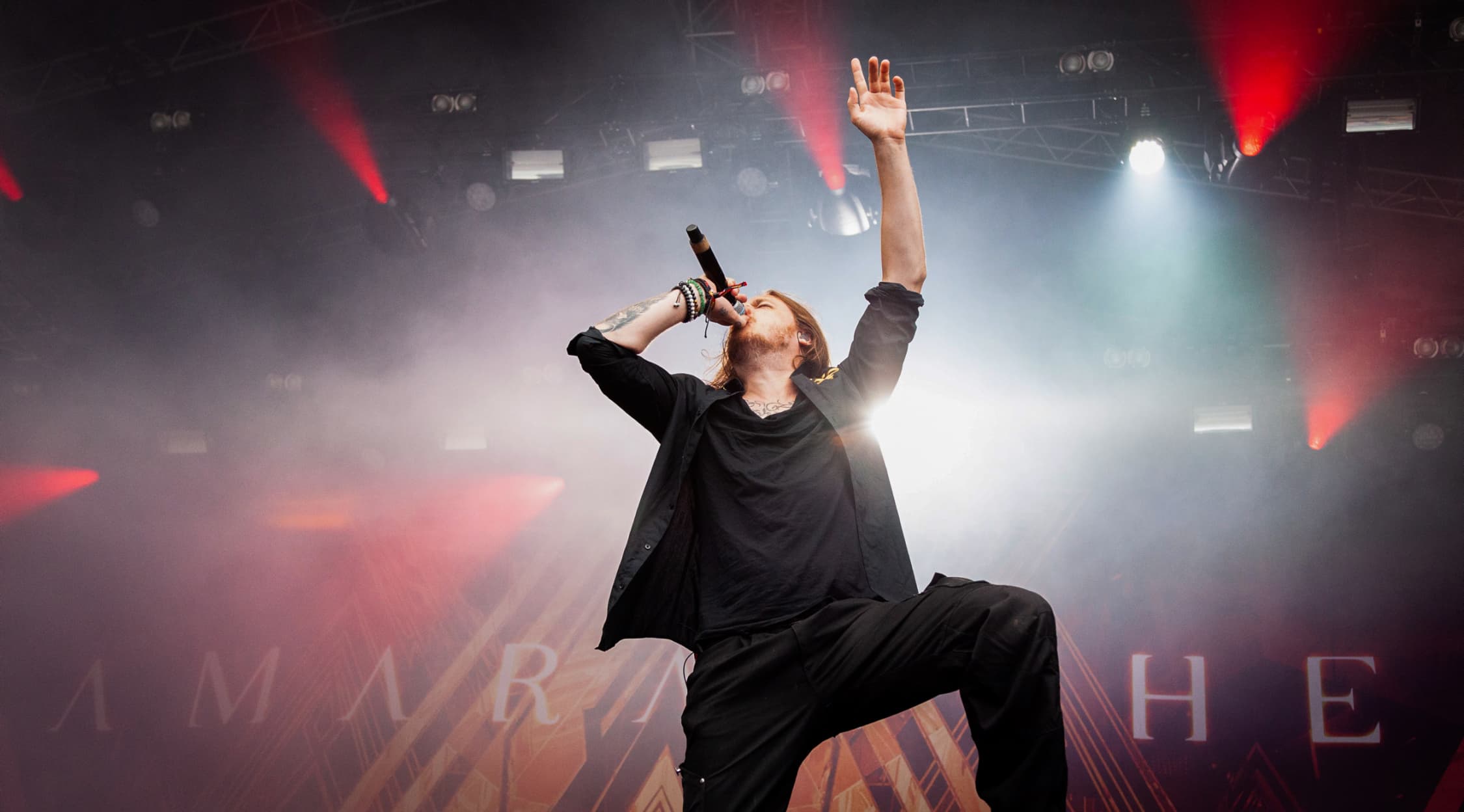 Zuma Press
Amaranthe Tickets
Amaranthe Schedule
Northern Europe is known for its excellent metal bands and the Swedish band, Amaranthe, is no exception. While Amaranthe is new to emerge from the metal scene on former Viking scene, it has quickly become one of the fans' favorites. The band is an exciting mix of heavy metal and pop, which takes the Swedish metal scene in a different direction that Norway's black metal scene. The added dimension of pop helps to make Amaranthe's metal sound easier to digest to those who are new to the metal scene. Having made a huge impression in its home country, Amaranthe is becoming a household name in the United States, which is why the band has scheduled a tour across the pond to North America. There are a number of dates to catch a live performance of Amaranthe. Some of the venues where Amaranthe plans to stop include: Gramercy Theatre in New York, New York; Rams Head Live in Baltimore, Maryland; The Palladium in Worcester, Massachusetts; Trocadero in Philadelphia, Pennsylvania; The Opera House in Toronto, Ontario; Mill City Nights in Minneapolis, Minnesota; The Republik in Calgary, Alberta; Rickshaw Theatre in Vancouver, British Columbia; Studio Seven in Seattle, Washington; Bluebird Theater in Denver, Colorado; Regency Ballroom in San Francisco, California; and more. Don't miss out on your opportunity to see Amaranthe in concert by securing your tickets on StubHub now.
Amaranthe Background
The complexity and unique mix of pop music and metal makes Amaranthe almost indescribable, but it has been considered an interesting entanglement melodic metal, power metal and European dance music. It is definitely a different kind of high-energy version of the metal that is currently out there. The path less travelled in the metal world is the one on which Amaranthe is presently touring North America and it is making the band more and more fans everywhere they play. Amaranthe had already become one of the largest metal bands in Sweden and is on track to be just as big on the world's stage.
The band was formed by Jake E., Olof Morck, Elize Ryd, Marten Lowe Sorensen, Johan Andreassen and Henrik Solvestrom. In the early days, the band referred to itself as Avalanche, but later changed its name to Amaranthe. In 2009, Amaranthe released its demo, Leave Everything Behind, and quickly started to gain momentum in the local metal music scene. By the release of its 2011 album, Amaranthe was hitting top spots on the charts in both Finland and Sweden in spite of mixed reviews. The interesting mix of genres of metal and dance music has brought the band a lot of attention. Now, they are accepted as an important band in the metal movement. Amaranthe is becoming a strong force in the metal world that is gaining more and more fans with every stop on its tour. Make sure you get your tickets on StubHub to catch this international metal outfit as it makes its way across North America.
Amaranthe Biggest Hits
There are presently three Amaranthe albums available: Amaranthe (2011), The Nexus (2013) and Massive Addictive. The band's sophomore album found the most success, having found its way to the top of charts in multiple countries. Some of the hit songs that fans will be delighted to hear while seeing Amaranthe in concert are "Hunger," "Rain," "Burn With Me" and "Invincible." There are a number of great songs off of the band's most recent album that they are presently supporting on tour.
Amaranthe Trivia
Interestingly, users of Spotify have showed Amaranthe love. In 2011, the self-titled album was considered the 84th most played album in the world. Considering Amaranthe is a metal band, the acknowledgment is equally unique as the music the band performs. Another way that sets Amaranthe a part from other metal bands is having a female singer, Elize Ryd. In an interview with Blabbermouth Magazine, she discussed what it is like being a woman in the metal world, "Within the band, it's fine, because [the other members of the group] see me as their sister, you know? But sometimes we are very different, because I like to do different things than the guys do, so sometimes I feel very alone. And also, I feel that the women in metal always get objectified in a different way than the guys, and I think it's very unfair. I'm definitely a feminist in that perspective […] I also read very, very, disrespectful comments that are focused towards me because I'm a woman — not because I'm an artist just like the other guys — so there is a difference. But I also get a lot of good critique. Mostly it's love." Adoration for the band seems to be what is most common and is what keeps Amaranthe selling out venues.
The Amaranthe Experience
Amaranthe puts on one of the most memorable metals shows, making tickets to their performances coveted among metal fans. Don't miss your opportunity to see this highly anticipated Swedish metal band play at a venue near you. It will likely be a mind altering sonic experience. Get your tickets on StubHub now!
Back to Top