AMERICAN ROOTS MUSIC FESTIVAL
There aren't any Events on the horizon right now.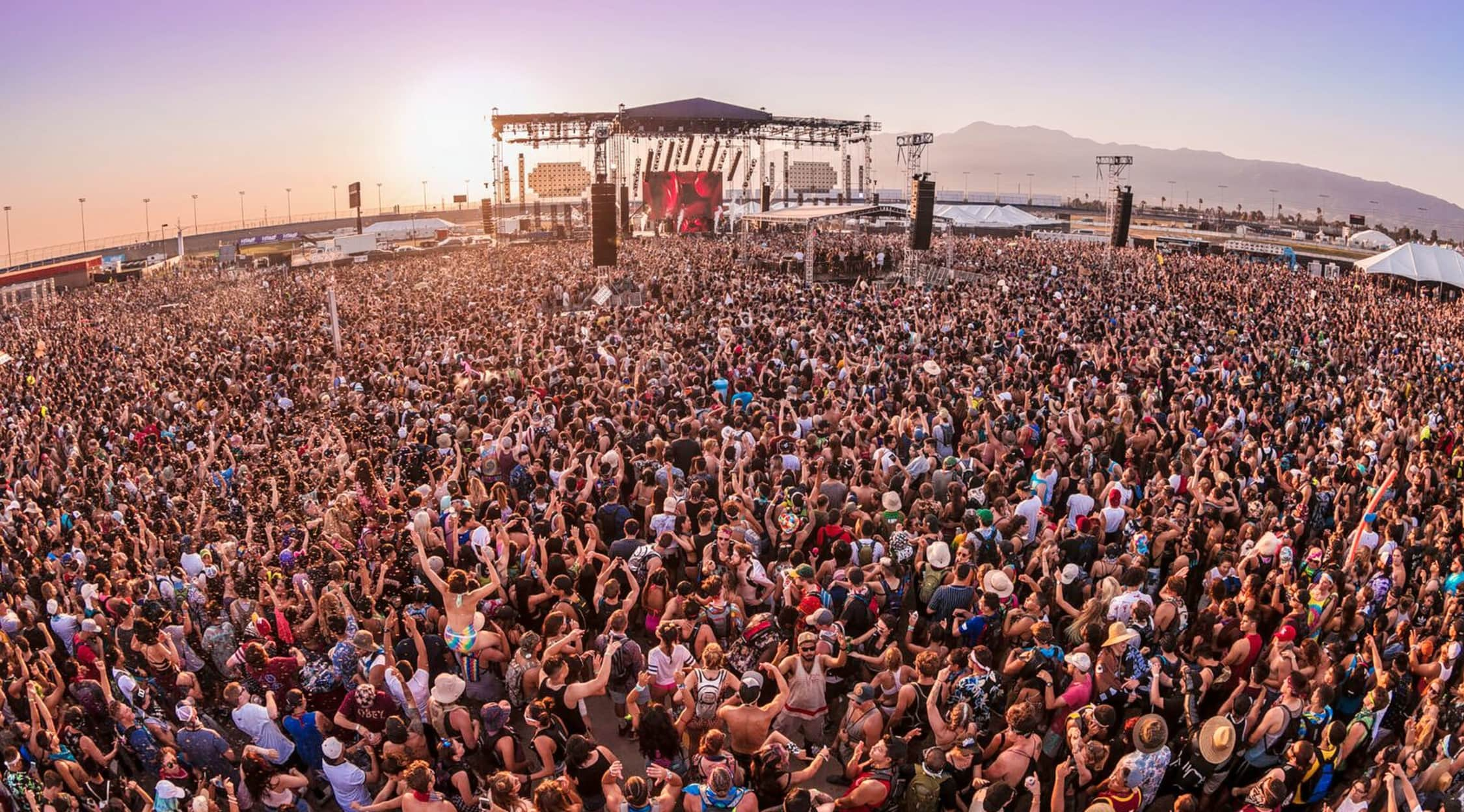 Alive Coverage
American Roots Music Festival Tickets
American Roots Music Festival - The 2015 Event
Live Nation's long-standing quest to add a music festival to Raleigh, North Carolina may have finally been realized--and it may just be the most exciting music festival in the area this year. The inaugural American Roots Music Festival features one of the biggest and most exciting lineups to come through North Carolina this year and is sure to start what will likely become the state's most anticipated music festival off with a bang! Taking over the Walnut Creek Amphitheater, this fall's American Roots Music Festival finds its way to a city known for its energy that simply celebrates the best for two days of nonstop music that will feature some of the most exciting acts in existence today, including: Eric Church; Willie Nelson; Sheryl Crow; Chris Stapleton; Modest Mouse; the Roots; Grace Potter; Edward Sharpe and the Magnetic Zeros; Warren Haynes; the Tedeschi Trucks Band; Greensky Bluegrass; Leftover Salmon; Railroad Earth; and many, many more. Be sure to stay up-to-date on all the latest American Roots Music Festival 2015 info and updates right here at StubHub, your number one resource for all of your online concert ticket needs.
About American Roots Music Festival
Leading off this year's American Roots Music Festival lineup is none other than hometown kid Eric Church, the North Carolina-born and raised fan favorite American country music singer and songwriter. Not only headlining two days worth of extraordinary artists, Church will take the stage both nights, promising to leave an imprint on this festival for years to come. Church, who's been nominated for some 43 country music awards kicked his career off in 2006, releasing his debut album titled Sinners Like Me, which sent four singles into the Billboard Top 20, including top hit "How 'Bout You," "Two Pink Lines," and "Guys Like Me." He came back bigger and better than ever in 2009 with his second album's release, titled Carolina, which produced three more hit singles including "Smoke a Little Smoke" and his first Top 10 hits, "Love Your Love the Most" and "Hell on the Heart." Church's first Number 1 album, however, was his third. Released in 2011 and titled Chief, the album also gave him his first two Number 1 singles, "Drink in My Hand" and "Springsteen." Eric Church recently released his fourth studio album, The Outsiders, in February 2014. It includes a number of new hit singles, including title track, "Give Me Back My Hometown." Off course, kicking off this festival, it will be Church who will be giving it back to his hometown this time.
Also receiving top billing at this year's American Roots Music Festival will be long-time indie rockers Modest Mouse, the Issaquah, Washington superstars that began their trip to the top of the worldwide music scene back in 1992. Treading water and bubbling just under the surface in the mid to late nineties, Modest Mouse achieved critical success at the turn of Y2K, as their breakout album The Moon & Antarctica, which scored a 9.8/10 from online music magazine, Pitchfork Media, was released in 2000. It wasn't until 2004, though, that Modest Mouse finally garnered mainstream success with the release of their fourth studio album, Good News for People Who Love Bad News, which featured the two hits "Float On" and "Ocean Breathes Salty." Later that year, the album was nominated for a Grammy Award for Best Alternative Music Album and "Float On" was nominated for Best Rock Song. Their latest album, Strangers to Ourselves, was released on March 17, 2015.
Of course, not lost in the lineup of superstars is superstar and storyteller Sheryl Crow, who will also be lighting up the stage at this year's American Roots Music Festival. Widely acclaimed and loved internationally, Crow will bring decades of musical excellence to the stage in what is sure to be one of her most exciting performances yet. This Missouri native incorporates elements of pop, rock, folk, country, and blues into each and every album and has always focused on telling a good story. Over her long career, Crow has released eight studio albums, two compilations, a live album, has contributed to a number of film soundtracks, and has even tried her hand at acting. Granted, it isn't her appearances in television that get her fans excited--it's her voice. Crow has sold over 17 million albums in the United States alone over her career and over 50 million albums worldwide. She's also been nominated for 32 Grammy Awards and has gone home with nine. You won't want to miss her performance.
With so many great artists hitting the stage at the Walnut Creek Amphitheater, it's hard to pick a favorite. Perhaps, however, that special spot in your heart is reserved for none other than American icon and legendary all-around artist, Willie Nelson. Born in 1933 and raised by his grandparents during the Great Depression, Nelson wrote his first song at seven years old and joined his first band at ten. Ever since then, he's become one of the most recognized artists in country music. Influencing the genre for generations, Nelson's unique sound uses a relaxed singing style combined with gut-string guitar. His often-nasally voice and off-center phrasing is widely attributed for his wide appeal and is even said to have influenced country music's transitions in the 80s and 90s.
These iconic artists don't even scratch the surface of what you can expect to experience at this year's inaugural American Roots Festival. Artists are still being added to the day and night, nonstop, two-day festival that already includes some of the most well-recognized and electrifying musical artists around.
Previous Artists
You're in for a treat on this one--you have the chance to experience the very first American Roots Festival ever. Not only is it going to be the event of the season, it is likely to be the music event of every year in North Carolina. You're not going to want to miss your opportunity to attend the first instance of what is sure to become a cultural festival music icon.
Trivia
This year's lineup isn't even finished adding yet! With the lineup set to expand and add even more new and exciting artists over the next month, keep checking back to see how the American Roots concert lineup shapes up!
The American Roots Music Festival
Grab your tickets and plan to rock all day and all night because this year's American Roots Music Festival is ready to give you a lifetime in two days as it plans to deliver one of the most heavy-hitting and highly anticipated music festival events of the year. Don't miss your chance to catch several musical legends as they craft live and in the flesh in Raleigh this fall - get your tickets today!
Back to Top