There aren't any Events on the horizon right now.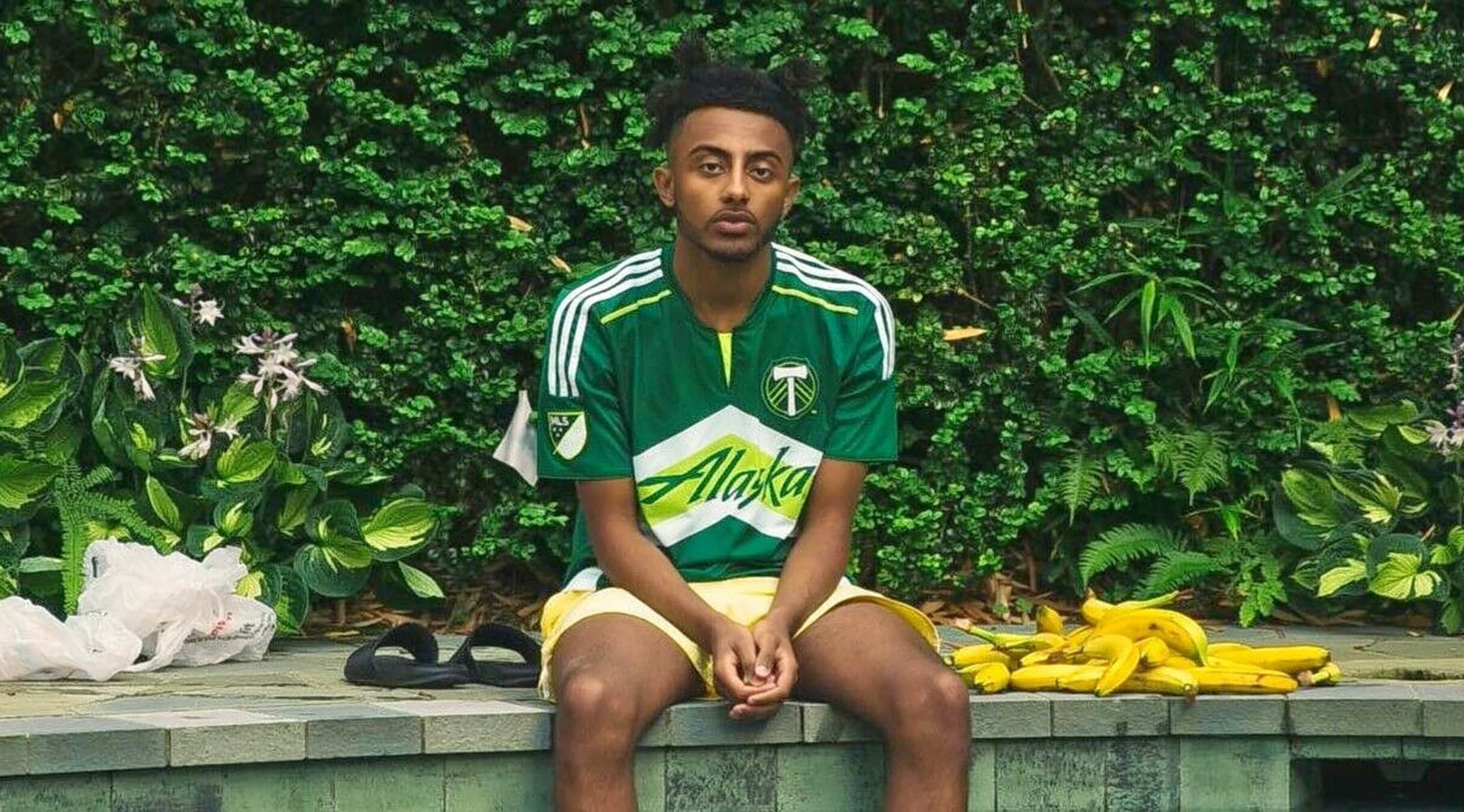 Rovi
Amine Tickets
Amine Tickets
A rapper and singer with a great flow and fantastic pitch, Amine is a shining star in today's music landscape. His work is sensual, personal and overall invigorating. He's seen serious chart success with his song "Caroline." If you want to see just how talented Amine is, you should see him in concert.
Amine Amazes
Amine was born Adam Aminé Daniel in Portland, Ore. His parents came from Ethiopia and Eritrea. His initial aspiration was basketball stardom, but he got a taste for hip-hop later in his high school career. This led to him interning for popular rap outlet Complex while he was in college. To show he was serious about it, he got to work releasing music at a steady clip. Mixtapes Odyssey to Me and Calling Brio as well as his EP, En Vogue, were released. But it wasn't until Amine dropped the arousing single "Caroline" in 2016 that things really heated up. Self-produced, this song became something of a sleeper hit. It reached a peak position at No. 11 on the US Billboard Hot 100 chart. Other singles followed, such as "Baba" and "REDMERCEDES." In 2017, he was chosen as a member of the XXL Freshman Class alongside artists like Playboi Carti, Kamaiyah and XXXTentacion. That same year, he dropped his first album, Good for You. It received good reviews from publications like Pitchfork, HipHopDX and The A.V. Club. It also debuted and peaked at No. 31 on the US Billboard Top 200 albums chart. A mixtape followed in 2018, OnePointFive. The same year, he contributed "Invincible" to the soundtrack for the critically acclaimed animated film Spider-Man: Into the Spider-Verse. Amine has appeared as a musical guest on The Tonight Show Starring Jimmy Fallon and Late Night With Seth Meyers. Artists who have influenced him include Outkast and director Quentin Tarantino.
Where can I buy Amine tickets?
If you want to see Amine live, you should get your tickets at StubHub. The FanProtect guarantee lets you know that your purchase is good and that you'll be helped in case of any problems.
Where can I see Amine?
Amine has one upcoming concert date. He'll be appearing at San Diego's Wonderfront Festival in November. He most recently performed at the Holiday Land Festival in Incheon, South Korea.
What can I expect from Amine?
Amine gives it his all on stage, making him a great concert act. He's full of energy, both in his singing and rapping as well as his movement to amp up the audience. He also does a great job of mixing up his set so that it includes songs that are more recent as well as classics.
How long is an Amine concert?
Amine concerts tend to run for about an hour. His shows are shorter when he's appearing as part of a music festival.
What is Amine's tour setlist like?
Amine's tour setlist consists primarily of tracks from OnePointFive and Good For You. He'll also include singles such as "Campfire" and "REDMERCEDES." The most-played songs at Amine concerts include "Caroline," "REDMERCEDES," "Spice Girl," "REEL IT IN" and "Wannabe."
What covers does Amine perform live?
Amine's most frequent cover is his rendition of the hit single "Wannabe" by the Spice Girls. He's also performed a song that combines elements of TLC's "No Scrubs" and Kanye West's "Gold Digger."
Who has Amine toured with?
Amine has toured with artists such as Buddy, Kayo Genesis and Towkio. He's also performed as an opening act for En Vogue.
Does Amine play encores?
Amine does typically include an encore. This is often a two-song encore consisting of his songs "Caroline" and "REEL IT IN."
Back to Top