There aren't any Events on the horizon right now.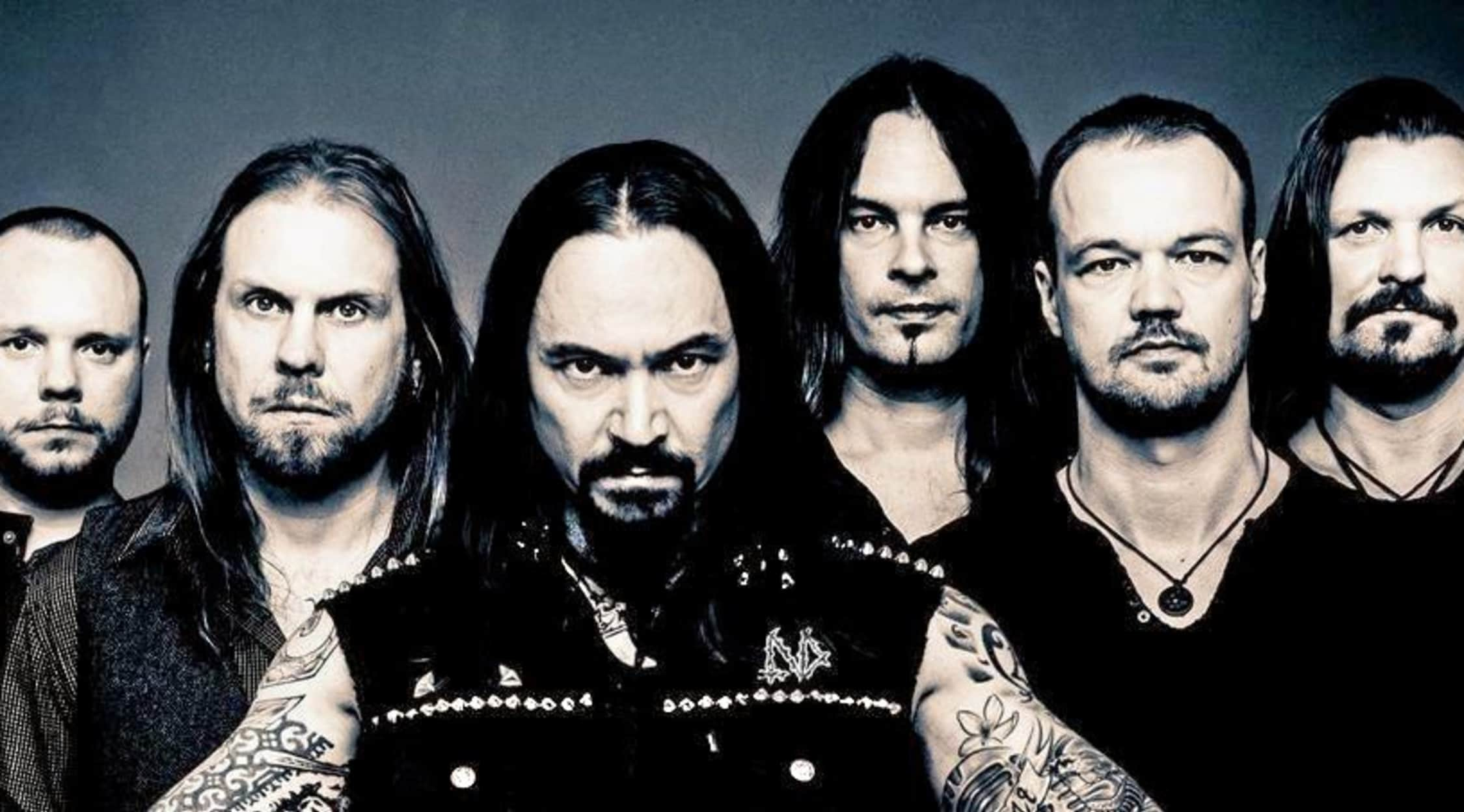 Rovi
Amorphis Tickets
Artist: Amorphis
Members: Jan Rechberger, Tomi Koivusaari, Olli-Pekka Laine, Santeri Kallio, and Esa Holopainen
Genre: International heavy, progressive and folk metal
Roots: Finland
Discography: His Story: Best of Amorphis, The Beginnings of Times, Silent Waters, Eclipse
Hits: "Silent Waters," "Silver Bride," "Death of a King," "Alone," "Sacrifice," "Under the Red Cloud," "Sky Is Mine"
Amorphis Tickets
Epoch songwriter and lead guitarist Esa Holopainen, who's been with Amorphis since its inception in 1990, is heavily influenced by Elias Lonnrot's Kalevala. He weaves Finnish mythology and folklore into heavy metal that evolved from psychedelic and acid rock of the '60s. Amorphis heavy metal in Karelian Isthmus and Tales from the Thousand Lakes released in the '90s is characterized by highly distorted, thick, deep, natural sounds developed in the early '70s. Their early releases were overlaid with intense screaming and feverish death growls. Amorphis mellowed into progressive metal by bringing progressive rock into its metal sound in Skyforger and Elegy released in 2012 or Under the Red Cloud released in 2015. Circle won Metal Hammer's Album of the Year in 2013. Amorphis' folk metal themes portray natural phenomena, seasons and visions within the human mind. Amorphis folk metal efforts released in 2018 include The Beginning of Times, Silent Waters and Eclipse. Buy your Amorphis tickets online today at StubHub.
Finnish Mythology and Folklore
Tomi Joutsen, the groupÕs lead vocalist, reveals deep natural themes with Tomi Koivusaari as backup vocalist. Jan Rechberger on the drums and keyboards and Tomi Koivusaari playing rhythm guitar have also been with Amorphis since its inception. Olli-Pekka Laine adds bass guitar and backup vocal while Santeri Kallio plays keyboards. The Beginnings of Times focuses on the Finnish hero VŠinŠmšinen, an old, wise man with a magical voice. The Beginnings of Times was No. 1 on the Finnish Chart and No. 16 on German Media Charts. Reviewers portray The Beginnings of Times as a "classy blend of death metal and melodic hard rock." Silent Waters focuses on LemminkŠinen, a young hero with red hair from the Kalevala. Tomi Joutsen first appeared with Amorphis in the release of their Eclipse album.
Back to Top
Epic events and incredible deals straight to your inbox.