ANASTASIA THE MUSICAL KANSAS CITY
Anastasia The Musical Kansas City
Anastasia The Musical Kansas City Tickets
We didn't find anything nearby, but here's what's happening in other cities.
There aren't any events on the horizon right now.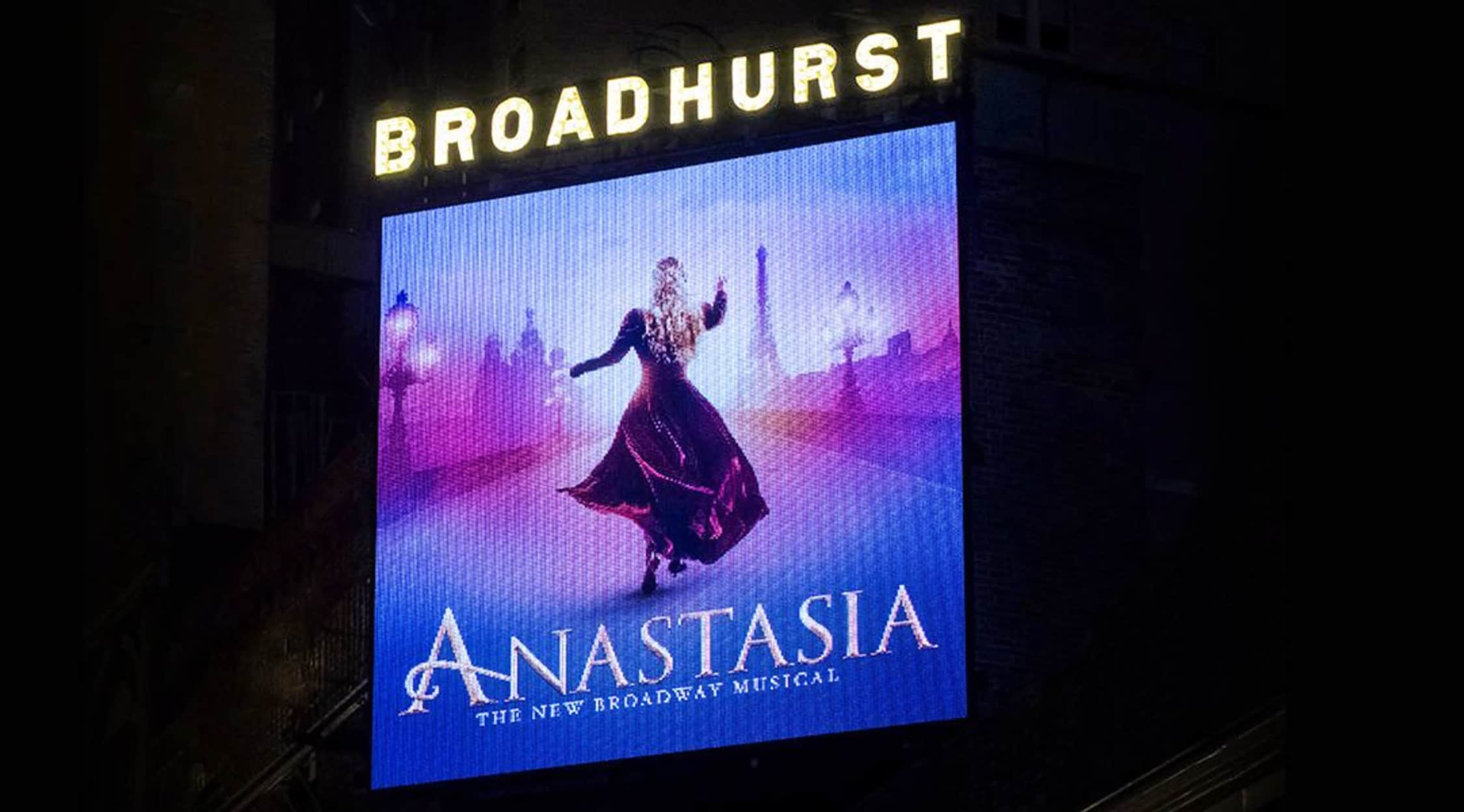 Alamy
Anastasia The Musical Kansas City Tickets
Anastasia The Musical Kansas City Tickets
While it's based on the 1997 Disney movie, Anastasia The Musical has developed its own generation of fans. The first reading for this stage production occurred in 2012. After years of development, the musical debuted May 13, 2016, at the Hartford Stage in Connecticut. The production's success led it to Broadway, where it opened on Apr 24, 2017. Anastasia The Musical's run on Broadway earned it a national tour that kicked off in October 2018. The national tour is scheduled to travel through North America throughout 2019 and 2020.
Journey to the Past
Written by Terrence McNally, Anastasia The Musical combines a dramatic story with a magical journey of self-discovery. It opens with the beginning of the Bolshevik revolution in which the last Tsar of Russia, and his entire family, were killed in their palace. Some Russian people held out hope that at least one of the family members survived and would rise up again. The story then moves to two con men who are trying to find a girl who looks like Anastasia to exploit for their own benefit. They meet a street sweeper named Anya, who bears an uncanny resemblance to Princess Anastasia. More things are revealed to them, and Anya begins to realize that she may actually be Anastasia. Anya then travels through Russia and France to discover who she truly is, but her trip is not easy since an obsessed Bolshevik general is always only a few steps behind her.
Where can I buy Anastasia Kansas City tickets?
If you're interested in buying Anastasia tickets, search StubHub. It's easy to make purchases at the world's largest ticket marketplace.
How is Anastasia the musical different from the Disney animated movie?
The Anastasia stage production deletes the film's villain, Rasputin, and virtually all supernatural elements of the story. The musical also gives the audience a deeper look into Dmitry's back story, which was not explored in the movie. Additionally, the musical features six songs from the movie's soundtrack as well as more than 12 new songs that were written for the musical. These new numbers include, "Land of Yesterday', "In My Dreams," and "My St. Petersburg."
Who is on the Anastasia tour cast?
The cast of any Broadway touring production often varies from performance to performance. However, Anastasia has a stellar touring cast that has performed together throughout 2019. The cast is led by Lila Coogan, who plays Anya. Some of the other performers include Jake Levy as Dmitry, Jason Michael Evans as Gleb and Joy Franz as the Dowager Empress.
What shows are similar to Anastasia?
Multiple Broadway productions are similar to Anastasia. Les Miserables is similar because it depicts personal stories that unfold during historical events: Anastasia during Russia's Bolshevik Revolution and Les Miserables among small rebellions in 19th-century France. Additionally, the Broadway version of Aladdin is similar because it also takes a popular animated movie and adapts it to the stage.
Who wrote the Anastasia musical?
The Anastasia stage production's book was written by Terrence McNally. The music was written by Stephen Flaherty with lyrics by Lynn Ahrens. Flaherty and Aherns also wrote the music for the 1997 animated feature film.
Where has Anastasia played in Kansas City?
The Anastasia tour visited Kansas City's Music Hall venue in March 2019. To see where the tour is headed next, check the listings at StubHub.
Who designed the costumes for Anastasia?
The Anastasia tour production brings some unique period costumes to new audiences. These costumes reflect the wardrobes of multiple classes of early 20th century Russia and France. Costume designer Linda Cho was tasked with the responsibility of accurately, and practically, portraying costumes that varied from Kings and Queens to peasant street sweepers.
Back to Top
Epic events and incredible deals straight to your inbox.