ANASTASIA THE MUSICAL SAN FRANCISCO
Anastasia The Musical San Francisco
Anastasia The Musical San Francisco Tickets
We didn't find anything nearby, but here's what's happening in other cities.
There aren't any events on the horizon right now.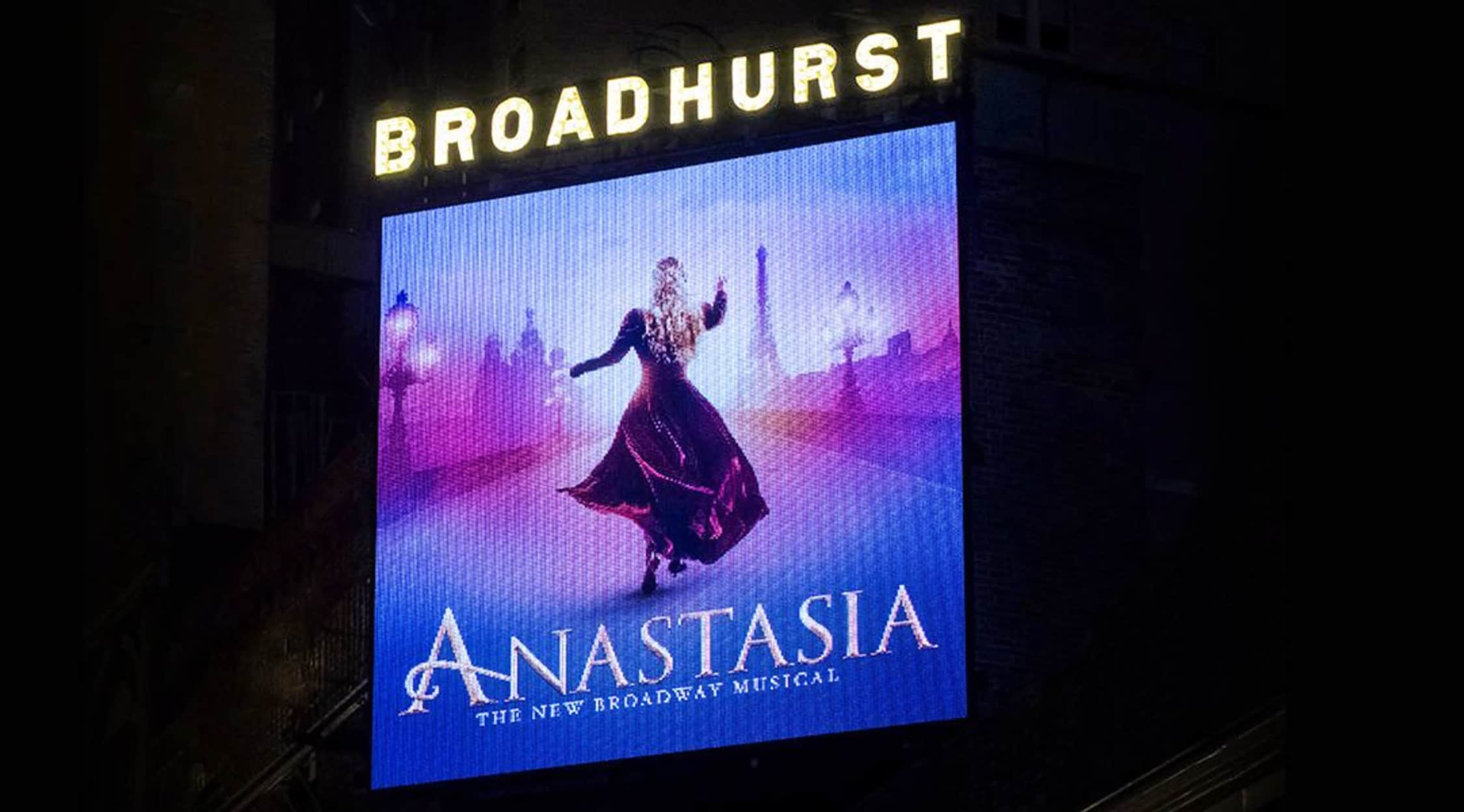 Alamy
Anastasia The Musical San Francisco Tickets
Musical: Anastasia The Musical
Genre: Stage musical
Creators: Lynn Ahrens, Stephen Flaherty and Terrence McNally.
Notable Original Broadway Cast Members: Christy Altomare, Derek Klena, Ramin Karimloo, Mary Beth Peil and Zach Adkins
Premiere: 2016
Select Songs: ÒOnce Upon a December,Ó ÒIn My Dreams,Ó ÒMy Petersburg,Ó ÒJourney to the Past,Ó ÒIn a Crowd of ThousandsÓ and ÒEverything to WinÓ
Anastasia The Musical San Francisco Tickets
Anastasia The Musical follows Anya, a young woman suffering from amnesia. In the hopes of finding the family she cannot remember, Anya sides with two charming con men, Vlad and Dmitry, who take a liking to her after they see her resemblance to the Grand Duchess Anastasia of Russia. As time goes on, and Anya learns to become a princess, her memories come flooding back, and she realizes that she might actually be the Grand Duchess. Along her journey, she falls for Dmitry, learns about her past and finds courage and strength to overcome hardships. This heartwarming, funny and romantic musical is a hit with audiences. With lyrics by Lynn Ahrens and Stephen Flaherty, who are known for their work on Ragtime, Suessical and Once On This Island, Anastasia The Musical has a soaring, emotional score. It features songs such as ÒOnce Upon a December,Ó ÒMy Petersberg,Ó ÒJourney to the Past,Ó ÒEverything to WinÓ and ÒIn My Dreams.Ó You will have everything to win when you get Anastasia The Musical tickets at StubHub.
Journey to the Past: A Short History of Anastasia The Musical
Inspired by the legend of Grand Duchess Anastasia Nikolaevna of Russia, who for years was said to have escaped her familyÕs execution, Anastasia The Musical has a rich history, not unlike that of the character Anya. After a reading in 2012, a workshop in 2014 and the stage production premiere in 2016 at the Hartford Stage, the musical premiered at the Broadhurst Theatre on Broadway in 2016. Fans of the 1997 film, which shares its name, as well as new ones, have embraced Anastasia The Musical. The 1997 film had Meg Ryan, John Cusack, Kelsey Grammer, Bernadette Peters and Angela Lansbury in lead roles. The featured song, "Journey to the Past," which was sung by Liz Callaway, was nominated for the Academy Award for Best Original Song. In addition to multiple productions around the world, the Anastasia The Musical tour can be seen across the U.S., including at San FranciscoÕs Golden Gate Theatre.
Back to Top