We didn't find any Events nearby, but here's what's happening in other cities.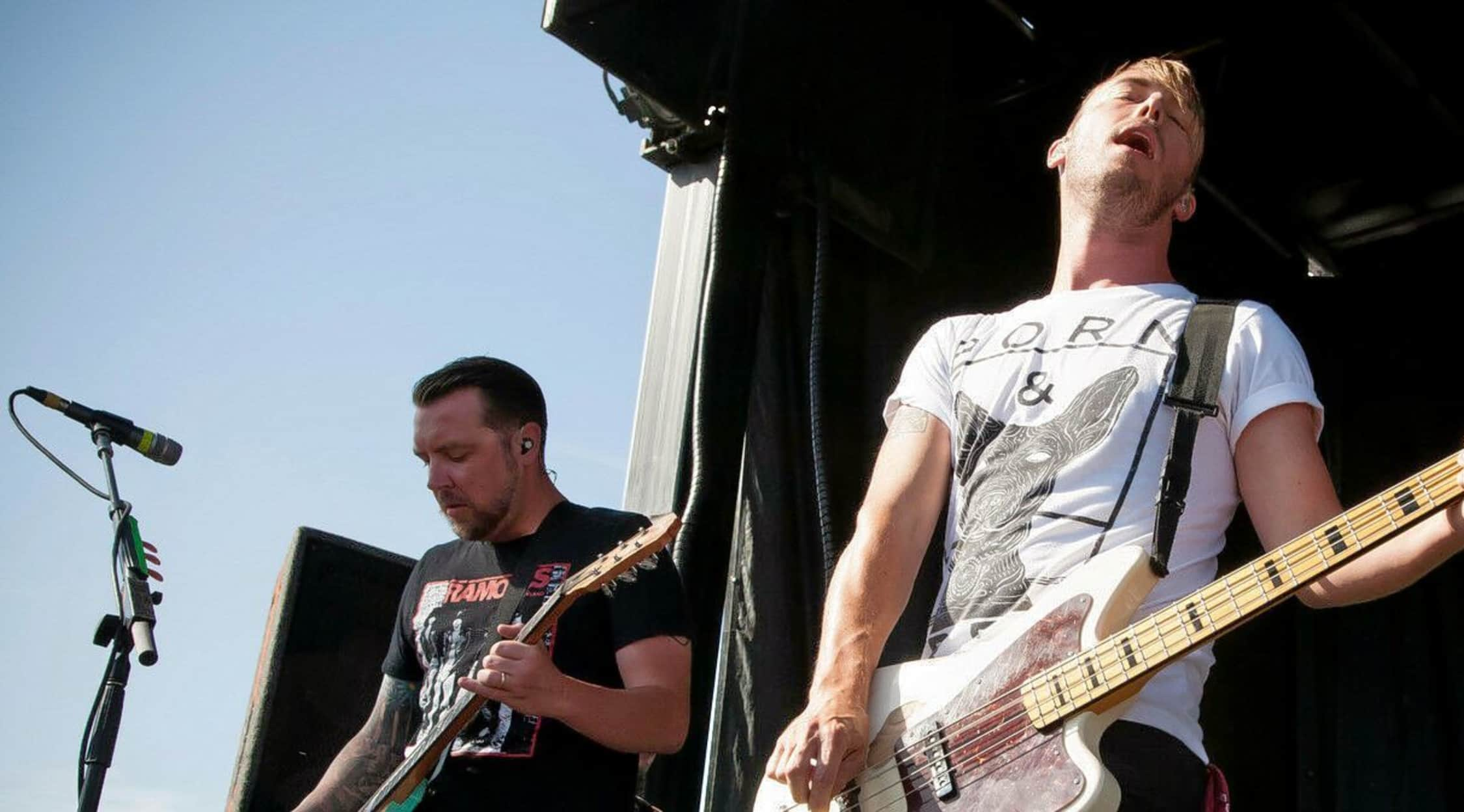 Alamy
Anberlin Tickets
Anberlin Concert Schedule
Anberlin is an alternative rock band that has been stealing the hearts of music lovers all over the world since the early 2000s. For over a decade, Anberlin has been bringing major alt-rock hits like "Feel Good Drag" and "Paper Thin Hymn" to stages around the world, yet all of this is coming to an end. Anberlin has announced their breakup and their final tour, so if you are a fan of Anberlin, you have one last chance to see them perform live in concert! This is definitely one band you shouldn't miss seeing in concert, as Anberlin knows how to amaze and captivate their fans no matter where they step out on stage. Catch Anberlin in action for one last final hurrah and grab your tickets to one of their upcoming shows right here on StubHub!
Anberlin's final tour is coming to an end, but there are still a few shows left that you should definitely try to catch! This November, Anberlin will be performing their final shows in Cleveland, Charlotte, Atlanta, Fort Lauderdale, Saint Petersburg, and Orlando. These shows are bittersweet for the fans, because while they are sure to be phenomenal live rock shows, they are probably also some of the last shows that Anberlin will perform. So if you want to catch this widely beloved alternative rock outfit in concert one last time, head to StubHub as soon as possible to secure your tickets. This band definitely knows how to put on a fantastic live show, so don't miss out and check out StubHub's ticket selection today!
Anberlin Background
Anberlin is comprised of Stephen Christian, Deon Rexroat, Joseph Milligan, Nathan Young, and Christian McAlhaney. The band's origins date back to the late '90s when Rexroat and Christian first met and decided to form a punk band, which they called SaGoh 24/7. Milligan and Young also joined the crew, and the band started working on their first couple of albums, which led to the band's labeling as a Christian band. SaGoh 24/7 failed to achieve success, and the band members decided to evolve the band into something a bit different, and thus Anberlin was born. After signing with Tooth and Nail Records, Anberlin got to work on their debut album, Blueprints for the Black Markets, which was released in 2003. Their first album was deemed a success, selling over 60,000 copies thanks to their hit single, "Readyfuels". Their second album fared even better, though, as Never Take Friendship Personal (2005) made its way onto the Billboard 200. This breakthrough solidified Anberlin's rising fame in the alternative rock world, and this electrifying rock outfit was only getting started.
Year after year, fans could count on Anberlin to put on phenomenal shows and release knockout music, which is why Universal Republic decided to sign the band in 2007. With a major label at their side, their next album, New Surrender, peaked at number 13 on the Billboard music charts, making it their highest charting album to date. The band continued to climb to the top of the alternative rock scene, amassing fans wherever they performed. There is no denying the fact that Anberlin can crank out some phenomenal tunes, and they have enjoyed incredible crossover success in the mainstream music world and in the Christian music world. While Anberlin does not classify themselves as a Christian band, their subject matters and uplifting lyrics have earned them the title of one of the best contemporary Christian bands of all time. Now it's your turn to see this red-hot rock group live in concert—grab your Anberlin tickets on StubHub today!
Biggest Hits
Over the course of their career, Anberlin has released seven studio albums, two compilation albums, and 10 singles. Nearly all of their albums have scored high charting positions in the US and even Australia, making them one of the highest-selling Christian outfits of all time. Some of Anberlin's most popular songs include "Readyfuels", "A Day Late", "Paper Thin Hymn", "Feel Good Drag", "Breaking", "True Faith", "Impossible", "Closer", "Someone Anyone", "Self-Starter", and "City Electric".
There is no denying the fact that Anberlin has achieved monumental success over the years, and now it's your turn to see them perform live in concert! Grab your Anberlin tickets on StubHub today!
Trivia
In 2011, Anberlin opened for Thirty Seconds to Mars on their Closer to the Edge tour.
The Experience
Anberlin has become one of the most beloved alternative rock outfits in the world, which is why countless music fans have been mourning the impending loss of this incredible band. Don't miss this one last chance to see Anberlin perform in concert before they disband—catch Anberlin rocking out during their final tour by buying your tickets on StubHub today! But hurry—their final shows are right around the corner, and you definitely don't want to miss the opportunity to see Anberlin one last time!
Back to Top