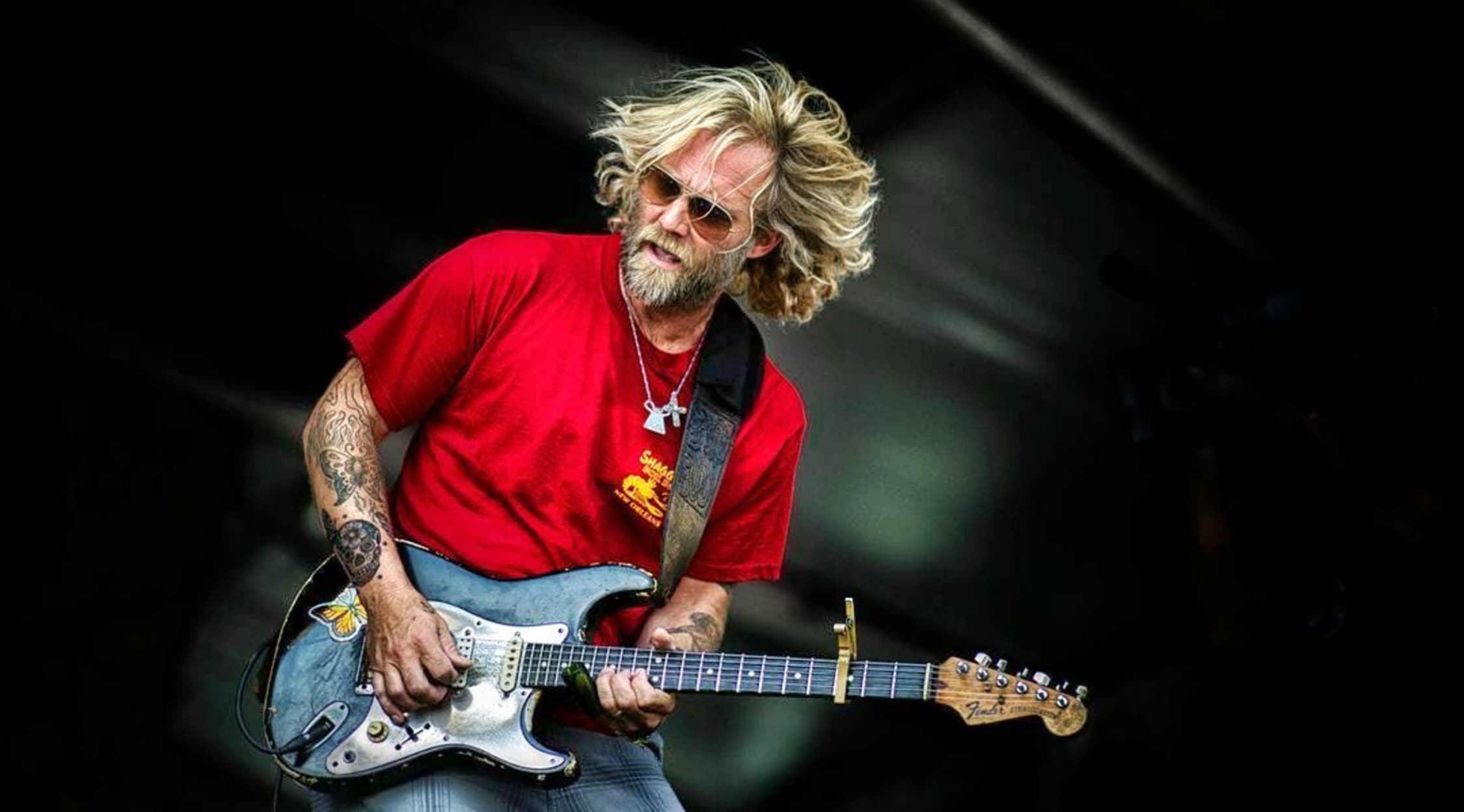 Rovi
Anders Osborne Tickets
2014 Schedule
Now's your opportunity to see the spellbinding rock-blues musician Anders Osborne as he gets ready to head out on a trek across the nation this year! This awe-inspiring crooner has been wowing audiences for years, and here's your chance to see him show off his unique skills in a town near you! Rock and blues music fans from all over the world are flocking to see this fabulous musician work his magic. Few things are more delightful than seeing a majorly talented singer-songwriter perform some of his biggest hits on a live stage. Click right over to StubHub as early as you possibly can, because tickets to see a stunning live show like this one are sure to sell like hotcakes. Snap up your concert tickets at StubHub to see this majestic performer light up a stage!
In 2014, Osborne will stop in cities such as Thornville, OH, and many others to be announced. Check to see if one of these upcoming dates works with your schedule! Once you find a live show that works for you, pencil it in as far in advance as possible.
Tickets are guaranteed to be a hot commodity for a live performance from a fantastic musician like this one. Act now so you can get ahead of all the other concertgoers who are scrambling to score tickets. Secure your spot now before they're all sold out!
Once you find a show to attend, be sure to order your seats fast. Since tickets to see this performer are such a hot seller, you can bet that there are going to be lots of people snatching them up, so here's your opportunity to reserve yours before time runs out. So don't wait another minute longer—book a pair of tickets right away with just a click of a button!
Don't pass up a chance to take a break from everyday life to enjoy a spectacular night out at a live show! Few things can compare with the excitement of watching a magnificent concert take place on a big stage in front of you. No matter which show you're seeing, a night of entertainment simply can't be beat. Live gigs like this one have dazzled audiences for years, and they always sell out in a heartbeat. Head on down to a venue near you to catch a live show, and you're sure to have an absolute blast! You definitely won't want to pass up a chance like this. Plus, buying a pair of tickets at StubHub is a piece of cake. All it takes is a click of a button! Also, StubHub offers some of the most competitive prices out there, and there's nothing like finding a great bargain to see a phenomenal show like this one. At StubHub, you can snag some of the very best deals out there, so get your hands on one of them while the chance is in front of you! When you find a tour date and price that works for you, click on through to order your concert tickets in a matter of seconds. There's no time to waste, so be sure to act now!
Live Show Experience
If you want to see an exhilarating show that will have you grooving along to some amazing music, make sure you check out Anders Osborne's upcoming slew of tour dates! This majestic music man will keep you on your feet, and you'll want to bring a few of your loved ones along to enjoy his incredible sounds. You'll be humming his infectious songs to yourself days after the show is over. Don't miss this one-of-a-kind experience! Order your tickets today, and be there for every exciting moment!
At StubHub, you can always count on finding the very best seats available to the live show of your choice, whether it's a rock concert or a comedy show. Plus, it couldn't be easier to snag a pair of seats for an electrifying night out. You can even set up an alert, so that you're always in the know about the latest concert dates and venues for your favorite red-hot artist. Tickets to catch a show featuring this breathtaking musician are on sale right this minute! Hurry, because tickets to see a fabulous live show won't last too long, so make sure you get your hands on these tickets while you still can. Bring a few of your friends along, and get ready to be blown away by a truly unforgettable performance! Book your seats while there's still some on sale, just by clicking a button! Do it before they're all gone and you miss out on all the fun!
Trivia
When Anders Osborne began playing guitar as a teen, his biggest musical influences were Bob Dylan, Neil Young, Jackson Browne, and Joni Mitchell.
About
Hailing originally from Sweden, Anders Osborne is a singer-songwriter who is known for his electrifying rock-blues tunes. His songs also provide a blend of soul, funk, and R&B.
Breakthrough
In 1995, Osborne released the album Which Way to Here, which spawned the two top-five singles "Favorite Son" and "Pleasin' You."
Back to Top