There aren't any Events on the horizon right now.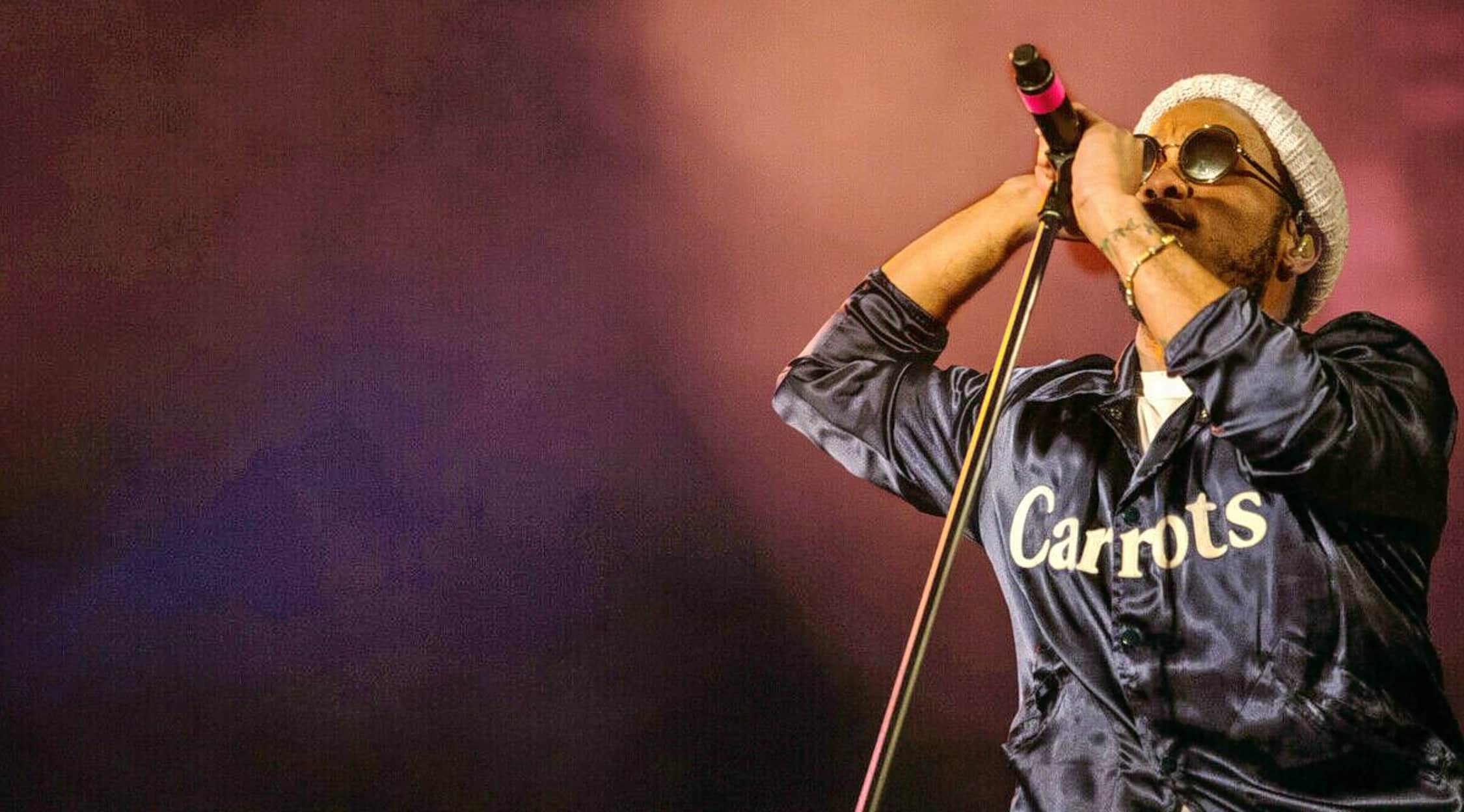 Alamy
Anderson .Paak Tickets
Anderson .Paak Tickets
An Oxnard, Calif., singer, rapper, songwriter and music producer, Anderson .Paak rose to stardom with his covers of blues and R&B songs. Due to this success, he released an album full of covers in 2013 titled Cover Art. The album is a reinterpretation of songs made by white American singers into classic tunes enjoyed by African Americans. It includes references to genres like jazz, soul and funk. In 2016, he released his debut album, Venice. The album produced two hit singles, "Drugs" and "Miss Right." The singer-rapper's road to stardom continued as he was tapped to join legendary rapper Dr. Dre and rapper-record producer The Game on their respective albums. Since his debut, the California-born recording artist has continued to release chart-topping singles and albums. He debuted his second album, Malibu, in 2016, followed by Oxnard in 2018 and Ventura in 2019.
Fatherhood for Anderson .Paak
Known as Brandon Paak Anderson off stage, Anderson .Paak said in an interview that fatherhood made a huge impact on his life. The "Bubblin'" singer said that not only did it influence his work as an artist, but being a father changed his whole life. He explained that it stems from the fact that there's someone who's depending on him. He added that being a father and a family man turned a switch in him. It made him more persuaded to pursue his musical dreams and make a better life for his family. On how his family influences the music he makes, .Paak shared that they're always on hand and influencing his work. He confessed that his son and wife were among those were responsible for choosing the tracks that would be included in his 2019 album. He joked that if his wife doesn't like a song, it's definitely not going into the album.
Where can I buy Anderson .Paak tickets?
An online ticketing platform for all kinds of events, you can find any ticket you need at StubHub. Considered as one of the leading ticketing platforms in the world, it sells tickets for sporting events, concerts, plays and other live entertainment events.
What are some hit songs from Anderson .Paak?
Anderson .Paak has several chart-topping songs under his belt. His singles aren't only performing on the US charts but also on charts around the world. He's popularly known for his songs "Tints" with singer Kendrick Lamar, "Am I Wrong?" that features ScHoolboy Q, "Til It's Over," "King James," "Who R U?" and "Make It Better" featuring Smokey Robinson.
Is he doing a concert tour in 2019?
Yes, he started his Andy's Beach Club World Tour in February 2019. He has since performed in San Francisco, Chicago and Toronto.
What songs does he perform on tour?
On the Andy's Beach Club World Tour, the Californian singer-rapper performs all his most beloved hits from his Beach Series albums, including "The Chase," "Bubblin'," "Who R U?" "Might Be," "Anywhere" and "Come Down." He also performs some covers, including "Beauty & Essex" by The Free Nationals "Glowed Up" by Kaytranada and "Suede" by NXWORRIES.
Is Anderson .Paak performing at music festivals this summer?
Yes, he will be performing at several music festivals across the country this summer. He will be at the Outside Lands Music Festival that will be held from Aug. 9-11, 2019, and the Made in America Music Festival from Aug. 31-Sept. 1, 2019.
What can I expect from an Anderson .Paak concert?
Concertgoers should expect a fun show at every concert headlined by singer-rapper .Paak. His 2019 concert tour not only features .Paak, but he also brings most of his frequent collaborators on stage to perform his hit songs.
Back to Top