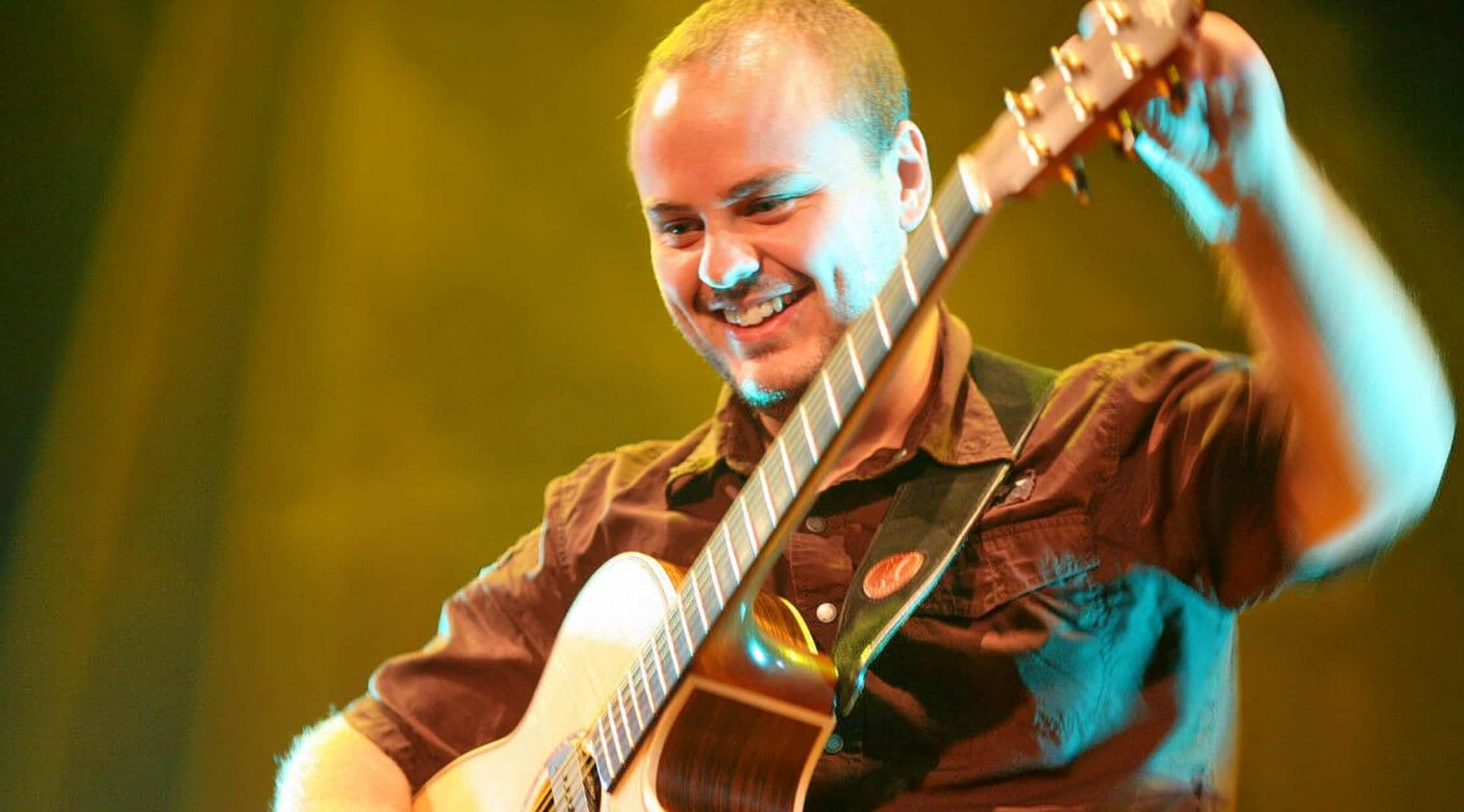 Rovi
Andy McKee Tickets
Andy McKee Schedule
Andy McKee is making his rounds again on tour, weaving his way across the United States. There are multiple shows to catch this American fingerstyle guitar player take the stage. Some of the venues include: Bottleneck in Lawrence, Kansas; House of Blues New Orleans in New Orleans, Louisiana; B.B. King Blues Club and Grill in New York, New York; World Café Live Philadelphia, Philadelphia, Pennsylvania; Ponte Vedra Concert Hall in Ponte Vedra Beach, Florida; and the Aladdin Theater Portland in Portland, Oregon. While these venues are only a few of the many spots you may catch this one-of-a-kind act, it is a good indication that most of the United States doesn't have to travel too far to partake in a night of Andy McKee in concert.
About Andy McKee
Andy McKee is a native Kansas who was born in the states capital, Topeka. At the age of 35, he has become one of the world's finest and most renowned acoustic guitar players. Over the years, Andy McKee has released solo albums and shared his music on YouTube.
When Andy McKee was 13, his father bought him a Aria nylon string guitar that introduced him to the instrument. He was not keen on guitar lessons and started to teach himself how to play by covering Metallica, Eric Johnson and Joe Satriani. At the age of 16, Andy McKee saw Preston Reed perform live which inspired him to by Reed's instructional tapes to learn new acoustic guitar techniques. Andy McKee convinced his mother to allow him to focus on guitar instead of attending high school, so he got his GED. As his guitar playing progressed, Andy McKee started to find new influences in Michael Hedges, Billy McLaughlin, Pat Kirtley and Don Ross.
After more years of honing his skill, Andy McKee released his first independent album, Nocturne. The album is no longer available as there were only 1000 copies produced. The same year, he won third place in a national Fingerstyle Guitar Contest. In 2004, Andy McKee released his second album, Dreamcatcher. On this album, he covered Toto's song, "Africa." He continued to win competitions and started to make YouTube videos that began to find popularity.
Andy McKee Breakthrough
One of the breakthrough moments for Andy McKee is after having been seen in several YouTube videos that became popular. It was the third album, Art of Motion, which was accompanied by more followers and success on YouTube and ultimately launched him into commercial success. Andy McKee became more and more popular due to YouTube and started to tour in 2007 before returning to the studio to record Gates of Gnomeria. By this point in his career, he was playing as a Candyrat Records artist and started to play with other musicians on the label. There were two more albums that followed: Common Ground (an EP) and Joyland. Common Ground was released in digital format only and was released with videos available on iTunes. After spending much of 2009 and 2010 touring, he made released Joyland. The album was inspired by the old amusement park in Wichita, Kansas that closed in 2004, after having opened in 1949. He has played with Prince during Purple Rain in concert. What is impressive about time spent playing a few shows with Prince is that the legend discovered him on YouTube. While it is not the most traditional way to work with such a renowned artist, it is a reminder that it can happen for anyone with talent and is willing to put oneself out there. He has also collaborated with Josh Groban on a Christmas album that made it on the Billboard 200 in the United States and contributed to Lee Ritenour's String Theory that also included Slash, Neal Schon, Tal Wilkenfeld and Mike Stern.
Andy McKee Trivia
Andy McKee refers to himself as "just this guy from Topeka, Kansas who kind of blew up on the Internet about a week before Christmas." This guy has made appearances on Woodsongs and Last Call with Carson Daly.
Andy McKee has spoken out against illegal downloading on sites, "If you really appreciate what I am doing, buy a CD legitimately so I can continue to compose music." The music industry has definitely changed with the advancements of technology and the ease of accessing music that is considered great and loved. While Andy McKee got recognized by freely sharing his wonderful sounds with the world, it is finally his time to focus on making more of his amazing music to play live shows for his fans.
Andy McKee Live Show Experience
Andy McKee's live show experience is quite impressive to see as he has a unique style of playing guitar and has spent many hours honing not only his technique but the sound. One can definitely get a glimpse of his diverse influences while he is on stage. Some of those influences are Metallica, Don Ross, Peter Gabriel, Pantera, Toto, Imogen Heap, Eric Johnson and more. He is incredibly talented and had an early interest in metal that can still be experienced in in acoustic sets on stage.
Back to Top
Epic events and incredible deals straight to your inbox.