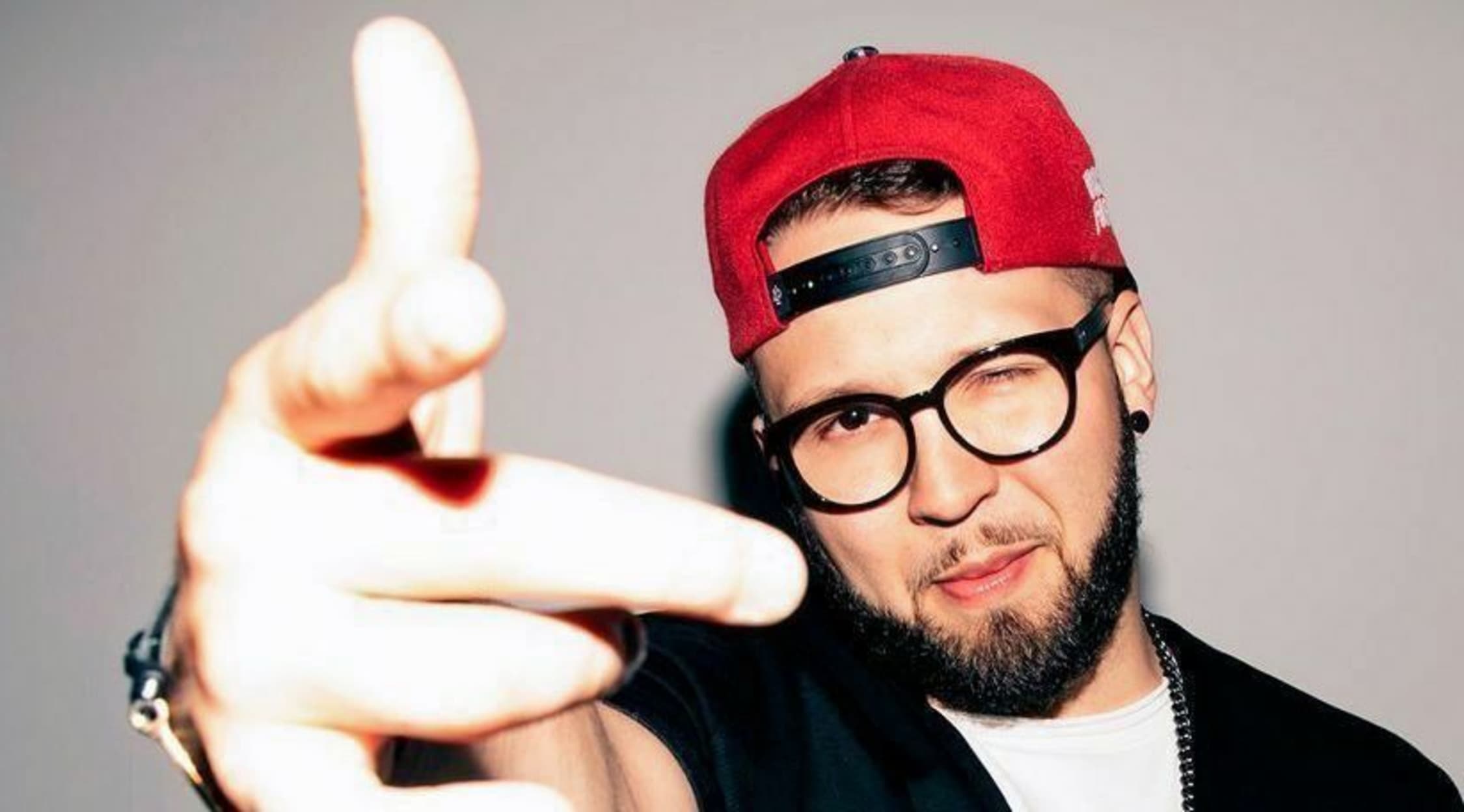 Rovi
Andy Mineo Tickets
Andy Mineo - The 2015 Tour
New York City's own American Christian Hip Hop artist Andy Mineo is taking the Christian rap game by storm and making bigger and better waves than ever before, hitting the road with some of his biggest tour dates yet. Don't miss Andy Mineo as he rhymes his way into a city near you, with many stops including Denver, CO; Des Moines, IA; Saint Paul, MN; Chicago, IL; Grandville, MI; Detroit, MI; Louisville, KY; Indianapolis, IN; Cleveland, OH; New York, NY; Philadelphia, PA; Silver Spring, MD; Charlotte, NC; Atlanta, GA; and many, many more. Don't see the Andy Mineo 2015 Tour making its way to a location near you? Don't get upset just yet and keep checking back because Andy Mineo is always adding new and exciting tour events at locations all throughout the United States. His current dates are just a taste of the bigger and better things to come for this highly-talented and highly-touted Christian rapper--a small taste of what just might be the hottest Andy Mineo tour of his career so far. Stay up to date on all of Mineo's latest updates and most up-to-the-minute concert info right here at StubHub - your number one resource on the web for all of your online concert ticket needs!
Andy Mineo will be heading out to ignite his fanbase by kicking things off in none other than the Summit Music Hall in Denver, Colorado. The ex-dance club, the Summit Music Hall is the place to be to catch some of the most exciting live music in Lower Downtown Denver, complete with a balcony overlooking the city. Mineo will be taking the stage in Denver in October and will officially begin his heavy-hitting tour by putting on the Summit's best live show of the year before packing up and heading out to Iowa, as Andy Mineo will begin making his way through the Midwest, up North, to the North East, and finally to the South East.
As he makes his way across the United States, be sure to find Andy Mineo as he stops in Chicago, Illinois to rock the mic at the House of Blues, one of the absolute top venues to catch live music in Chicago. Of course, his stop in Chicago isn't the only one to look forward to as immediately following, he'll find his way to one of the biggest churches in North America, the Resurrection Life Church in Grandville, Michigan. The venue, which holds thousands, will welcome Mineo as he not only preaches the gospel to thousands of fans, but also takes them on a ride they'll never forget as he continues to hone his prowess over his lyrical flow and pageantry.
Mineo won't be stopping there, though, as he continues his trip up the East Coast to his hometown in New York, New York at Irving Plaza, a 1,025-person ballroom hall, one of the world's most renowned live music halls. Andy Mineo is sure to rock the house as he'll be making his way back home, where he'll have the opportunity to once again play in front of those who were his very first fans.
Andy Mineo's 2015 tour will be wrapping up in late November at the Center State Theater in Atlanta, Georgia, one of the central hubs of America's most elite rappers. While the venue itself boasts award-winning acoustics and amenities, it will be Mineo's show that is sure to keep its audience in awe. If you miss any of his earlier shows, the final show in Atlanta is the definitely the one you will not want to miss, as Andy Mineo will take the same stage as acts such as Elton John and Jamie Foxx--where he is sure to light it on fire and keep it ignited all night long.
Whether you're catching him lighting up the biggest amphitheaters or rocking with him in the more-personal live venues, the Andy Mineo 2015 tour is a must-catch music event that has fans of every background buzzing with anticipation. Prepare yourself now to get down with Andy as he makes his way to a venue near you!
About Andy Mineo
Originally from Syracuse, New York, Mineo got his start working as a producer at Henninger High School in Upstate New York. After graduating, Mineo attended the City College of New York and after finishing up there, he joined hip-hop group Fat Camp. The group opened for major acts such as Jadakiss, The Roots, and Common. Later, however, after moving to New York City, Andy Mineo found himself in what he termed a "weak spiritual condition" and thus closed down his production studio in order to re-dedicate his life to Christ and restart his career. After finding himself, he immediately burst onto the scene in 2009 with the release of his first mixtape, Sin is Wack. While the mixtape put him on the map, it wasn't until he provided hook vocals for Lecrae's "Background" and began collaborating with other rappers helped him hit it big. After a few years of releasing singles and mixtapes, Andy Mineo released his first full-length studio album, Heroes for Sale, in 2013. He followed that up with an EP, Never Land, in early 2014.
Still a skilled producer, however, Mineo created "Saturday Morning Car-Tunez," a four-part web series in which Mineo remixed classic hip-hop songs. Later, he helped produce Sheena Lee's single "Destiny," in which he was a featured performer and later aided DJ Official in producing Lecrae's "Power Trip," where he was also a featured performer, from the album Gravity, which won the Grammy for 2013's Best Gospel Album. With plans to release his second full-length album, Uncomfortable, in September of 2015, Andy Mineo is showing no signs of slowing down as he continues to take the world by storm.
Previous Hits
While Mineo has never had any singles top the charts, he's definitely made an impact with a few tracks since 2009. His first full-length album, Heroes for Sale, however, remains his most successful to date, right ahead of Saturday Morning Car-Tunez. His second full-length album, which releases in September, remains the most anticipated album of his career.
Trivia
Andy Mineo was raised in a single-parent home in Syracuse, New York, but his faith can be attributed to his older sister, who worked as a counselor at a Christian camp and helped him convert to Christianity.
Also, after joining rap group Fat Camp, Mineo helped the group win a song contest for WJPZ-FM that helped sign them to Syracuse University's Marshall Street Records.
The Andy Mineo Concert Experience
Prepare to be knocked up a notch and removed from your seat as Andy Mineo gets your bobbing your head to the beat as he delivers punch after punch of non-stop hits and unbeatable musical talent. Don't miss this larger than life stage presence and catch some of the Mineo's hottest tracks live and in the flesh - get your tickets today!
Back to Top