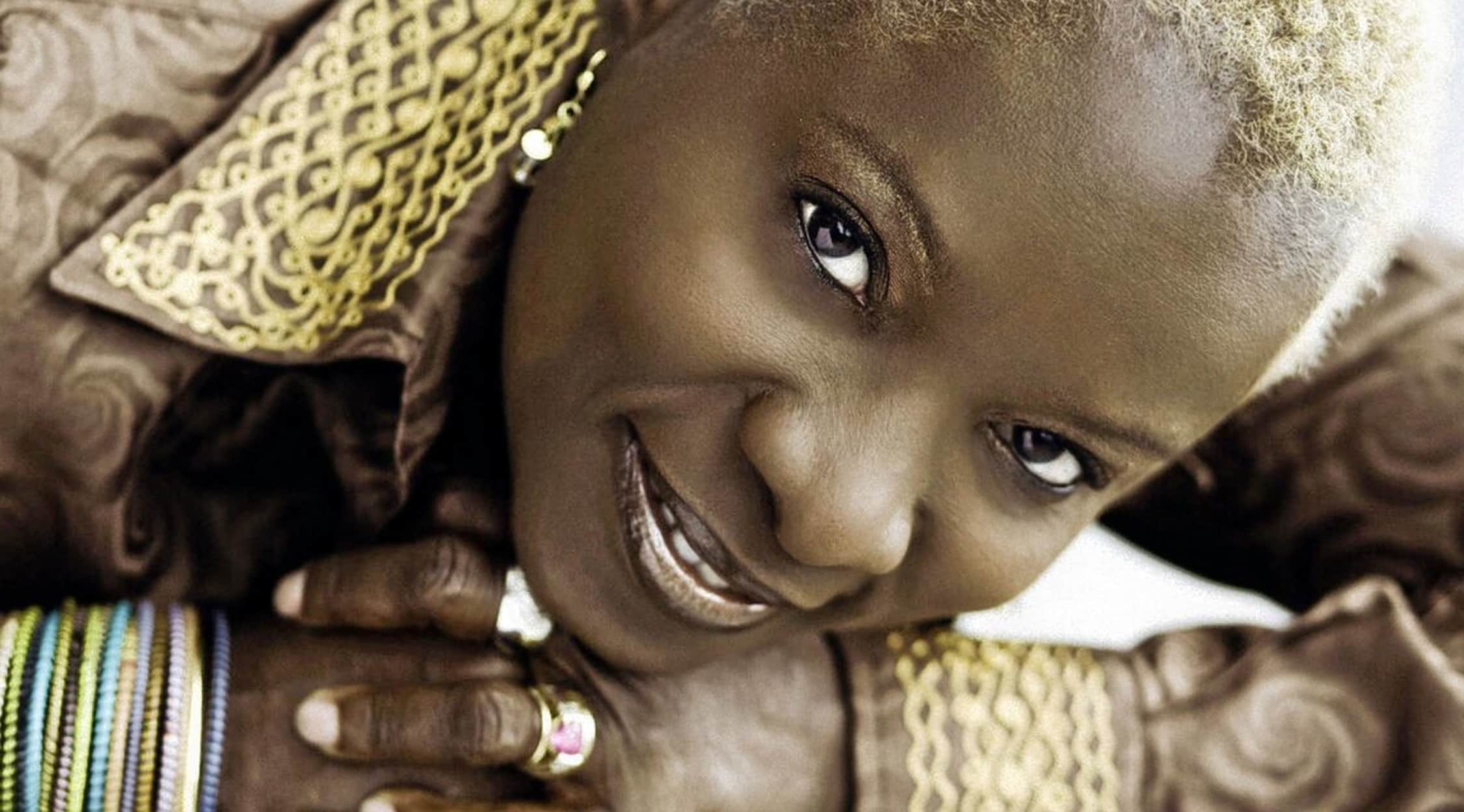 Rovi
Angelique Kidjo Tickets
2014 Schedule
Here's your opportunity to see the powerhouse, eclectic singer-songwriter Angelique Kidjo as she gets ready to head out on a trek around the nation this year! This awesome performer has dazzled audiences everywhere in the last few decades, and now's your chance to hear her amazing songs in a town near you. Afropop music fans from all across the country are traveling to see this spellbinding singer work her magic! What could be more thrilling than seeing her perform several of her biggest hits on a live stage before your eyes? Head right over to StubHub as early as possible, because tickets to catch a dynamic artist like this one are guaranteed to run out fast. Score a pair of concert tickets at StubHub to see this fantastic artist rock the house! Now's the time!
In 2014, Angelique Kidjo will travel to cities such as Northridge, CA, and many others to be announced! Check to see if one of these upcoming dates works for you. Once you come across a date that works with your schedule, you'll want to pencil it in as early as possible. Bring a few of your loved ones along and be there for every dazzling moment!
When you find a live gig to attend, make sure you snap up your seats fast.Since this Afropop artist is such a hot commodity, there are going to be lots of fans looking to snag some tickets, so now's your opportunity to score yours before time runs out. So don't delay another minute longer—pick up a pair of tickets right away with just one click of a button! Reserve your spot now before time runs out and they're all gone!
You don't want to miss an opportunity to enjoy an awe-inspiring night out at a magical live performance! Few things can compare with the excitement of seeing a spellbinding singer-songwriter perform some hit tunes on a big stage in front of you. No matter who you're seeing, a night of excitement is something you don't want to miss out on. Live artists like this one have dazzled critics and audiences alike for years, and they run out like hotcakes. Head on down to an arena near you to catch a live show, and you're sure to have an amazing time. You certainly won't want to miss a chance like this. Also, scoring a pair of tickets is a piece of cake. All you have to do is click a mouse! Plus, you can land some of the most competitive prices at StubHub, and there's nothing like finding an incredible bargain to see a majestic show like this one. At StubHub, you can find some of the sweetest deals out there, so get your hands on one of them while you still have an opportunity. Once you find a performance date and price that's good for you, click on through to buy your concert tickets in a matter of seconds! There's no time to waste, so make sure you act now!
Live Show Experience
Angelique Kidjo tickets are now available, as this Afropop songstress takes the stage with her irresistible melodies and delightful performances in arenas all across the nation. Angelique Kidjo is a wildly talented musician, and it's difficult not to be won over by her beautiful compositions. If you've never seen her live, now's your chance to do so! Go ahead—snag your tickets in advance right here through StubHub before they sell out!
At StubHub, you can always count on purchasing the best seats available to the live gig of your choice, whether it's a rock and roll show or a live comedy performance. It couldn't be easier to snag a pair of seats for an exhilarating night out. You can even set up an alert, so that you're informed about the latest concert dates and arenas for your favorite electric performer. Tickets to see this legendary artist are available right this minute! Hurry, because tickets to see this Afropop sensation's concert won't last too long, so be sure to get your hands on some of these tickets while you still can. Score your tickets now while you still have some time! Make sure you bring a few of your friends and loved ones along, and get ready to be stunned by a truly unforgettable performance. The opportunity to see this one-of-a-kind artist doesn't come along very often, so make sure you snag some tickets while you still can!
Trivia
Time Magazine once called Angelique Kidjo "Africa's premier diva."
About
This charismatic singer-songwriter and activist is originally from West Africa. Kidjo's major musical influences include Afropop, jazz, and gospel, as well as artists such as Jimi Hendrix and Aretha Franklin. She has collaborated with big-name acts such as the Dave Matthews Band, Alicia Keys, and John Legend, to name a few.
Breakthrough
Kidjo became a star on the strength of hit songs such as "Agolo," "We We," and "Adouma."
Back to Top