There aren't any Events on the horizon right now.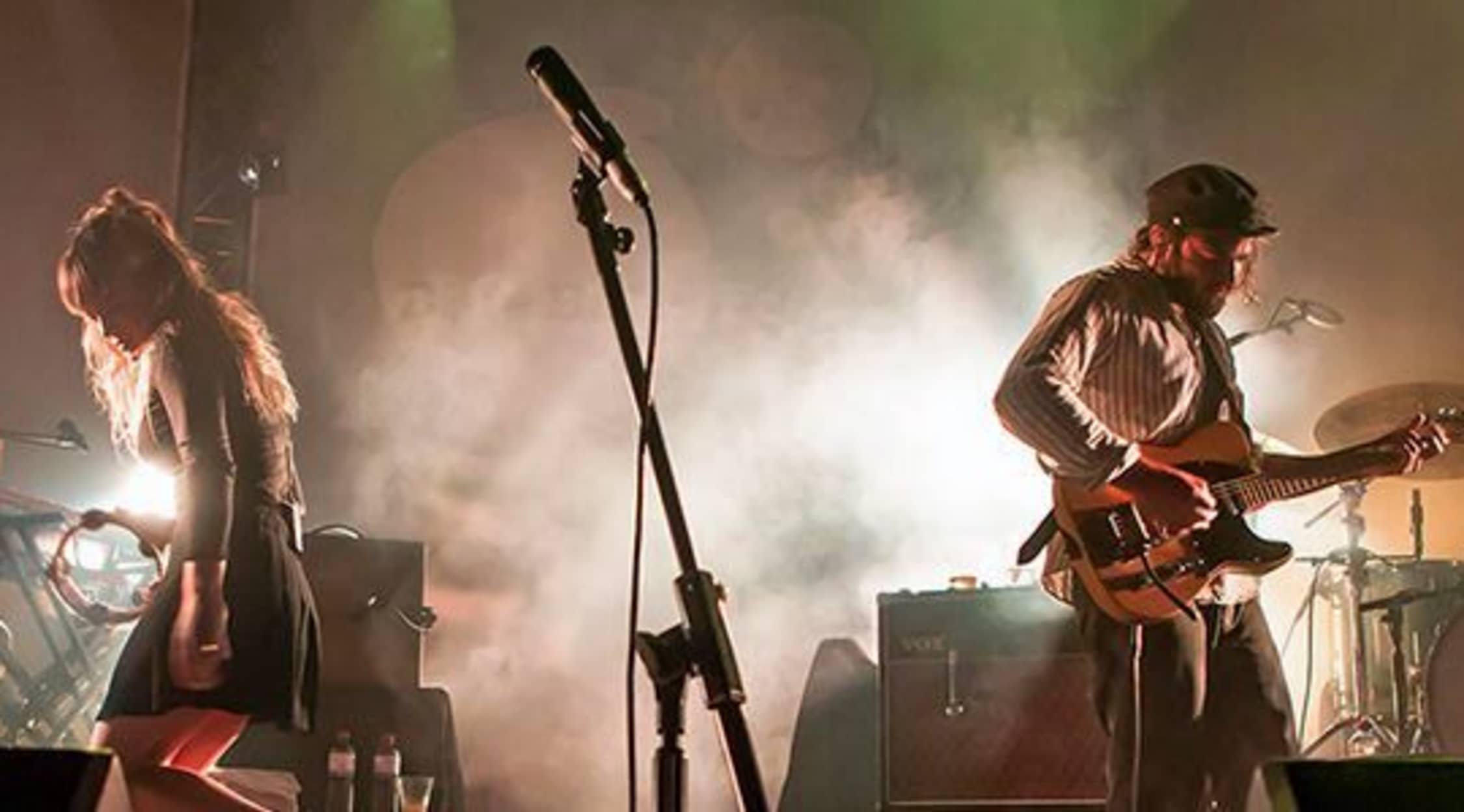 Alamy
Angus & Julia Stone Tickets
Angus & Julia Stone Tickets
Brother and sister Angus and Julia Stone decided to form a folk duo in 2006. Since that time, the two of them have released a total of four full-length albums and received numerous awards and nominations. Angus and Julia Stone play acoustic instruments and write independent pop or folk lyrics.
Separate and Intertwined Styles
Although music was not a primary driver for Angus and Julia's parents, they were an Australian folk duo as well before the kids came along. Their father helped them learn musical instruments in his spare time, and their mother sang to them regularly. The whole family gave performances at informal gatherings. Father John played the keyboard and guitar while their mother sang, and older sister Catherine played the saxophone. Angus played trombone, and Julia took care of the trumpeting. As teenagers, Angus started writing pop songs, and Julia taught trumpet lessons to local kids. On a trip to South America, Angus started teaching his sister to play the guitar, and the two of them started writing separate material but decided to form a musical duo shortly thereafter.
Where can I buy Angus & Julia Stone tickets?
The duo of Angus & Julia Stone has been playing to packed audiences since stepping onto a stage in 2006, and if you want to make sure you don't miss out on any upcoming tour dates, checking out StubHub.com is one of the simplest ways you can grab the Angus & Julia Stone tickets of your choice. At StubHub, it's easy to see the list of cities or venues at which Angus and Julia Stone will be playing and book them at your leisure using the desktop site or mobile app on your phone.
What is an Angus & Julia Stone concert like?
Angus and Julia Stone have been delighting audiences all over the world since they teamed up in 2006. The duo got some recognition quickly and usually plays at medium-sized or large international venues. In the past, fans have been able to catch Angus & Julia Stone concerts in places such as Golden Gate Park Polo Fields in California, Gallagher Park in Edmonton or Parc Jean-Drapeau in Quebec.
What is an Angus & Julia Stone setlist like?
With live performances going on for over a decade, you may be wondering what kind of setlist you can expect at an Angus & Julia Stone performance. The duo's discography includes several folk hits over its career. The four albums the two of them have released so far include A Book Like This from 2007, Down the Way from 2010, Angus & Julia Stone from 2014 and Snow from 2016. You may hear hits from any of these records during Angus & Julia Stone live concerts.
Has the duo won awards?
Although both Angus and Julia have had separate musical careers in between collaborations, they have won many awards and been nominated for their work as a folk duo. Some of these accolades include Songwriter of the Year, Song of the Year and Blues & Roots Work of the Year from the APRA Awards. Some nominations include Most Popular Australian Artist and Most Popular Australian Album.
What other music groups and artists have influenced Angus & Julia Stone?
Many critics comment on the unique vocal or instrumental qualities of both artists. However, some reviewers have made comparisons between each member of the duo and other performers from the folk genre. Angus has been likened to Damien Rice thanks to the lilting quality of many of his songs. Julia has received comparisons to singers like Björk.
What are some popular singles from Angus & Julia Stone?
It seems that each album the duo releases provides several singles that gain huge popularity among folk music fans. Some of the hits you might hear at a concert or festival include "Get Home," "Black Crow" and "Paper Aeroplane."
Back to Top
Epic events and incredible deals straight to your inbox.