There aren't any Events on the horizon right now.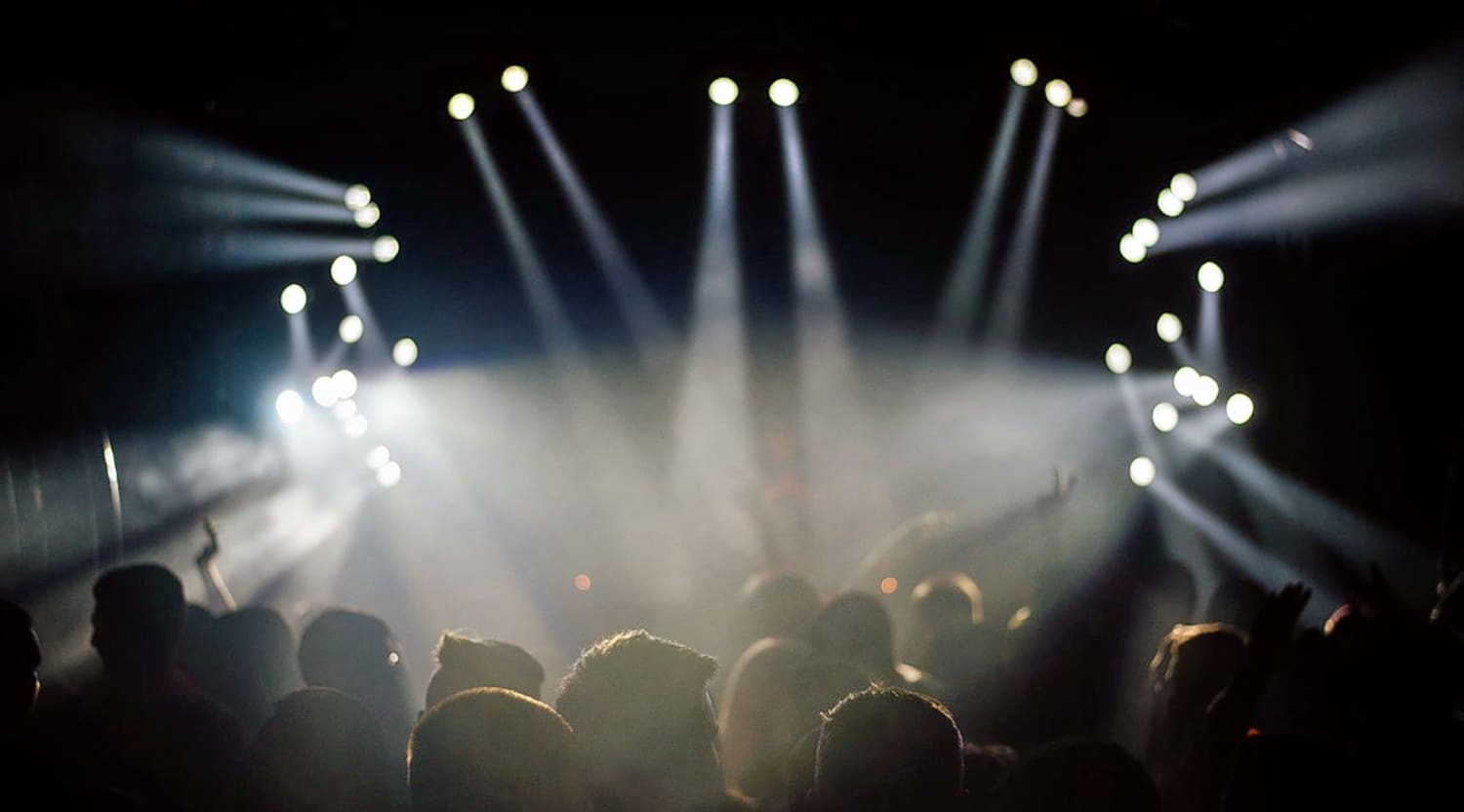 Stocksy
Animality Tickets
Animality – The 2016 Tour
Whether the Nashville death metal act Animality are bringing their brutal beats and relentless riffs to the most iconic concert halls, the coolest music clubs, or the dirtiest dive bars, this fantastic five-piece delivers one of the most promising shows in the industry. Their latest show will be at Rocketown in Nashville, alongside their fellow up-and-coming acts Play the Victim, Glass Houses, Thresholds, and The Human Condition. Don't miss out on your chance to see five amazing local bands all in one evening! Grab your friends and get your tickets today.
Rocketown was established in 1994 by Michael W. Smith, the contemporary Christian music artist. The venue is a faith-based outreach center for youth, located in the core of downtown Nashville, Tennessee. The Rocketown staff and volunteers adopt a holistic approach to working with youth, and their services and programs aim to nurture the spirit, body, and mind. Rocketown engages youth with their attraction-based programs and facilities, such as their concert venues, live music, Sixth Avenue Skatepark, afterschool programs for creative arts and academic enrichment, and coffee and snack bar. Once youth have been engaged and are a part of the Rocketown scene, staff introduce them to programs such as the Family Dinner gatherings and the weekly Skate Church, which are more ministry-centered. The exciting and wholesome Rocketown environment is the ideal backdrop for the upcoming Animality concert!
About Animality
Since 2010, Nashville-based death metal act Animality have been paying their dues in the local hardcore game, playing gigs and composing gut-wrenching songs like there is no tomorrow. Animality create death metal that is as brutal as any old-school act, but they are ripping through the contemporary music scene with a fierce modern edge. The arrival of their album debut, Species, has earned a good number of enthusiastic reviews from acts such as Wretched and Enfold Darkness thanks to its unmatched brutality. Animality are all set to bring forth their sophomore album. They are an unstoppable beast of punishing force, and they are bringing the deadliest of death metal to Nashville and beyond. Animality consist of Alan Atkins and Brian Roberts, who both absolutely kill it on the guitar. James Blue holds up the heavy end with his bass, and Lucas McMillan slams down seemingly quantum hits on the drum kit. The band's newest member, Sam Schneider, spits manic vocal energy at the fore. These five death metal devotees bring a whole new kind of intensity to the world of metal. They are a part of countless soon-to-be-released efforts. As a whole, they are a kraken of ambition and doom who are set on taking the nation by storm.
Another sterling addition to Animality's upcoming show is The Human Condition. This group were formed late in 2011 – an event which signaled a new era in the Nashville metal scene. Rising from the ashes of the band Goodbye Apathy, an inexorable force was born, and it was called The Human Condition. Quickly and forcefully, they captured the ears, eyes, and black hearts of social network addicts and show-goers with their professional presentation and intelligent songwriting. They took the name "The Human Condition" in order to reference how every emotion, thought, and action is encompassed in this single driving force. The Human Condition is about the search for meaning. The band, true to their name, strive to instill this pursuit into each note and every lyric. They self-released their album debut, Death Blessings, in January of 2012. The record sparked their ascent from being well-respected hometown favorites to a regionally renowned live act as they left a lasting impression on every audience. In the summer of 2013, The Human Condition embarked on their very first full tour of North America. At the same time, this hard-working unit was preparing material to release as a sophomore full-length album. They hoped and dared to be originals amid the countless other aspiring metal acts – a challenge they were eager to face and determined to overcome. This challenge is one that The Human Condition have taken in stride, and they have their sights set on nothing less than becoming the future of metalcore in the United States. The Human Condition encapsulates the distinctive, inescapable, and powerful features of being alive. The term can be explained as the inherent aspect of humanity that is essential. It is not dependent on variables such as class, race, and gender. It points to such concerns as the inevitability of loneliness, the sense of curiosity, the urge for gratification, the meaning of life, and the anxiety that arises over the certainty of death. True Destroyer Clothing proudly endorses The Human Condition.
Rounding out the Rocketown billing are Thresholds, Play the Victim, and Glass Houses. Like Animality, Thresholds are based in Nashville, Tennessee. They are a hard-hitting and heavy progressive hardcore act with a metric tonne of potential. Stay tuned for their EP debut, Vendetta, on Amazon and iTunes. Play the Victim consist of vocalist Cannon Butcher, guitarist Chase Michael, guitarist Dave Lent, drummer Zane Schippers, and bassist Erik Georges. They are also based in Nashville, and they are dedicated to providing the best of metalcore. Glass Houses are another act not to miss.
Previous Hits
Animality have been given a warm endorsement from Chase York of Galactic Sound Federation. York was honored and privileged to see the gentlemen of Animality in concert a number of times, and he can honestly say that he enjoys their live show a little bit more each time he sees it. He praised their beautiful balance of brutal cut time drops with brilliant and flawlessly executed technicality. He would even go so far as to say that Animality create new kinds of atonal masterpieces. He likened the up-and-coming Nashville act to a modern day metal incarnation of Maurice Ravel.
Trivia
Some of Animality's inspirations are The Faceless, Cannibal Corpse, Whitechapel, and The Black Dahlia Murder.
The Animality Concert Experience
Prepare yourself for one of the freshest death metal experiences in the local hardcore scene today. Animality deliver one of the most brutal, authentic, and inventive shows in Nashville, if not the entire Southern United States. With their perfect balance of technical prowess and charismatic showmanship, Animality bring a concert experience that you won't soon forget.
Back to Top
Epic events and incredible deals straight to your inbox.