There aren't any Events on the horizon right now.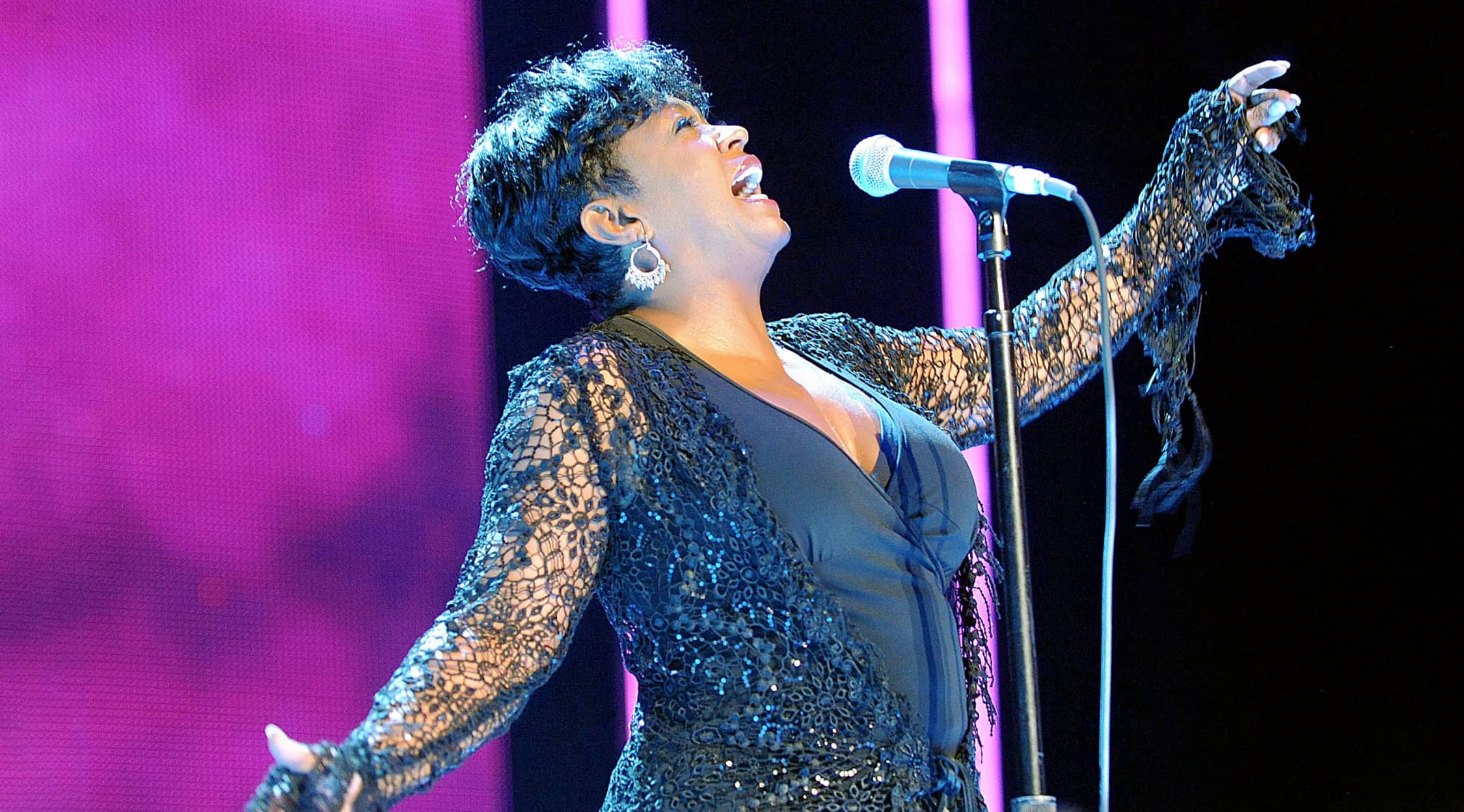 Zuma
Anita Baker Tickets
Anita Baker Tickets
Anita Baker is an American singer and songwriter who is well-known for her soulful R&B ballads. Since starting her career in the 1970s as a member of the funk band Chapter 8, Anita Baker has proven that she can hold her own musically. After releasing her debut album, The Songstress, in 1983, Anita went on to release six additional albums, including the three times platinum-certified Giving You the Best that I Got in 1988 and the gold-certified My Everything in 2004. With a deep contralto that's easily recognized, Anita Baker is one of the music industry's R&B gems.
From the Motor City to Chart-Topping Songstress
Although born in Toledo, OH, Anita Baker was raised in Detroit, Michigan. By the time she was 16 years old, Anita knew that she was destined to sing and began performing at small nightclubs around the Detroit area. She joined the Funk Band Chapter 8 in the year 1975, and four years later the group signed a recording deal with Ariola Records. After being dropped from the label, she started a solo career. Under the Beverly Glen label, Anita released her first album in 1983 entitled The Songstress, which produced two top two singles, "You're the Best Thing Yet" and "Angel." She had her first headlining tour to promote her second album Rapture. While sales were slow at first, the album went on to sell 8 million copies. Her following album, Giving You the Best that I Got, produced her highest charting single. The title track peaked at No. 3 on the Billboard Hot 100. After taking a break from music, Anita returned with an appearance on Frank Sinatra's Duets album in 1993 and released her fourth studio album Rhythm of Love in 1994, followed by a compilation record entitled The Best of Anita Baker in 2002 and My Everything, which peaked at No. 1 on the Billboard R&B charts. After an illustrious career including eight Grammys and four American Music Awards, Anita Baker announced that she was retiring in 2017. In 2018, she announced she was returning to perform a farewell tour. While originally planned for only 50 dates, Anita announced that she would be extending her Farewell tour with a residency at the Venetian in Las Vegas as well as performances at the Montreux and North Sea Jazz Festivals.
Where can I buy Anita Baker Tickets?
StubHub, the world's largest ticket marketplace, is the best place to purchase your Anita Baker tickets. Backed by its Fan Protection Guarantee, StubHub makes purchasing tickets easy and safe via both its mobile application and desktop platform.
Where is Anita Baker playing?
Anita Baker is next scheduled to play the North Sea Jazz Festival in Rotterdam, Netherlands.
What can I expect from an Anita Baker concert?
Anita Baker concerts are full of hits, and you can expect to be enraptured by her soulful voice. She is accompanied by a live band and often has special guests sing with her, which have included Lalah Hathaway and Stevie Wonder.
What is an Anita Baker concert setlist like?
Anita Baker's Farewell tour included a variety of hits spanning her 30-year career. This included songs such as "Good Love," "Caught Up in the Rapture," "Giving You the Best That I've Got: and "Been So Long" as well as "Priceless," "Mystery," "Sweet Love" and "No One in the World."
How long is an Anita Baker concert?
Anita Baker concerts last about two hours.
Is Anita Baker performing in a city near me?
After her performance at the North Sea Jazz Festival, Anita Baker does not have any tour dates lined up. Keep checking StubHub for the best Anita Baker concert tickets!
Back to Top