There aren't any Events on the horizon right now.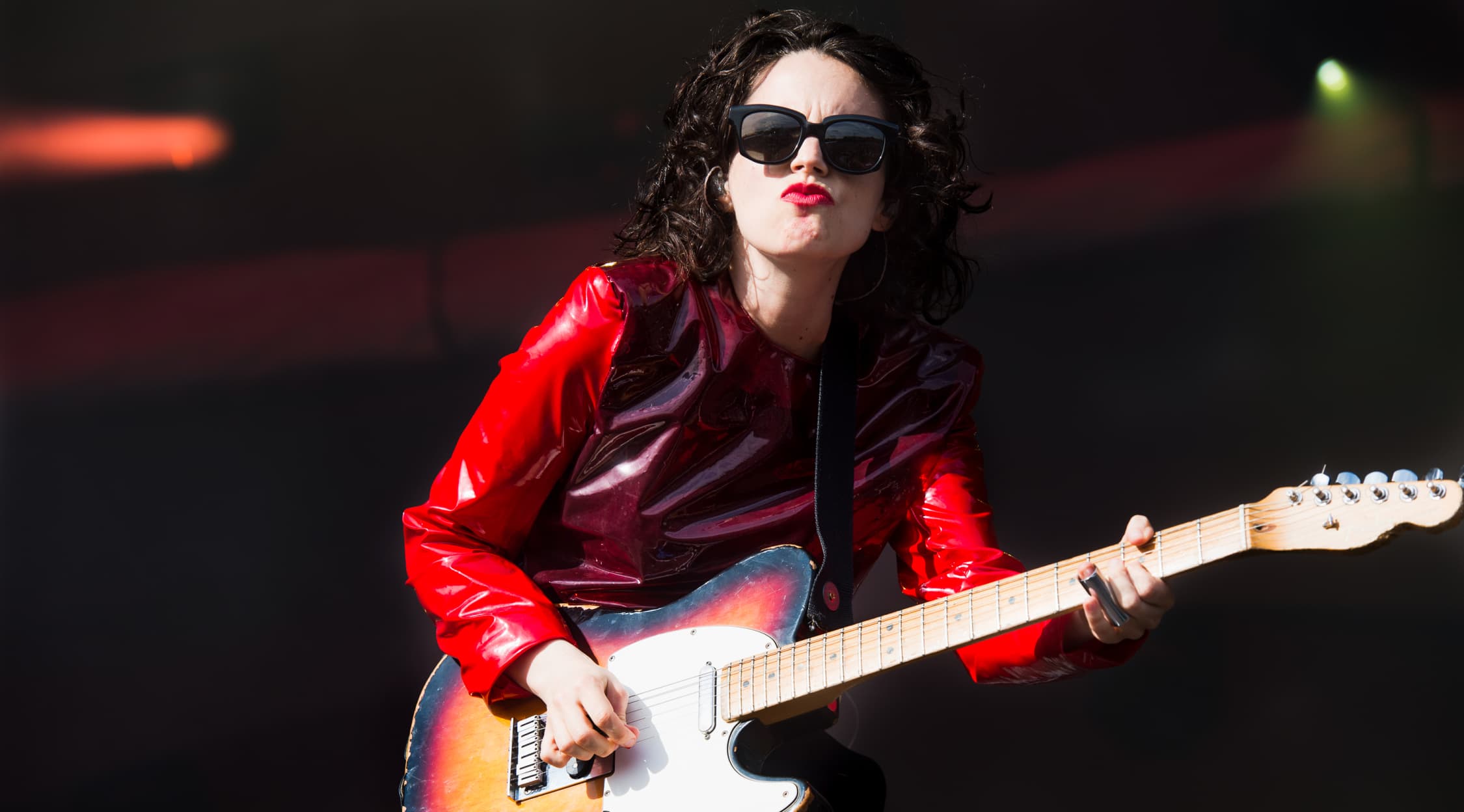 Zuma Press
Anna Calvi Tickets
Anna Calvi Tickets
Concert tickets are on sale now for Anna Calvi! Her authentic combo of dark ethereal romantic pop has already captured the attention of London's cream of the crop. Experience one of Anna Calvi's concerts and you can expect an intense performance that illuminates her seductive electric guitar work. Don't miss out, and pick up your tickets now for Anna Calvi!
Anna Calvi Concert Tickets
Brian Eno has billed her as "the best thing since Patti Smith," and after listening to the music of Anna Calvi, you will agree. Likened to artists like PJ Harvey and Nick Cave, Calvi's multitude of influences shine through in her music. Calvi is certainly not a cookie-cutter artist as evidenced in her provocative goth pop/rock tunes tinged with smokey blues and even flamenco. To learn more about Anna Calvi and how you can catch her authentic brand of music in person, stick right here on StubHub. Instantly get access to tour dates, seating charts, venue details and ticket availability. So what are you waiting for?! Pick up you Anna Calvi concert tickets right now through StubHub! It's easy!
Anna Calvi
Raised in London, Anna Calvi grew up in an household where music was a family affair. She was inspired by artists like John McLaughlin, David Bowie, Django Reinhardt, Nick Cave, Roy Orbison and Velvet Underground. Calvi said, "Although I love pop music my guitar playing and songwriting is also heavily influenced by classical music, namely Messiaen, Ravel and Debussy." Calvi added that she views her tunes as "mini films." To listen to her lyrical stories on stage, make sure you grab your Anna Calvi tickets now through StubHub before it's too late!
Anna Calvi Tour Schedule
Best recognized for her tunes like Suzanne & I, No More Words and Desire, Calvi carries a universal appeal to all music lovers. Her hit music has cultivated fans in the U.S. and U.K., and she continues to claim fans at performances around the globe. Pick up your tickets now for Anna Calvi to experience her unique music at a venue near you. All you need to do is click right here on StubHub. It's fast, easy and convenient!
Anna Calvi Concert Tour
Did you just find out that Anna Calvi is coming to a venue near you? There's no worries withStubHub. StubHub always keeps a solid supply of classical music tickets, rock music tickets , pop music tickets and country music ticketsfor all your favorite bands! And the best part? You don't have to wait in line to get them. With just a click of a mouse, you and your friends can be headed to a venue near you to see stars like Anna Calvi perform live. And remember, that you can always sign up for event updates through StubHub so you never have to miss out on your favorites when they come to your neck of the woods. So don't miss out on a good time. Check out StubHub today!
Back to Top