We didn't find any Events nearby, but here's what's happening in other cities.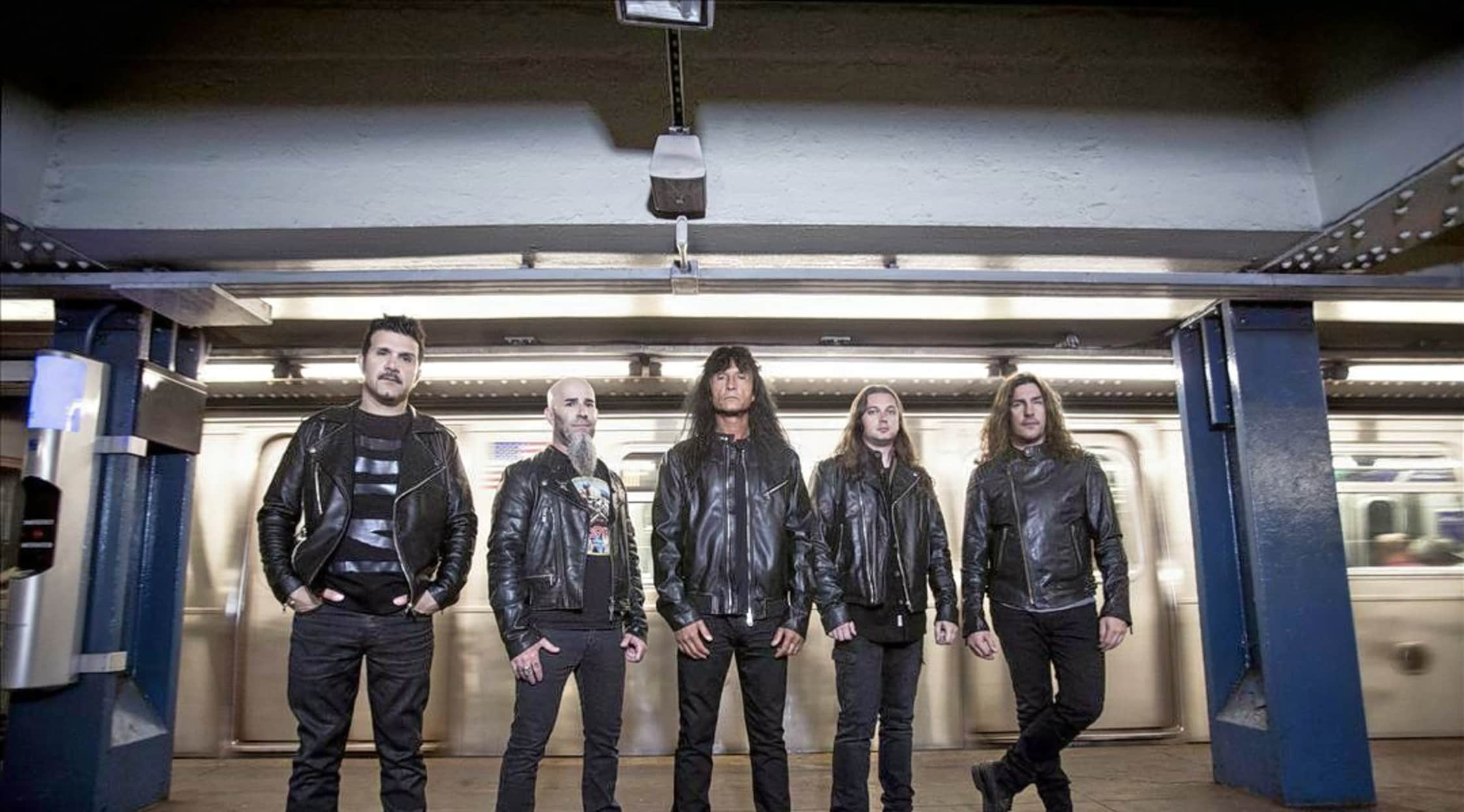 Rovi
Anthrax Tickets
Anthrax Tickets
Anthrax is a thrash metal band formed in 1981 in Queens. Considered one of the pioneers of that subgenre of metal, Anthrax is often referred to as one of the "Big Four" thrash bands - the other three being Metallica, Megadeth and Slayer. Famously, Anthrax has also branched out from trash and collaborated with the hip-hop group Public Enemy on songs like 1991's "Bring the Noise," making the band one of the pioneers of rap metal as well. Originally formed by guitarists Scott Ian and Dan Liker (though Liker would go on to play bass), Anthrax would bring in guitarist Dan Spitz, drummer Charlie Benante and vocalist Neil Turbin and get to business with its 1984 debut studio album Fistful of Metal, crafting short, punchy, punk-influenced songs played at breakneck speed, like "Metal Thrashing Mad," with high-pitched, soaring vocals reminiscent of Judas Priest. The following two albums, 1985's Spreading the Disease and 1987's Among the Living, would both be extremely well-received, with the latter being Anthrax's breakout vehicle, reaching No. 62 on the Billboard 200 and featuring its most recognizable song, "Caught in a Mosh." In 1985, Anthrax would bring in Joey Belladonna as its new vocalist and have Frank Bello play bass, thereafter earning acclaim from fans for extremely energetic live shows and Belladonna's soaring vocals.
Caught in a Mosh
Among the Living would spawn two singles, "I Am the Law" and "Indians," with the latter accompanied by a music video that garnered a respectable amount of airtime on MTV. These two songs, although still well-known parts of Anthrax's repertoire, are nowhere near as famous among metal heads as "Caught in a Mosh," whose bass intro and main riff have become iconic examples of the best that thrash metal has to offer. Anthrax's next three albums, 1988's State of Euphoria, 1990's Persistence of Time and 1993's Sound of White Noise, would each inch the band's success progressively higher and higher, charting at Nos. 30, 24 and 7 on the Billboard 200, respectively, and all going gold. Persistence of Time would be the last album that Anthrax would record with Joey Belladonna until 2011 and the one that earned the band its first of an eventual six Grammy nominations. John Bush would replace Belladonna in 1992. Already having established a trademark sound consisting of blisteringly fast guitar riffs and aggressive gang vocals periodically shouted by all band members in unison, Anthrax would continue to innovate throughout the '90s by spearheading a series of musical collaborations that most would find unlikely for a metal band. The first of these was with Public Enemy on the song "Bring the Noise," and another involved the classical composer Angelo Badalamenti of Twin Peaks fame. Badalamenti would contribute music for the song "Black Lodge" (the title of which is a reference to Twin Peaks) on Sound of White Noise. This period of experimentation would more or less end in 2011 when Belladonna returned to the band. Anthrax's two albums following Belladonna's return, 2011's Worship Music and 2016's For All Kings, would signal a return to the band's thrash metal roots, a pattern that it has since steadfastly maintained.
Where can I buy Anthrax tickets?
StubHub offers you great deals on Anthrax tickets, which you can easily get through either a desktop or mobile device. Each ticket even comes with a 100% guarantee of authenticity through StubHub's FanProtect program.
Who are Anthrax's current members?
Despite quite a few tumultuous membership shifts over the years, Anthrax currently maintains most of its classic lineup, including Joey Belladonna on vocals, Scott Ian on lead and/or rhythm guitar, Frank Bello on bass and Charlie Banante on drums. The only current member who is not a part of the classic lineup is Jonathan Donais, who plays lead guitar.
What have been some of the influences on Anthrax's music?
Vocally, the influence of Judas Priest - especially on Anthrax's earlier work on Fistful of Metal - is obvious. Anthrax has also been heavily influenced by classic rock bands like AC/DC, Thin Lizzy and Rush, as well as by punk bands like the Ramones, the Sex Pistols, the Dead Kennedys and the Misfits. In addition, traditional metal bands like Black Sabbath, Motörhead and Iron Maiden have also had a pronounced influence on Anthrax's music.
What are some songs included in the typical Anthrax setlist?
Classic Anthrax songs like "Got the Time," "Indians," "I Am the Law," "Madhouse," "Fight 'Em 'Til You Can't," "Among the Living" and "Antisocial" are all mainstays of virtually every Anthrax concert, as is the always beloved "Caught in a Mosh."
How long does the typical Anthrax concert last?
Recent Anthrax concerts have tended to be on the short side, consisting of only seven or eight songs, though 12-song shows were also put on as recently as 2018. At four to five minutes per song, this would make the typical Anthrax concert last only about 40 minutes and certainly no more than an hour.
What are some other artists who are similar to Anthrax?
Other New York-based thrash metal bands like Overkill and Nuclear Assault are likely to be appreciated by Anthrax fans. The same goes for the crossover thrash band D.R.I., for the way in which it has fused punk rock and thrash metal. Other artists similar to Anthrax include Testament, Pantera, Exodus, Megadeth, Slayer and Metallica.
Back to Top