There aren't any Events on the horizon right now.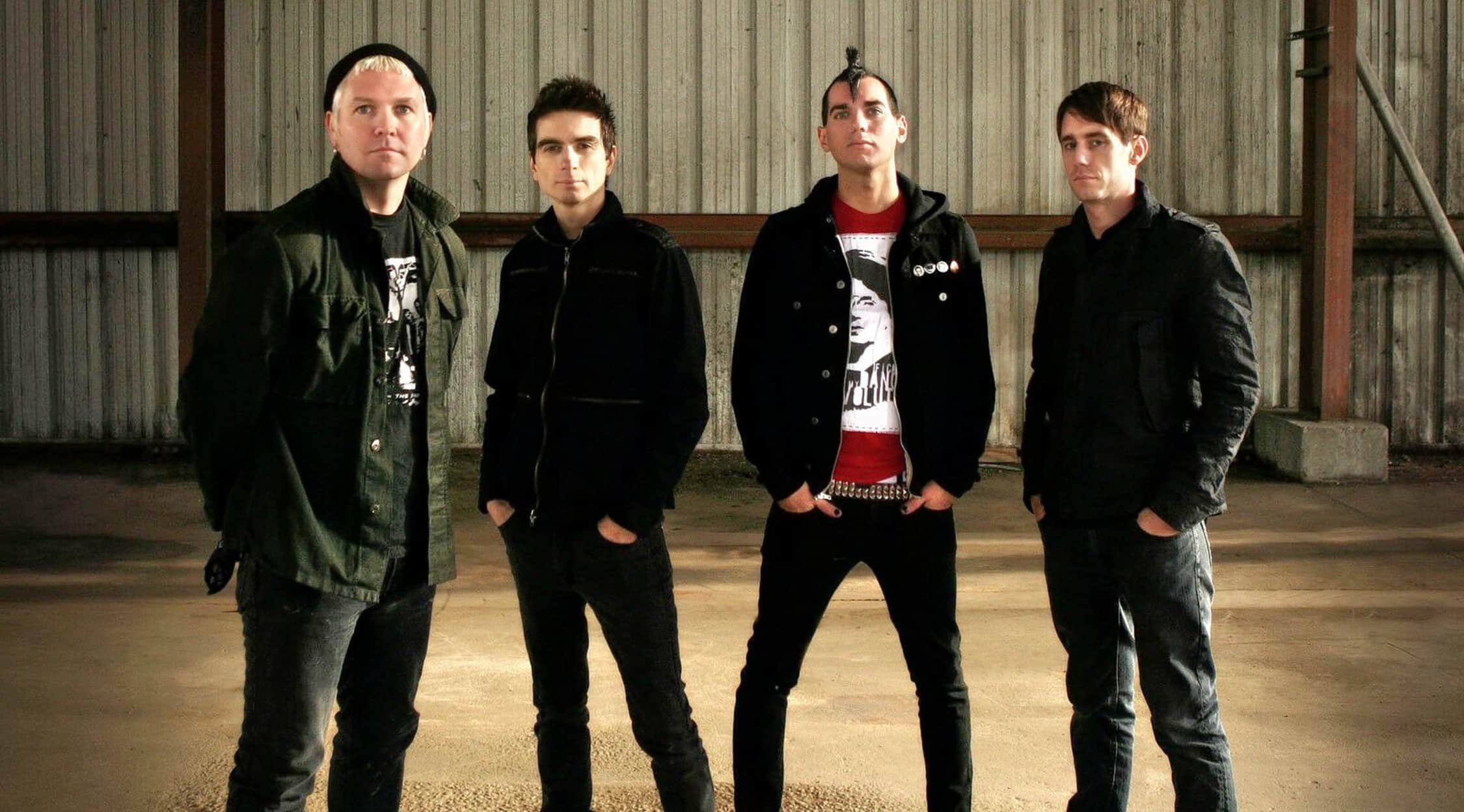 Rovi
Anti-Flag Tickets
Anti-Flag Tickets
Come and hear the powerful lyrics of Anti-Flag! This sociopolitical rock band has always had a penchant for getting on their soap boxes, and now they are coming to a city near you to perform their world-changing music. They support many political action groups like Greenpeace and Amnesty International and have voiced support of the Occupy Together Movement. Along with their strong convictions, they are also an amazingly talented group of musicians who are also highly entertaining! Don't miss your chance to experience this one-of-a-kind band for yourself! Buy your concert tickets from StubHub today!
Anti-Flag Concert Tickets
Anti-Flag formed in Pittsburgh, Pennsylvania in the late 1980s. They became well-known for their left-wing political views, their anti-war activism, and other political statements about imperialism, class struggle and human rights. The band includes vocalist and guitarist Justin Sane, drummer Pat Thetic, guitarist Chris Head and singer and bassist Chris Barker. Their first album, Die For the Government, was a their first attempt at producing music with a strong political and activist slant. It was well-received, and inspired the band to keep producing the music they believed in. In early 2000, the group was asked to participate in the Vans Warped Tour with exposed them to wide range of fans. It also helped them hook up with punk music producer Mass Giorgini who helped them produce their album Underground Network. The album touched on fascism and United States' foreign policy. They continued their activist-minded music creation through the 2000s, speaking out against the War on Terrorism and the War in Iraq. Despite their opposition to the decisions made by the White House Administration, the band was praised by U.S. Representative Jim McDermott who said the band was encouraging young people to vote. Don't miss your chance to hear what this impressive band has to say next! Buy your Anti-Flag tickets from StubHub today!
Rock Tickets
There's nothing like seeing your favorite rock band or solo artist take the stage and perform their greatest hits and newest music live! And when you buy your rock tickets from StubHub, you will get the chance to experience all of this and much more! StubHub always has the best tickets for the hottest shows in the country, and you won't want to miss a single moment! Buy your tickets from StubHub today!
Anti-Flag Tour Dates
Anti-Flag has made a name for themselves in the folk rock genre. They stand out from the pack with their hard-hitting lyrics and call-to-action songs. Their latest album is called The General Strike and includes a song about a folk singer turned murder suspect who many believe was wrongly accused. You never know what this talented band will come up with next! Check StubHub for all of the latest tour dates and information about Anti-Flag, and snag some tickets to a show near you! Don't delay! Buy your tickets today!
Anti-Flag Concert Tour
If you're looking for a great night of thought-provoking and entertaining music, then look no further than a live performance featuring Anti-Flag! They have inspired thousands of fans to contribute positively to their world through activism and music! Don't miss your chance to see them in action! Buy your rock tickets from StubHub today!
Back to Top