There aren't any Events on the horizon right now.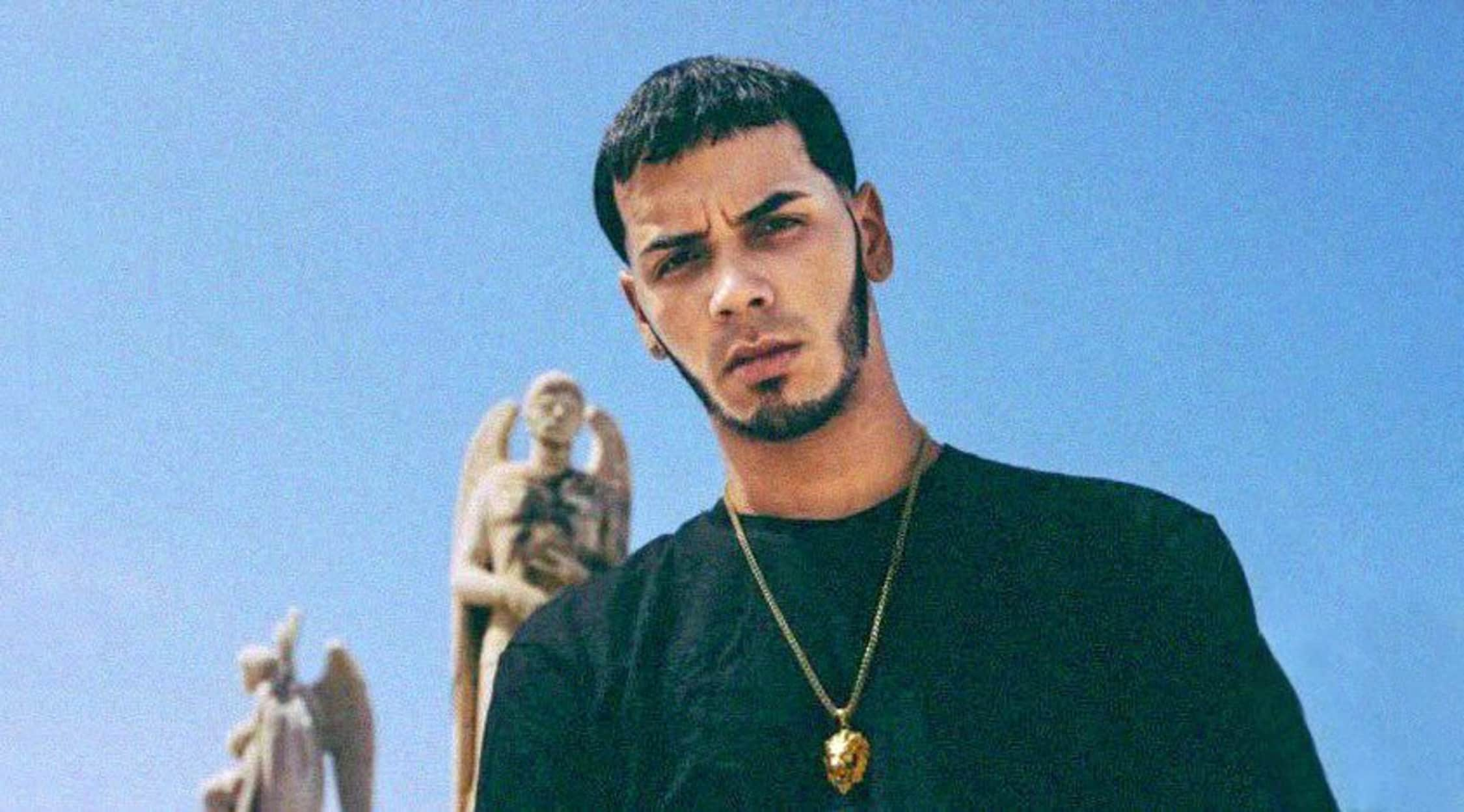 Rovi
Anuel AA Tickets
Anuel AA Tickets
Born Emmanuel Gazmey Santiago in Carolina, Puerto Rico, in 1992, Anuel AA is considered among the Latin trap movement's foremost pioneers. In 2011, with the backing of his father, José Gazmey, then Vice President of A&R at Sony Music, Anuel AA released "Demonia," his first single with the rapper and "Real G. of Urban Music" Ñengo Flow. From there, Anuel AA proceeded to collaborate with artists like Ozuna, Arcángel, De La Ghetto, Magazeen and Jory Boy. It was his song "Esclava" with Bryant Myers, Anonimus and Almighty that served as Anuel AA's breakout. His highly-acclaimed debut solo single "Sola" came out next, followed by a remix with featured artist like Zion & Lennox, Farruko, Wisin and Daddy Yankee.
Real Until Death!
Within 24 hours of the release of his debut album Real Hasta la Muerte, it hit No. 1 on Billboard's Top Latin Albums chart. While in and out of prison, Anuel AA continued to record and release music, videos and mixtapes he uploaded to the internet, garnering thousands of new fans and receiving over 500 million video views. In 2019 Anuel AA won the 2019 New Artist of the Year Award from both the Billboard Latin Music Awards and the Heat Latin Music Awards. That same year, he was also nominated for Billboard's Top Latin Artist and, with his album Real Hasta la Muerte, Top Latin Album. In addition to rapping and singing, Anuel AA is a public speaker.
Where can I buy Anuel AA tickets?
Get your Anuel AA tickets at StubHub.
What can I expect from Anuel AA?
Anuel AA makes urbano music with elements of reggaeton, Southern hip-hop and R&B. His music features a rough and hard-edged yet hopping sound. Many of his songs are on topics of violence, drugs, sex and street life. At any Anuel AA show, you'll no doubt hear the catchphrase "Real Hasta la Muerte" shouted at least once.
What artists have performed with Anuel AA?
In addition to the early collaborations preceding the release of his debut album, Anuel AA collaborated with Ozuna and Zion. Since that album's release, Anuel AA has also collaborated with 6ix9ine on "Bebe," with Bad Bunny and Future on the Spiff TV single "Thinkin'" and with Karol G. on "Culpables" for her album Ocean. He also worked on other collaborations with J Balvin, Bad Bunny, Cosculluela, Romeo Santos, DJ Luian and Mambo Kings, Prince Royce, Becky G, Haze, Nicky Jam and RobGz.
What songs might I hear in a Anuel AA setlist?
At any Anuel AA show, you're sure to hear many of his hit singles, like "A Solas," "Adictiva," "Amanece," "Ayer," "Baila Baila Baila," "Bebe," "Brindemos," "Bubalu," "Cambio," "China," "Controla," "Ella Quiere Beber," "Hipócrita," "La Última Vez," "LHNA," "Nunca Sapo," "Otro Trago," "Por Ley," "Que Sería," "Quiere Beber," "Secreto," "Sola," "Tú No Amas" and "Ven y Hazlo Tú."
Where can I see a Anuel AA show?
You can see Anuel AA throughout Spain at venues and events like Puro Latino Fest El Puerto de Santa María at Puerto Sherry in El Puerto de Santa María, Andalusia, Parque Comercial La Cañada in Marbella, Andalusia, Centro Hipico y de Ocio Xanadu in Santa Cruz de Tenerife, Canary Islands and WiZink Center (Palacio de Los Deportes) in Madrid. You can also catch Anuel AA live throughout the US at venues like the SAP Center in San Jose, Calif., H-E-B Center in Cedar Park, Texas, Allstate Arena in Rosemont, Ill., EagleBank Arena in Fairfax, Va. and Amway Center in Orlando, Fla.
What artists are similar to Anuel AA?
You'll enjoy an Anuel AA concert if you already like artists similar to him like Lary Over, Mau y Ricky, Dalex, RVSSIAN, Chris Jeday, Sebastian Yatra or Justin Quiles.
Back to Top