There aren't any Events on the horizon right now.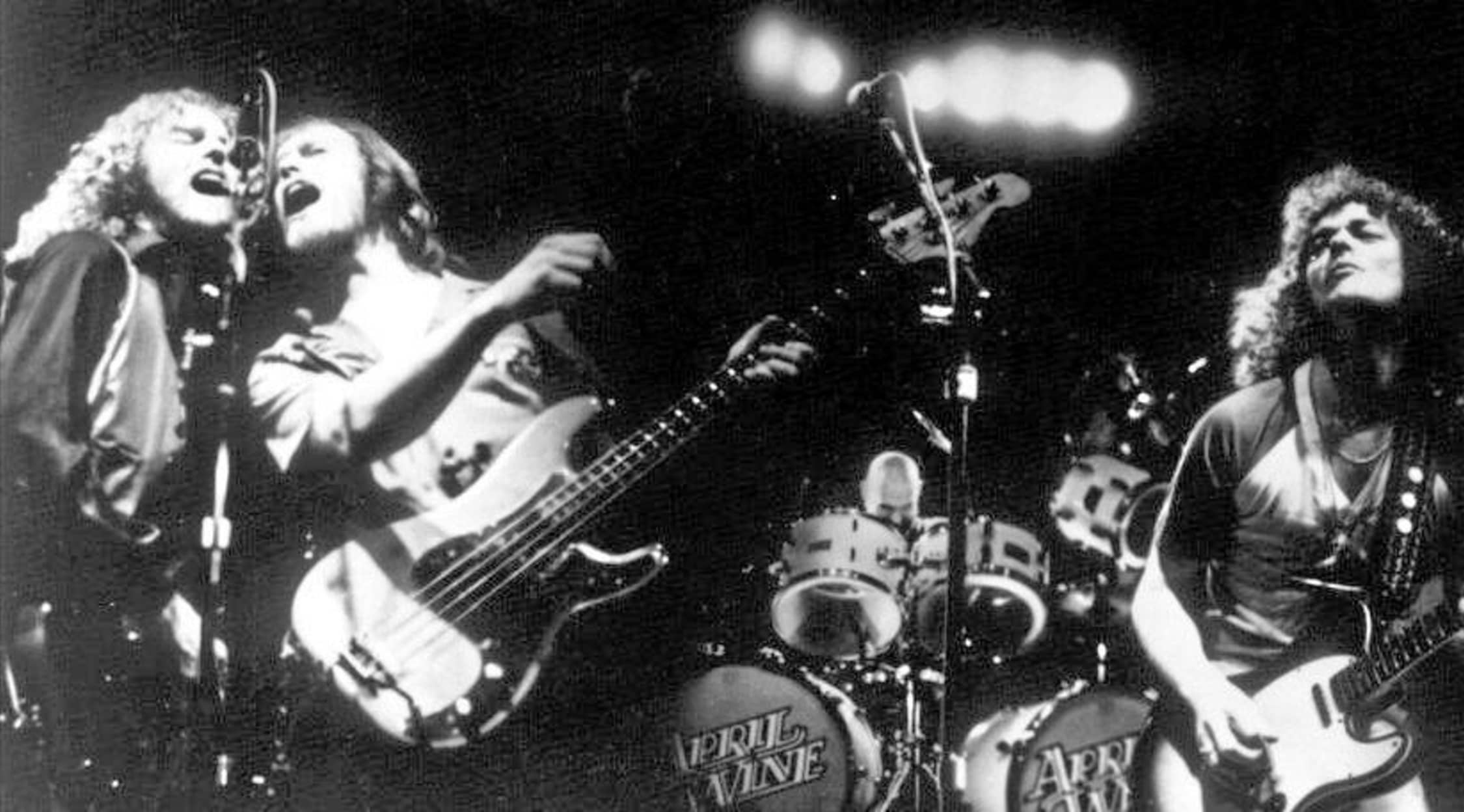 Rovi
April Wine Tickets
April Wine Tour Dates
Get ready for the most exciting hard rocking Canadian band in existence today. April Wine is back, bringing their decade spanning discography to a venue near you.
About April Wine
April Wine has been a force to be reckoned with on the music scene for over four and a half decades. Formed originally Waverley, Nova Scotia, the band moved to Montreal and released their first album in late 1971, receiving attention all across the airwaves as their debut gained traction inside of the Canadian rock scene. Real success would come with their second album, released shortly after their debut, which would chart all across North America and make April Wine a serious contender in the hard rock scene. The band collaborated with some of the largest legends in music, including Elton John, and kept the momentum going as they rollercoasted across the airwaves and music charts in both Canada and the United States.
Nothing could slow them down as they continued releasing hit album after hit album, with each record containing a slew of singles that would receive international airplay. Despite various setbacks, including almost constant lineup shakeups, the band continued to plow forward, hitting their first certified platinum milestone, and eventually went on tour opening for one of the most iconic bands in music history - the Rolling Stones, followed up by tours with other huge acts such as Styx and Rush.
Years of a rocker lifestyle, constant studio time recording, and an incessant tour schedule eventually started to take its toll on the band. By the late 1980s the band decided to take a break, after growing fractures within the band slowed down the writing process for the musicians and threatened to tear them apart. After a six year hiatus, the band would eventually burst back into action in 1992, launching a successful North American tour and showing that April Wine was back and better than ever. Though various members have passed in and out of the band, April Wine still retains it's characteristic power in both performing and songwriting, making them generation spanning fixtures upon the hard rock scene today.
Previous Hits
1975 would be the year of April Wine, as their fourth release Stand Back scored a double platinum certification in Canada and charted at the #21 spot on the Canadian Billboard rankings. It would be just one year later that The Whole World's Goin' Crazy would drop, bringing April Wine their first #1 ranking on Billboard and cementing their position as the guardians of the Canadian hard rock crown. Both albums would spawn some of April Wine's most well known singles, including "Don't Push Me Around" and "Gimme Love".
The band's second greatest crowning achievement, 1981's The Nature of the Beast, remains one of the most successful albums in the April Wine discography, garnering another double platinum certification and garnering 4.5 stars from media critic Allmusic. The album featured the mega hit "Just Between You and Me" and was the album that laid the ground work for April Wine to be decade spanning rock stars.
Trivia
The band has gone through so many changes over the year that the only remaining original member is Myles Goodwyn. Though Goodwyn is the only remaining original, members who have left throughout the years at time rejoin April Wine for surprise tours or to contribute in the writing studio.
The April Wine Concert Experience
Prepare for nearly five decades of musical experience to be distilled into one epic, rock filled night as you experience some of the finest musicians in Canadian rock history. Whether the band is crooning hits from their 1970s debut or pushing out their highly technical, wisdom infused hits from their most recent 2000s releases, April Wine puts on a banging good show that will take you back to the time when the grass was greener and the girls prettier. Don't miss your opportunity to see these rock legends live - buy your tickets today!
Back to Top